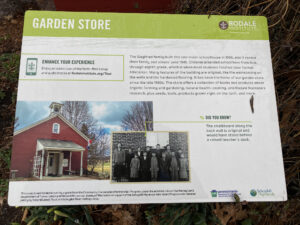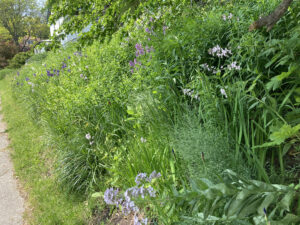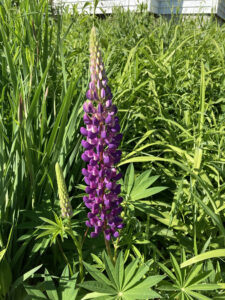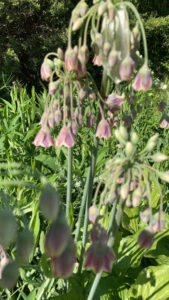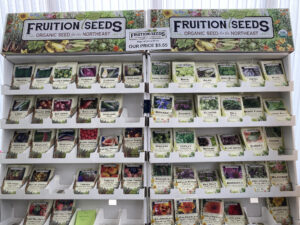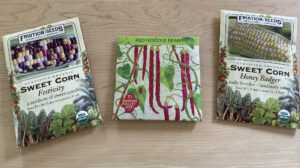 With Memorial Day weekend 2023 on the horizon, the traditional start of summer is on hand. And it's also the time of year for this backyard gardener to "direct sow" some sweet corn seeds.
Seed packages note that "corn germinates quickly in 65+ F soil" so waiting until Memorial Day weekend makes good sense in upstate New York, where frost last week in the Hudson Valley damaged this season's apple crop according to a front page story, Freeze wreaks havoc on farms, in the Albany Times Union.
But in addition to sowing some vegetable seeds in the warming garden soil, a recent visit in early April to the Rodale Institute's farm and headquarters in eastern Pennsylvania also comes to mind as the Memorial Day holiday approaches, particularly the Rodale Institute's praiseworthy Veteran Farmer Training Program. On the holiday, we honor the memories of men and women who've served and sacrificed their lives in the U.S. Armed Forces. In addition, it's important to care also about the transition of military veterans into civilian life.
This program offers military veterans the opportunity "for a successful career in organic agriculture." There are two season options: 8-16 weeks or 35 weeks, with pay and a housing stipend for relocation.
The Veteran Farmer Training Program is located at the Rodale Institute Headquarters in Kutztown (Berks County), Pennsylvania and through "personalized, hands-on experiences," participants get access to the Institute's network of industry professionals and experts, while learning "the fundamentals of organic farming." A three minute video on You Tube provides further information in a vivid and informative way.
For the 2023 growing season, applications for the Veteran Farmer Training Program are now closed. But the Rodale Institute will begin taking applications for the 2024 growing season in September of 2023.
A couple of years ago, the Rodale Institute expanded its reach in meeting the needs of organic farmers around the United States by establishing Regional Resource Centers. There are now six Organic Centers  including Chattahoochee Hills, Georgia; Ventura, California; Long Pond in the Poconos of Pennsylvania; Rockport, Washington; Marion, Iowa; as well as one in Parma, Italy.
Rodale's Organic Center in Pennsylvania was created last year at the Pocono Organic Farm in Long Pond (Monroe County), Pennsylvania. Pocono Organic Farm takes pride in being "North America's largest Regenerative Organic Certified vegetable farm" as well as creating 60 jobs for military veterans. Pocono Organic has more than 380 acres of farmland with 40,000 square feet of soil-based greenhouses.
And with June 1st fast approaching, this backyard gardener's participation in No Mow May this spring 2023 is nearing the end. There were no complaints from neighbors last year as noted in last year's post  (the first year this home gardener participated in letting the grasses and what some call "weeds" grow). Thankfully, again this year, neighbors seemed to appreciate the reasons for "no mowing."
Bee City USA, an initiative of the Xerces Society for Invertebrate Conservation, has taken on the task of "Re-thinking the American lawn," and encourages its over 250 affiliates to participate in No Mow May  "in order to create habitat and provide resources for bees and other pollinators." This praiseworthy non-profit organization explains well the reasons in support of No Mow May. Their succinct summary is worth spotlighting:
"The start of the growing season is a critical time for hungry, newly emerged native bees. Floral resources may be hard to find, especially in urban and suburban landscapes. By allowing it to grow longer, and letting flowers bloom, your lawn can provide nectar and pollen to help your bee neighbors thrive."
(Frank W. Barrie, 5/26/23)