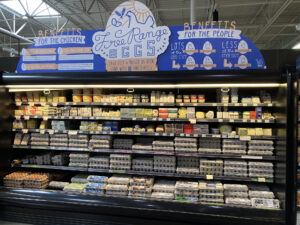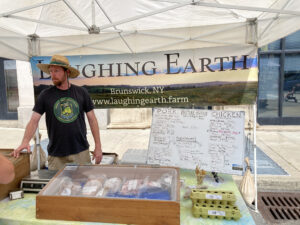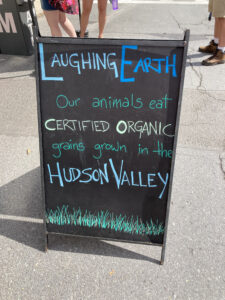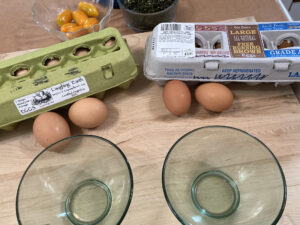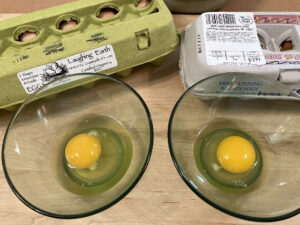 The Cornucopia Institute is an impressive governmental and corporate watchdog within the organic industry. This non-profit organization advocates for sustainable and organic agriculture, and its research and investigations on agricultural and food issues provide needed information and guidance to family farmers, consumers and other stakeholders in the good food movement.
Backing ecologically produced local, organic and authentic food, the Cornucopia Institute has demonstrated a doggedness in its support for family-scale farming and ensuring "integrity in the aisles" of grocery stores.
A few years ago, we spotlighted Cornucopia's Organic Dairy Scorecard that takes into consideration whether dairy products are made with milk from 100% grass fed cows among other factors.
Thirty-two farms/brands were evaluated as Top Rated dairy (beyond organic)  and received a scorecard rating of five cows; 33 farms/brands were rated Excellent dairy with four cows; 31 farms/brands were rated Unverified with three cows; 52 farms/brands were rated Lacking Transparency with two cows; and 12 farms/brands were rated Factory Farms with one cow.
Its most recent Organic Egg Scorecard helps consumers find the "best organic eggs" and results in the praiseworthy organization's now having available for review on its website, ten Scorecards, a very impressive accomplishment.
In addition, to the Scorecards for Organic Dairy and Organic Eggs, it has published eight other Scorecards for (1) Organic Beef, (2) Organic Poultry, (3) Organic Yogurt, (4) Plant-Based Beverages, (5) Snack Bars, (6) Cottage Cheese, (7) Cereal and (8) Organic Soy Food.
Cornucopia on its website also has very useful information in three Buyers Guides, one for consumers to avoid carrageenan in organic food; a second to avoid soilless organic produce, and a third for grain buyers to protect against import fraud and protect farmers from unfair competition by spotlighting high-integrity retail brands and grain sourcing for livestock producers.
The Cornucopia Institute in its Summer 2023 newsletter, Cultivator, takes pride in noting that Natural Grocers "just requested 16,000 copies of its printed Organic Egg Scorecard (100 for each of their 160+ stores). Cornucopia also welcomes requests from food co-ops and independent retailers to make available its scorecards and to "work together to improve transparency and integrity in the food system."
The Organic Egg Scorecard provides ratings for 155 brands of eggs, ranging from the lowest one egg rating to the highest rating of five eggs. The ratings in 11 pages (in the print scorecard) note the "Headquarters" and "Market Area" for each brand, from huge corporate brands like 365 by Whole Foods Market, headquartered in Austin, Texas with a Nationwide market area (rated one egg) to a small family farm, Hidden Camp Farm in Canajoharie (Montgomery County), New York, which over the years has sold its eggs at my local food co-op, the Honest Weight Food Co-op ("Honest Weight") in Albany, New York.
This consumer was surprised that Hidden Camp Farm received a rating of only three eggs on the Scorecard, but an asterisk provided some further information: "Brand did not return survey; scoring was based on available data."
Information on the farm's own website explained why in the past couple years Hidden Camp Farm eggs were not for sale at the Honest Weight: "Since 2011, Hidden Camp Farm has sold its all natural products to health food stores and co-ops up and down the Hudson River corridor. Beginning in 2020, Hidden Camp farm decided to change their business and began selling directly to the customer."
Of late, Laughing Earth Farm in Cropseyville (Rensselaer County), New York, which has a weekly farm stand at the Troy Waterfront Farmers Market near my home in Albany is my number one source for eggs.
And when I'm unable to get to the farmers market in Troy, Dave's Farm (like Hidden Camp Farm also located in Canajoharie in Montgomery County in upstate New York) and which sells its eggs at the Honest Weight is my source for eggs. Neither of these two small egg sellers, Laughing Earth Farm or Dave's Farm in Canajoharie, are included in the Cornucopia's Egg Scorecard's rating of 155 brands of eggs.
As a result, information from the Laughing Earth Farm, freely available in signage at its farm stand and from conversation with the vendor at the farmers market, is what this consumer relies upon.
With regard to Dave Farm's eggs, I rely upon the Honest Weight's standards for the eggs sold at the food co-op. The co-op's signage, over the refrigerated egg case where eggs are stocked, clearly and thoughtfully explains the standards for the co-op's eggs for sale to its members and customers.
Only "Free Range Eggs" are sold, defined at the Honest Weight as "Cage Free & Raised On Open Land With No Antibiotics." Signage further explains why "Free Range" represents these "Benefits For The Chicken": (1) Keep A Balanced Diet, Chickens can eat a natural diet of seeds, green plants, insects and worms, along with grain or laying mash; (2) They Have More Fun, Free range birds utilize their curiosity by, pecking & scratching in the dirt, taking dust baths & flapping their wings, soaking up the sun; (3) Live Healthier, Happier Lives, Unlike factory farm chickens, free range birds have access to pasture, and get to enjoy sunlight and fresh air, reducing stress and illness.
And the informative signage at the Honest Weight explains the Benefits For The People of Free Range Eggs: (1) lots of the good stuff, 7 times more Beta Carotene, 2/3 more Vitamin A, 3 times more Vitamin E, two times more Omega 3s; (2) less of the of the other stuff, 1/3 less cholesterol and 1/4 less saturated fat.
Also of interest is an article, Eat For A Better Memory, in the August 2023 issue of Consumer Reports' On Health by Janet Lee, which notes "Brain-Boosting Foods." In addition to leafy greens and beans are eggs! Why? Here's the explanation: "The yolks are rich in choline, a nutrient that is important for memory and other brain functions." This article cites a 2019 study involving almost 500 men, published in the American Journal of Clinical Nutrition. The study noted that intake per day of 50 mg of a type of choline called phosphatidylcholine was linked to 10 percent decrease in dementia risks, and "Eggs were the main source of phosphatidylcholine in the men's diet." According to the article, "A large egg has 168 mg choline, about 70 percent of which is phosphatidylcholine."
Thanks to the Cornucopia Institute, its Organic Egg Scorecard makes its easier for many consumers to know where their eggs come from. According to the print Scorecard "more than 70,000 people consulted its online Organic Egg Scorecard in 2022." Hopefully, this number will grow in 2023! Kudos to this praiseworthy non-profit and its guidance for consumers to "move the marketplace toward more ethical food systems."
(Frank W. Barrie, 7/28/23)