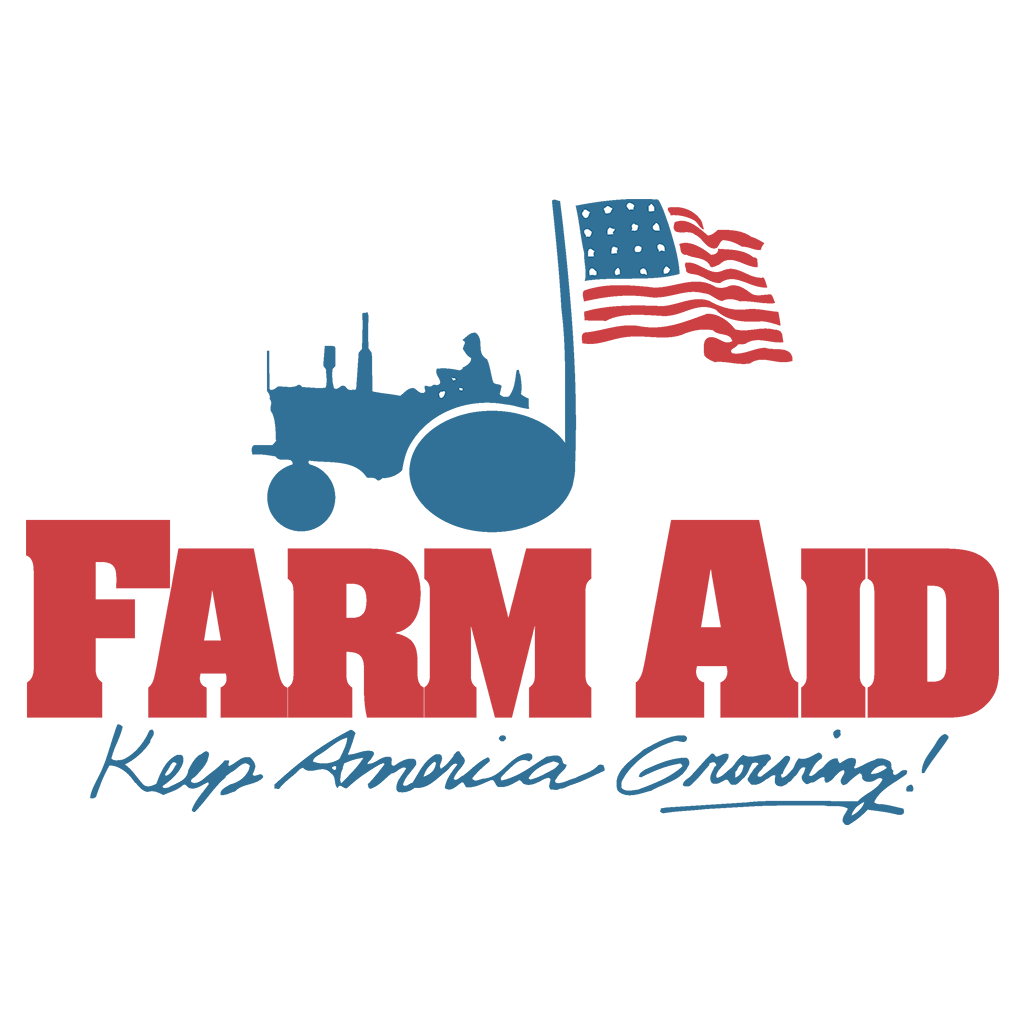 The Farm Aid 2023 Festival will be held on Saturday, September 23 (the first day of autumn) in Noblesville (Hamilton County), Indiana near Indianapolis at the Ruoff Music Center, the third time that Farm Aid has brought its festival to the Hoosier state.
Farm Aid co-founder John Mellencamp is proud to bring the Farm Aid experience back to Indiana (for the first time in 20 years) noting  that "My home state holds deep meaning for me and for the generations of family farmers who have dedicated their lives to caring for the Earth and bringing us good food."
The Wikipedia article on Farm Aid lists all of the concert venues and performers in Farm Aid's illustrious concert history over the past 37 years. The Farm Aid 2001 festival, a couple of weeks after 9/11, was the last time the festival was held in Indiana. The line-up of performers back in 2001 included Willie Nelson, Neil Young, John Mellencamp, Dave Matthews, Doobie Brothers and Martina McBride.
The Farm Aid 2023 lineup of performer include  Willie Nelson, Neil Young, John Mellencamp, Dave Matthews & Tim Reynolds,  Lukas Nelson, Margo Price, Nathaniel Rateleff & The Night Sweats, Particle Kid (a/k/a J. Micah Nelson), Bobby Weir & Wolf Bros Featuring The Wolfpack, Allison Russell, The String Cheese Incidence, and the Wisdom Indian Dancers. The performers, who all donate their time, deserve special praise and appreciation.
Although tickets for Farm Aid 2023 are SOLD OUT, the Farm Aid 2023 Festival can be live-streamed for FREE at FarmAid.org and at Farm Aid's YouTube channel. In addition, other ways to "Tune In" are noted on the FarmAid.org. website.
Since 1985, FarmAid has raised more than $70 Million to help family farmers thrive all over the USA, inspire people to take part in the Good Food Movement, and keep farmers on the land. The FarmAid website has much information on how the non-profit organization "works each and every day, year-round to build a system of agriculture that values family farmers, good food, soil and water, and strong communities."
And this coming Saturday, Seed Savers Exchange is bringing back its "magical benefit concert under the stars and among the gardens" in Decorah (Winneshiek County), Iowa at its Heritage Farm (one hour from La Crosse, Wisconsin, a long hour from Rochester, Minnesota and two hours from Cedar Rapids, Iowa).
Performers include singers and songwriters Lissie, William Elliott Whitmore, David Huckfelt, Dave Moore, and Annie Humphrey.
Seed Savers Exchange focuses on "stewarding and sharing" its large collection of open-pollinated seed varieties that the non-profit organization has amassed over 45 years. As of 2023, it houses the nation's largest nongovernmental seed bank "where thousands of rare, heirloom varieties are safeguarded for generations to come." With 13,000 members and 20,000 plant varieties, Seed Savers Exchange makes its home on its 890 acres Heritage Farm in Decorah (Winneshiek County).
On the Seed Savers Exchange website, farmers and gardeners can shop for hundreds of rare, heirloom and open-pollinated vegetable, herb and flower seeds, and to get off to a quick start, transplants, potatoes, and seed garlic. Books, clothing and seed saving supplies are also available. All sales provide support for the organization's work (as do memberships and donations).
Ticket sales for the upcoming benefit concert on August 8, 2023 will support Seed Savers Exchange's mission to protect and promote America's garden and food heritage. Tickets at the gate will be $45.00.
(Frank W. Barrie, 8/6/23)