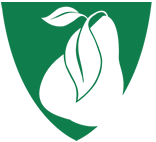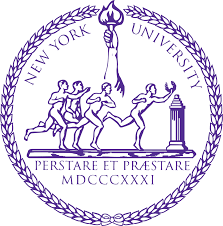 There are hundreds of swine slaughter plants in the United States. Approximately 40 are larger plants that supply approximately 90 percent of the nation's pork, including the slaughter plants of the three meat packing giants, Tyson Foods (revenue of $40.052 billion in 2018), Smithfield Foods (revenue of $14.4 billion in 2015 and now owned by the Chinese-based WH Group  revenue of $22.38 billion in 2017), and the Brazilian-owned JBS (revenue of $51.5 billion in 2017).
The Center for Science in the Public Interest (CSPI), founded in 1971, calls itself America's Food and Health Watchdog and is committed to improving the food system to support healthy eating. According to its president, Peter G. Lurie, MD, MPH, some of the trained U.S. Department of Agriculture veterinarians responsible for the food safety inspection of hogs at meatpacking plants will be replaced with employees of those slaughterhouses and there will also be no limit on line speeds.
Noting that unsafe food-contaminated with such dangerous bacteria as Salmonella, E. coli, or Listeria- kills several thousand Americans each year and sickens tens of milllions more, CSPI has launched an Urgent Action Campaign for Safe and Healthy Food to block this latest weakening of food safety. A donation to CSPI before August 31st will "unlock a special Challenge Gift" of $150,000.
This so-called swine slaughter modernization program challenged by CSPI was also the subject of Julie Creswell's article, How Many Hogs Can Be Slaughtered Per Hour? Pork Industry Wants More in the New York Times (8/9/19). Transferring decision-making power over the safety of food to profit-driven corporations, rather than career professionals at the USDA is not surprising given the cozy relationship between industrial agriculture giants seeking profits and the current administration in Washington, DC.
At the largest pork plants, there are currently seven inspectors from the Department of Agriculture's Food Safety and Inspection Service according to Creswell's article. These largest plants will very likely adopt the option under the new model to reduce to two or three federal inspectors per shift on the slaughter and evisceration lines, with federal inspectors merely overseeing plant employees who would take over testing for disease and performing sanitation checks.
Further, pork plants are currently allowed to slaughter a maximum of 1,106 hogs per hour. In addition to reducing the number of federal inspectors, the proposed regulations would also do away with this maximum speed limit imposed on the slaughtering and evisceration (processing) lines.
Reporter Creswell writes that the logic behind allowing lines to move faster is that plant employees would sort out diseased carcasses and parts before they reached federal inspectors for final determination of wholesomeness. In a pilot program for the new model which does not set a maximum on the number of hogs processed per hour,  885 to 1,295 hogs were processed per hour. (This highest rate of slaughter reached in the pilot program of 1295 hogs per hour was 17% greater than the maximum rate currently allowed.)
Dr. Pat Basu, the chief veterinarian at the Food Safety and Inspection Service from 2016 to 2018 has expressed concern for shifting duties to employees from federal inspectors and has cited the deadly consequences from the decision in the mid 2000s to shift some of the Federal Aviation Administration's airplane certification duties to manufacturers like Boeing. Dr. Basu's referencing the two crashes of Boeing's 737 Max aircraft as the result of easing oversight by federal regulators was rejected as "ridiculous" by the current Food Safety and Inspection Service, a notably arrogant response.
In our opinion, ridiculous is the wrong response from a governmental entity when African swine fever threatens 200,000,000 pigs in China, and the culling of more than a million pigs in China has not ended the outbreaks, as reported by Raymond Zhong and Ailin Tang in A Vicious, Untreatable Killer Leaves China Guessing (4/22/19). In fact, the UPI has reported of late (8/14/19) that African swine fever continues a relentless spread through Asia and Europe with Serbia, the 18th country, battling the disease.
This move to speed up the processing lines for pork in the U.S. would seem especially enticing for the meat packing giants in order to profit from the apparent global shortage in commodity pork. As noted by reporters Zhong and Tang, analysts at the Dutch bank Rabobank, which lends heavily to the global agriculture industry, China will produce 150 million to 200 million fewer pigs this year because of deaths from infection or culling, a hefty chunk of the 700 million pigs slaughtered in China in 2018.
It seems likely that China, a nation of a billion-plus pork-loving people, in the reporters' words, may be compelled to buy more American pork from the industrial agricultural giants irrespective of trade disputes. And the elimination of a maximum allowable number of pigs to be slaughtered each hour would certainly be good for the bottom line of the meat packing giants.
But rolling back regulations to benefit big business regardless of the potential for ill effects on pubic health and slaughterhouse workers is wrongheaded, and CSPI deserves support for mounting its challenge to the weakening of pig safety inspections on the slaughter line. And we must never forget the welfare of workers on the slaughter line. In the past, this labor has been misused and undervalued, evidenced in Dan Barry's The Boys in the Bunkhouse, Servitude and Salvation in the Heartland (HarperCollins, New York, NY, 2016) reviewed on this website.
(Frank W. Barrie, 8/15/19)