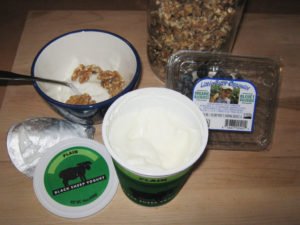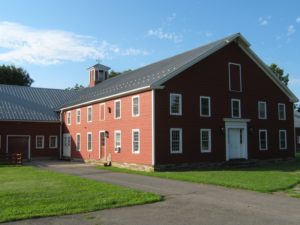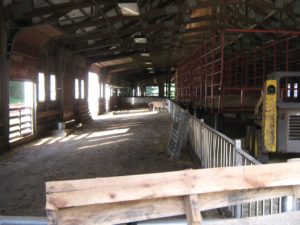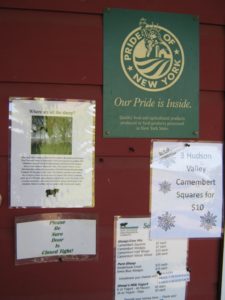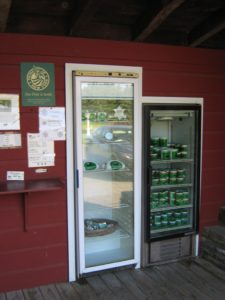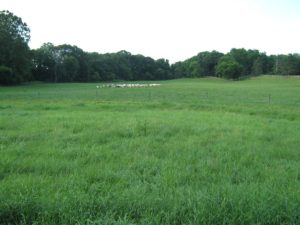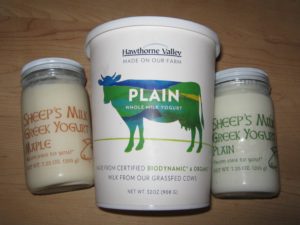 Last month, we reported on the Organic Consumers Association's campaign to challenge the use of the words natural and socially responsible to market ice-cream by Ben & Jerry's, now a subsidiary of Unilever, the world's largest consumer goods company. A marketing matter on a much smaller scale has been of personal concern to this reporter since this past summer and is a reminder that even a cautious consumer, who reads labels and views marketing claims grudgingly, can be deceived.
For several years, Old Chatham Sheepherding Company's Black Sheep Yogurt has been a sought after (and enjoyed) daily dish of protein, probiotics and, yes, saturated fat. And the yogurt container has been examined carefully by this cautious consumer to justify the price, 16 oz. (450g) of plain Black Sheep Yogurt at the Honest Weight Food Co-op in my hometown of Albany, NY costs $5.99.
The ingredients noted on the container are simple: Pasteurized Sheep's Milk, L. bulgaricus, S. thermophilus, L. acidophilus, Bifidus. Eight succinct points are specified to describe the proclaimed Delicious Black Sheep Yogurt: (1) 100% sheep's milk, (2) All natural ingredients, (3) Live and active probiotic cultures, (4) An excellent source of Calcium, (5) High in Protein, (6) No added sugar, only 4g per serving, (7) No stabilizers (naturally thick), (8) No artificial growth hormones.
And two very particular marketing claims appear on the 16oz  container: Intolerant to cow's milk? Try our sheep's milk products. Even more eye catching and featured at the very top of the container is the second: We produce our great sheep's milk yogurt with care on our farm in Old Chatham, New York.
Impressed that Black Sheep Yogurt is a farmstead yogurt and produced not far from my Albany home, three years ago I took the easy drive to Old Chatham (Columbia County, NY) to take some photos of the local herd of sheep to illustrate our review of the powerful Canadian film, The Auction (Le Dematelement) about a French Canadian sheep farmer's lonesome life which comes undone. It was also a pleasant surprise that the farm maintained a self-serve area where a visitor could stock up on Black Sheep Yogurt as well as the farm's sheep cheeses at lower prices than retailed at the food co-op in Albany.
So it seemed natural on a beautiful day this past summer to take another drive down to the farm in Old Chatham after we posted a story on recent scientific research that supports eating more yogurt and stock up on some of the farmstead yogurt and even indulge in purchasing some sheep cheeses too. To this reporter's unexpected discovery, the cheese making operation was no longer located at the farm. And another visitor to the farm shared the news that the real estate was for sale and the small herd of sheep (raised for fiber and meat, not dairy purposes) at pasture were those of neighbors who had been given permission to graze their sheep on the farmland.
It must be emphasized that the facts concerning the changes in operation were posted at the self-serve area on the farm. And when I returned home, I discovered that the details on the changed operation are also disclosed on the website for Old Chatham Sheepherding Company, albeit not on its home page. The home page notes that Recently celebrating 20 years of business, Old Chatham Sheepherding Company is continually growing and striving to produce the highest quality sheep's milk products on the market. The home page also informs that the company's Black Sheep Cheese & Yogurt are celebrated for their uniqueness and distinctive flavors.
At the website's  About page, the history of Old Chatham Sheepherding Company is described as follows under the heading From our Farm to Ewe:
Old Chatham Sheepherding Company was born back in 1993 when Tom and Nancy Clark bought 600 acres of lush grassy fields in Old Chatham, New York to form a sheep dairy farm. It soon became the largest of its kind in the United States. The Clark's [sic] were involved in every aspect of the operation for nearly twenty years, from helping design the barns and the creamery to making the cheese itself. 
Old Chatham's Camembert, Ewe's Blue, Kinderhook Creek and sheep's milk yogurts have since won numerous awards and appear on restaurant menus and in the cheese cases of the best specialty food stores throughout the country.
Dave and Sally Galton purchased Old Chatham Sheepherding Company from Tom and Nancy in December of 2014 and continue to produce Old Chatham's original line of artisanal cheeses and sheep's milk yogurts.
And lower on the About page, the change in operation is disclosed under the heading We love our sheep!
Shepherd's Way, The Galton Family farm has been working in conjunction with Old Chatham Sheepherding Company for the past several years. We recently built a state of the art facility in the Finger Lakes Region of New York, where the sheep are now located. our flock is currently made up of 2,100 dairy sheep that are milked twice a day. The flock is fed a combination of locally sourced hay and grains. Our milk is transported directly to the creamery where it's crafted into our signature sheep's milk cheeses and yogurts.
Besides carefully reading food labels and having a cautious eye for marketing claims and advertisements, Michael Pollan's Food Rules (The Penguin Press, New York, 2011) has provided tremendous advice on what food to purchase and consume. And Pollan's use of the word Rules should not be off-putting. Rather the latest edition of Food Rules, now available in paperback and a must-have book, is full of humor and wonderful illustrations by the New Yorker cartoonist Maira Kalman.
Pollan's Food Rule 30 in some part had guided me to become a consumer of Black Sheep Yogurt in the first instance years ago. In discussing the consumer's chose on what meat to eat as a flavoring or special occasion food (since an overall guiding Pollan principle is to eat mostly plants), Pollan's Rule 30 advises: Eat animals that have themselves eaten well." Pollan elaborates that food from animals with access to green plants  "will contain much healthier types of fat . . .as well as appreciably higher levels of vitamins and antioxidants."
In its past history, Old Chatham Sheepherding Company's flock of sheep at pasture in Old Chatham was what led to my decision to consume its farmstead yogurt: 2,100 dairy sheep fed a diet of locally sourced hay and grains is simply not the same as a flock of grass-fed sheep at pasture. (Old Chatham Sheepherding Company began in 1994 with 150 sheep, which grew to a flock of over 1000 East Friesian crossbred sheep on the farm in Old Chatham in the upper Hudson River Valley.)
On a visit to the Honest Weight Co-op earlier this week, I again noticed the same containers being used to market Old Chatham Sheepherding Company's Black Sheep Yogurt.  It's well past the time that the new owners should have deleted the prominent language on its yogurt containers that We produce our great sheep's milk yogurt with care on our farm in Old Chatham, New York;  Not true, even in our current age when facts seem to matter very little and marketing claims can easily confuse consumers.
The new owners, Shepherd's Way, emphasize its status as a family farm. (They're not owned by a transnational, corporate parent with hundreds of brands like the current owners of Ben & Jerry's ice-creams). Nonetheless, this consumer will stick to a farmstead yogurt made from milk of animals at pasture (as much of the time as possible). And on a recent visit to my local food co-op, I was glad to see available sheep's milk yogurt produced by Mohawk Drumlin Creamery based in St. Johnsville (Montgomery County, NY) as well as grass fed cow's milk yogurt from Hawthorne Valley Farm in Ghent (Columbia County, NY) and from Butterworks Farm in Westfield (Orleans County, VT). The three are included in our yogurt directory which has nearly 30 listings.
(Frank W. Barrie, 9/14/17)