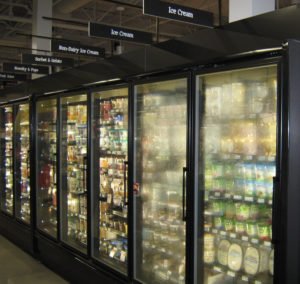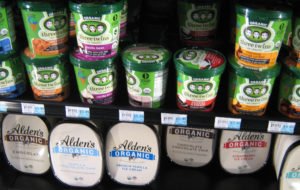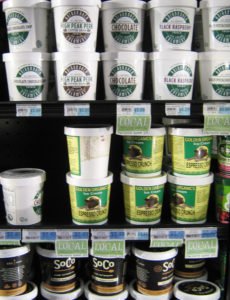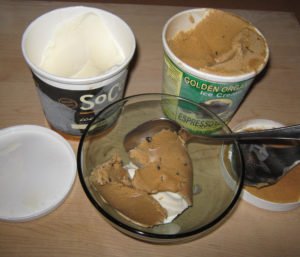 The Organic Consumers Association (OCA) contends that "the proliferation of $90 billion worth of fraudulently labeled or advertised natural and socially responsible food products in the U.S. confuses even the most well-intentioned of consumers and lures them away from purchasing genuine organic or grass-fed products." Taking special aim at Ben & Jerry's, now a subsidiary of Unilever, OCA notes that the famous Vermont brand charges a premium for its ice cream based on claims that its products are natural and GMO-free. Ben & Jerry's transnational Dutch-British parent company, Unilever, according to the corporation's Wikipedia page, owns over 400 brands and based on 2012 revenues is the world's largest consumer goods company.
According to Ronnie Cummins, OCA's international director, Ben & Jerry's has made its brand famous and grown its market share by expressing a commitment to a program of social responsibility, which includes its concern about environmental issues, global warming, fair labor practices, animal welfare, and economic success for all its partners, including dairy farmers. But Cummins contends that by marketing its ice-cream as natural, Ben & Jerry's is merely creating a phony perception. He maintains that instead of serving up ice cream made with milk from cows raised on GMO animal feed and contaminated with Monsanto's Roundup weedkiller, by sourcing organic milk, Ben & Jerry's could clean up Vermont's water and support organic dairy farmers, who currently are forced to sell their milk at conventional prices because they lack markets.
Last month, Stephanie Strom, who covers the food business at large for the New York Times, reported in Traces of Controversial Herbicide Are Found in Ben & Jerry's Ice Cream (7/25/17) that traces of glyphosate, the herbicide that is the main ingredient in the Monsanto pesticide Roundup, was found in 10 or 11 samples of the company's ice creams tested by Health Research Institute Laboratories for OCA – although at levels far below the ceiling set by the Environmental Protection Agency. (Reporter Strom also succinctly and helpfully summed up recent research on glyphosate's impact on health.) Noting that OCA has been working with Regeneration Vermont to persuade Ben & Jerry's to go organic, Strom suggested that the focus on the famous brand may reflect this larger motive (which the OCA readily admits is a goal).
OCA's campaign against Ben & Jerry's has culminated in protests against phony social responsibility and caring dairy claims in seven U.S. cities and Mexico City earlier this month. Protestors called for Ben & Jerry's to immediately transition to using only organic ingredients, including milk, or face an international consumer boycott. 
This campaign prompted a visit to my local food co-op, Honest Weight Food Co-op in Albany, NY, to check out the brands of ice-cream which the store sells. I noted four organic dairy brands of ice-cream: Alden's Organic, Three Twins Organic, Julie's Organic and Golden Organics and three all natural dairy brands: Gelato Fiasco, SoCo All Natural, and Adirondack Creamery. [The co-op also sells a remarkable number of brands (such as SO Delicious, Coconut Bliss and Nada Moo) of coconut milk ice-cream and other plant based ice-creams including soy, almond and cashew milk based desserts.]
Alden's Organic, based in Eugene, Oregon, proudly notes "Supporting Family Farms" as its motto and that its ice cream is "always certified organic" explaining on its website that "We want you to feel as good about eating our ice cream as we do about making it." The company notes that certified organic means "no GMO ingredients and no fake colors or flavors."
Julie's Organic, also based in Eugene, Oregon, notes that it was the first national organic ice cream established in 1998, and has been always organic, always non-GMO, always amazing.
Three Twins, based in Petaluma, California, began as one small scoop shop in 2005 and has grown into a national brand of organic ice-cream sold by retailers across the country. Claiming that it's committed to creating a healthy planet, the company is a member of 1% For The Planet and in 2011, launched a land conservation initiative called Ice Cream for Acres with its non-profit partner Global Wildlife, helping protect rainforest land and sensitive habitats. Wow.
And the fourth organic brand of ice-cream available at the Honest Weight Food Co-op is Golden Organics, a local company in nearby Spencertown (Columbia County, NY). Although only one flavor was available on my recent visit to the food co-op, I decided to buy a pint of its Espresso Crunch with its chocolate covered espresso beans. Grass-Fed, Sustainably Farmed, Artisanal is proclaimed on the label and the local company also notes on the pint container that 5% of our profits are donated to help young farmers establish organic grass-fed dairy farms. Impressive!
Although the other three brands of ice-cream are not organic and use the terminology troubling to OCA of all natural, two may be considered local businesses, operating not far from the Albany co-op, SoCo Creamery in the nearby Berkshires in Great Barrington (Berkshire County, MA) and Adirondack Creamery in Kingston (Ulster County, NY). And Gelato Fiasco, based in Brunswick, Maine, has appeal for sourcing all its milk from small Maine family farms and offering cash support to more than two dozen Maine non-profit organizations through its Our Scooping for Community Program. Plus, these three companies are not part of a huge corporate conglomerate.
Gelato Fiasco even has a page on its website that in large, capital letters proclaims: MILK FROM MAINE FARMS and notes in large lettering, It's important to us that we stay close to home and use what we believe to be some of the best milk in the world- that found at the small dairy farms that dot the landscape of northern Maine. The company, which takes pride in making its gelato in "small batches," also notes on this webpage that it is "one of the few nationally available gelato or ice cream companies to source all of its milk from nearby farms" and names Houlton Farms Dairy, the only locally owned dairy in Aroostook County, and HP Hood as its current suppliers of milk and cream and that its milk from Hood comes only from Maine farms.
Nonetheless, with the Maine Organic Farmers and Growers Association (MOFGA), a powerful presence in Maine, might it not be possible to ensure an organic milk supply sourced from Maine farms? Coincidentally, of late on the home page of MOFGA'S website, there is a link to an article in VTDIGGER on organic milk prices plunging!
And might SoCo Creamery be persuaded to set a goal to do more than just using hormone-free milk and cream from New England family farms as it notes on its website? Similarly, might Adirondack Creamery resolve to work with the eight family farms from which it sources its milk to help them become organic milk providers? The New York chapter of the Northeast Organic Farmers Association, and the Massachusetts chapter of the Northeast Organic Farmers Association, like MOFGA, are strong advocates for organic agriculture and could be sources of support and encouragement.
(Frank W. Barrie, 8/29/17)