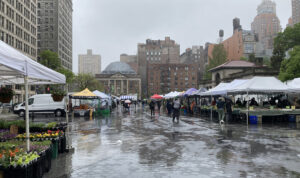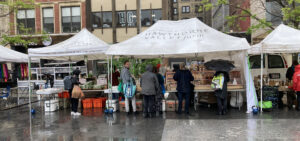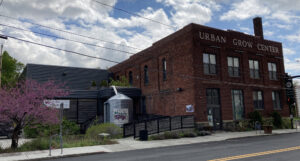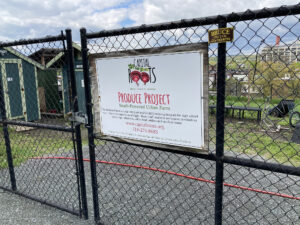 GrowNYC, which operates 70+ open air farmers markets in the great metropolis was formed over 50 years ago with the inspiring mission "to improve New York City's quality of life through environmental programs that transform communities . . . and empower New Yorkers to secure a clean and healthy environment for future generations."
Last month it was reported in the New York Times in City Farmers' Market Workers Prepared to Form Union  that GrowNYC "respected" the decision of its employees to unionize and intend "to work respectfully together." The union will be affiliated with the Retail, Wholesale and Department Store Union (RWDSU), a union chartered by the Congress of Industrial Organizations in 1937 when local unions in New York City of retail clerks and warehouse workers banded together.
According to reporter Liam Stack, there are hopeful signs that negotiations between the union and GrowNYC will be "respectful," with Marcel Van Ooyen, the president and C.E.O. of the non-profit organization noting that "a strong, dedicated and supported staff is essential" to GrowNYC's mission.
Workers at individual stands at the open air farmers markets are employed by the farms, not GrowNYC. But the non-profit organization, with an operating budget of more than $21 million in 2021 (the latest year for which data is available), has hundreds of employees.
According to the article in the New York Times, almost 200 employees asked GrowNYC "to voluntarily recognize their union." The employees at the 70+ open air farmers markets operated by GrowNYC throughout New York City "make between $19 and $26 an hour," but "few receive benefits or have job security" with many of the employees part-time.
Employees banding together with their coworkers to ask for fair wages, health insurance, parental leave, etc. is easily understood. GrowNYC, as a nonprofit with a praiseworthy history and mission, nonetheless (as indicated by information available from Candid's Guidestar) for 2019 (the latest year of a Form 990 on Candid's Guidestar) had annual gross receipts of approximately $26,000,000 and assets of nearly $40,000,000. Available information also shows eight individuals who receive more than $100,000 in salary, with its President/CEO Van Ooven receiving compensation of $245,588.
Nonetheless, given the status of GrowNYC as a praiseworthy non-profit organization, the need for "respect" during negotiations between the parties is crucial.
Sadly, in the Capital Region of upstate New York, twenty employees of the non-profit Capital Roots have raised a ruckus in their unionizing activities that has impeded the ability of Capital Roots to raise funds for its operations. Their union is affiliated with the Service Employees International Union (SEIU),  a labor union representing approximately 2,000,000 workers in over 100 occupations in the United States and Canada.
We have often sung praise for  Capital Roots, which began the area's Community Gardens program that now feeds approximately 4,000 families in Albany, Rensselaer, Schenectady and southern Saratoga counties.
It also operates (i) the Veggie Mobile (Produce Aisle on Wheels), which delivers fresh produce directly to 1,000s of elderly, low income and disabled residents, (ii) a regional food hub in its new headquarters aptly named Urban Grow Center and (iii) the Produce Project which provides dozens of high school youth access to educational and employment opportunities each year in an urban agricultural training program  focused on sustaining the bountiful harvests of an urban farm on a hill overlooking downtown Troy (Rensselaer County).
A news article in the Albany Times Union late last summer, Workers protest at Capital Roots, is illustrated by a disturbing photograph by photographer Will Waldron that shows blown-up balloons included in the demonstration, not as bad  as Scabby, the Giant Rat or an inflatable cockroach, but wrongheaded, nonetheless, with a blown up pig in a tie and vest.
Moreover, citing union harassment, Capital Roots canceled its premier fundraising event in September. It was also reported in an article in the Albany Times Union, Capital Roots, citing union harassment, cancels fundraising gala, that a number of chefs and farmers assisting in the charity gala were harassed by SEIU supporters.
A letter to the Albany Times Union from a reader, published a few weeks after these newspaper stories, was on point and deserves citing.  Noting that Capital Roots (like GrowNYC) agreed to the unionization effort, it was an "affront to common sense" to picket and accuse Capital Roots leadership of union busting, as if this non-profit was acting like Amazon (or I might add, Starbucks).
A review of information available on Candid's Guidestar, including Capital Roots Form 990 for 2020, shows the non-profit organization had gross receipts of  $3,207,961 and assets of $6,620,596. Its CEO, Amy Klein, had compensation of $82,926, that was required to be reported on the non-profit organization's Form 990. Other salaries and wages for Capital Roots employees was $915,468.
Both GrowNYC and Capital Roots have shown a commitment to transparency on Candid's GuideStar and these purposeful non-profit organizations deserve respect during negotiations with the respective unions they have voluntarily recognized.
(Frank W. Barrie, 5/12/23)