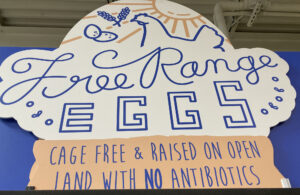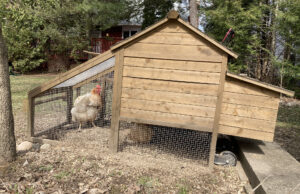 The Animal and Plant Health Inspection Service (APHIS) of the USDA (U.S. Department of Agriculture) reports widespread detections of highly pathogenic avian influenza from Wyoming to Maine. APHIS notes that it "is working closely with State partners on surveillance, reporting, and control efforts."
This highly "pathogenic avian influenza" has been confirmed in commercial and backyard flocks of chickens. As of yesterday, April 6, 2022, there are 147 detailed entries showing the state, county, confirmation date, flock type (including layer chickens, broiler chickens, and turkeys). The listings are easily searchable on a tracking page that is updated often by APHIS.
Our review of the entries shows eight huge, industrial sized flocks (each with over 500,000 egg laying or broiler chickens) which have been culled in order to prevent the further spread of this Eurasian H5 strain of highly pathogenic avian influenza. Reporter Neil Vigdor in an article, 15 Million Poultry Culled After Bird Flu Outbreak. What to Know About the Virus (4/5/22) in the New York Times, notes that the prevalence of the avian influenza is not "unexpected, with outbreaks previously reported in Asia, the Middle East and Europe."
The huge size of the eight industrial flocks, which have been culled, is eye opening and include a flock of (1) 5,347,511 layer chickens in Buena Vista County, Iowa; (2) 5,011,726 layer chickens in Osceola County, Iowa;  (3) 2,757,768 layer chickens in Jefferson County, Wisconsin;  (4) 1,460,030 in Guthrie County, Iowa; (5) 1,146,937 commercial poultry in New Castle County, Delaware; (6) 915,925 layer chickens in Taylor County, Iowa; (7) 664,061 layer chickens in Cecil County, Maryland; and (8) 570,000 broiler chickens in Butler County, Nebraska. This avian flu has now been detected in 19 states.
Reporter Neil Vigdor also reported that "experts say the virus is primarily an animal health issue at this time" because of the mandated culling of infected flocks. Vigdor's explanation on why it is necessary to kill millions of chickens and turkeys as a result is sadly worth spotlighting.
"Infected birds can experience complete paralysis, swelling around the eyes and twisting of the head and neck. . . The virus is so contagious, experts say, there there is little choice but to cull infected flocks."
The story in the NY Times quotes Ron Kean, a faculty associate and extension specialist in the University of Wisconsin at Madison department of animal and dairy sciences: "It's arguably more humane than letting them die from the virus." Reporter Vigdor also provides a clear explanation on how the virus is detected.
"Testing for the avian flu typically involves swabbing the mouths and tracheal area of chickens and turkeys. The samples are sent to diagnostic labs to be analyzed."
The risk to humans is apparently very low, and reporter Vigdor notes that so far, no cases of avian flu infection have been found among people who were exposed to infected poultry and other birds.
In my Pine Hills neighborhood in Albany, NY, I recently spotted a backyard chicken coop with two layer hens. It was easy to use the tracking page that is updated often by APHIS to discover the five counties in New York State where avian flu has been detected. Good news for my Albany neighbor, the entries do not include any in Albany County or in the other counties of the Capital Region of upstate New York: Rensselaer, Schenectady, Saratoga, Warren, Greene and Columbia. However, there are entries for Orleans and Monroe Countries in western New York and also in Dutchess and Ulster County further south in the Hudson Valley. Somewhat surprisingly, there are three entries in Suffolk County on Long Island. One of the three in Suffolk County was for eight backyard pet chickens.
This terrible news is a good reminder that consumers should be mindful when they shop for eggs. Our advice is to know who is producing the eggs you consume and find out whether the chickens are truly free-range and what they are fed: better for the chickens, the consumer and the local economy! Know and support your local farmer.
(Frank W. Barrie, 4/7/22)