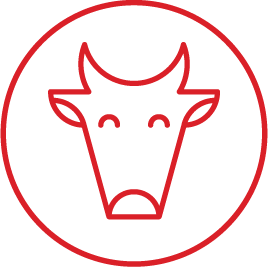 What is the alternative to "fast food?" Founded by Carlo Petrini in Italy in 1986 in opposition to a plan for a McDonald's in Rome near the Spanish Steps, the Slow Food Movement has developed into an extensive network of 100,000 members in 1,300 local chapters across 150 countries.
In the United States, Slow Food USA, with more than 200 local chapters, has a strong presence. In response to a mindfulness of socioeconomic barriers and contentions that slow food preparation is too often considered for the affluent only, this good food movement has refined its mission to emphasize "healthy, local, community-based food consumption and production" with awareness of the demands of "food justice."
Further, the Slow Food Foundation for Biodiversity has become a strong advocate for the growing and eating of foods which are sustainable and for preserving biodiversity in the human food chain.
Slow Food USA recently announced that it would be expanding its Slow Food Snail of Approval award program to recognize restaurants nationwide that are pursuing and practicing Slow Food values in their operations. The organization emphasizes that "This is more than about making good food." It's also about making "commitments to the environment, local communities, employees and purveyors, and our core values of antiracism and anti-oppression."
The Snail of Approval awards are given by local chapters of Slow Food USA based on evaluations focused on the following six areas: sourcing, environmental impact, cultural connection, community involvement, staff support, and business values. Impressive.
For more than a decade, this website has offered dining directories of farm-to-table restaurants. In one of our first posts, a dining review of the Moosewood Restaurant in Ithaca, New York, we discussed why this well-known vegetarian restaurant was chosen as the first restaurant we spotlighted in a review back in the summer of 2010.
Taking pride in serving "generous portions at moderate prices," the Moosewood Restaurant viewed itself as "part of an important movement toward cultivating more healthful diets based on the creative use of the freshest, high-quality ingredients." In addition to its support of many local farmers and Ithaca businesses, Moosewood Restaurant noted that it "works with a supplier that provides regional access to local farmers, and obtains greens, tomatoes, squash and fruit all with 50 or 100 miles of Ithaca." With its commitment to local agriculture and helping local, smaller farmers, Moosewood Restaurant was, in our opinion, an excellent restaurant to spotlight in one of our first posts.
Our dining directories have become our most popular web pages. No surprise that the expansion of the Snail of Approval award program caught our attention. Bravo!
Over time, we hope to keep tabs on the restaurants that receive this wonderful recognition by Slow Food USA, with the intention of including listings of the award-winners in our directories.
On its website, Slow Food USA provides a map of the nation where a user can enter the name of a city or state to find a restaurant. We used the map to search for restaurants in Vermont. Why? We have long noted the impressive standing of Vermont as a green state with its strong commitment to protecting the environment demonstrated by the extraordinary number of community supported agriculture farms in that  inspiring spot on our planet. Our directory of Vermont CSAs has links to a remarkable 56 farms in a state second-smallest by population. Similarly, our Vermont dining directory has a remarkable 59 listings. Little wonder that Vermont consistently scores #1 in Strolling of the Heifers' annual Locovore Index (suspended of late due to the pandemic).
Did we find any restaurants to add to our Vermont farm to table dining directory? Yes!
Of the four Vermont restaurants that have received the Snail of Approval award the Kitchen Table Bistro in Richmond, Vermont was already included in our directory. However, we were able to add the three other award winners: two in Burlington (Bleu Northeast Kitchen and Juniper Bar & Restaurant. and one in Winooski (Misery Loves Company).
Kudos to  Slow Food USA for its praiseworthy efforts to expand its Slow Food Snail of Approval awards.
(Frank W. Barrie, 8/6/21)