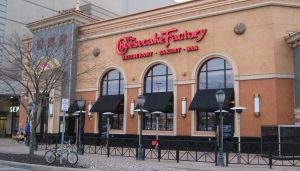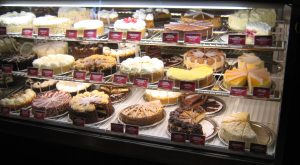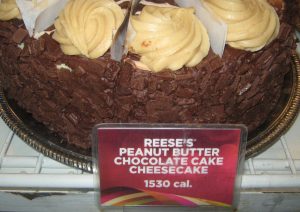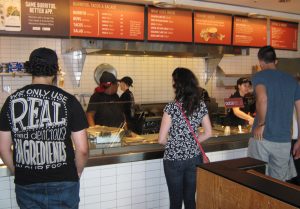 The Center for Science in the Public Interest (CSPI) is focused on improving the food environment in communities nationwide. No easy task with the American obesity problem spreading world-wide.
We've noted before the evidentiary value of the Global Burden of Disease Study (GBD), a collaboration of over 2,300 researchers in 133 countries which assesses mortality and disability from 300-plus diseases. Based on GBD data collected over a 35 year period, the obesity epidemic is undeniable, with more than 2 billion children and adults suffering from health problems related to being overweight or obese.
The CSPI deserves much credit for spotlighting the challenges to healthy eating and its strong advocacy, from its work to keep junk food out of schools and reducing junk food marketing to children as well as its insightful Nutrition Action Healthletter.
Its Xtreme Eating Awards is an attention getting way that the praiseworthy organization (which takes no corporate or government donations) attempts to counter the seductive marketing of sugar-laden foods. Eight menu items from various franchise restaurant chains earned this sad recognition in the latest awards.
CSPI's recent progress report on its accomplishments last year, referenced the Xtreme Eating Awards, with special attention shined upon The Cheesecake Factory, which "won" its 21st Xtreme Eating Award. The latest award was for its Cinnamon Roll Pancakes. Early in 2020, this sugary peril was still on the chain's brunch menu, cramming 2,040 calories into three pancakes. Cracker Barrel, Jimmy John's, and Topgolf were first-time "winners" in the latest awards.
Noting that the most recent Xtreme Eating Award winners make the usual 1,000 calorie restaurant fare look sensible, CSPI's provided a succinct explanation why The Cheesecake Factory's pancake brunch dish earned recognition: in addition to a day's worth of calories, the Cinnamon Roll Pancakes have two-and-a- half-days worth of saturated fat (51 grams), more than a day's worth of sodium (2,950 milligrams) and close to a three-day supply of sugar-137 grams (the nutritional equivalent of 11 Krispy Kreme Original Glazed Doughnuts).
Ending on a more hopeful note, the seductive marketing of sugary foods in restaurants is seeing some effective resistance. Beginning in May of 2018 (a delay of seven years after the original effective date due to opposition by food industry lobbyists) chains with 20 or more locations have been required to display calorie content on menus.
In an opinion piece on CNN Opinion, Political Op-Eds Social Commentary, Mary T. Bassett, MD, who served as the New York City Health and Mental Hygiene Commissioner from January 2014 until August 2018, noted that New York City has been requiring chain restaurants to post calorie information for nearly a decade, and a poll of adults in New York City revealed that a majority found calorie content on menus "useful."
Dr. Bassett also noted that the federal rule, in fact, widens the scope. Chain convenience stores and supermarkets that sell prepared food are also covered. In addition, menus and menu boards must also include a statement informing customers that 2,000 calories is generally advised for one's daily caloric intake. Note that the calorie count of The Cheesecake Factory's Cinnamon Roll Pancakes at 2,040 calories exceeds this recommended daily caloric intake.
AND at a time when corporate lobbyists seem to be more influential than ever in Washington, DC., thank goodness, the Federal and Drug Administration has nonetheless included in its nutrition education resources and materials, helpful information for consumers on this new legal requirement to show calories on menus and menu boards.
(Frank W. Barrie, 1/29/20)