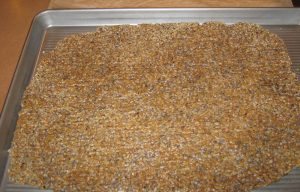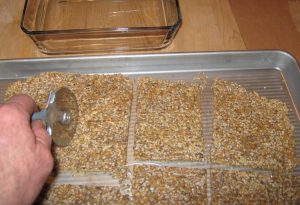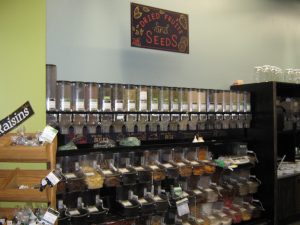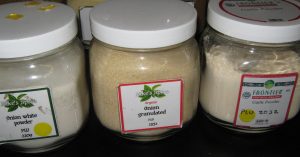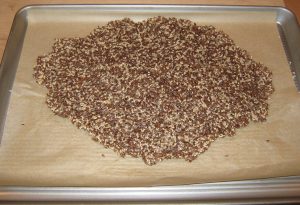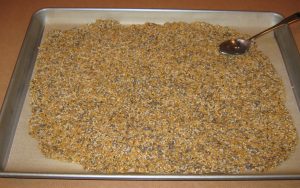 Mountain Rose Herbs is widely-known for its organic, sustainably sourced and wild harvested products, particularly its bulk organic herbs, spices and essential oils. Founded over 30 years ago, the business now has 200 employees and recently opened a brick-and-mortar store in downtown Eugene, Oregon to complement its mail order operation. It offers an impressive range of items categorized as herbs & spices; teas; aromatherapy; ingredients; health, bath & body; containers; and home goods.
Its remarkable range of products reflects the company's self-described passion for organics. In its statement of principles, it notes that organics is woven into every fiber of Mountain Rose Herbs' operation . . . necessary to realize our mission to put people, plants, and planet over profit.
A couple years ago, the company's  A Little Book Of Our Favorite Recipes was included in materials available at a conference sponsored by Food Tank, The Think Tank for Food. This little pamphlet of recipes was a keeper! It included nearly two dozen recipes ranging from body care recipes (DIY natural deodorant, etc.), herbal medicine (e.g., herbal throat spray & DIY vapor rub), aromatherapy (summer breeze aroma spray, etc.), homemade cleaning formulas (super surface spray, e.g.) and healthy eats (including a recipe for savory seed crackers).
The recipe for savory seed crackers caught my eye with the come-on of Need a healthy snack? Easy to answer: of course I do! The suggestion that the crackers could be enjoyed with hummus, guacamole, nut butter, or your favorite cheese was also appealing. AND the suggestion that These crispy crackers are delicious, easy to make, gluten-free, and vegan was a final selling point.
But it took me two attempts to figure out how to ensure that the crackers would be crispy. And in the recipe directions below, the baking time is substantially increased (from the suggested time in the original recipe) once the seed mixture is flipped over. In addition, on the second attempt at making the recipe, I took extra care to spread the mixture much more thinly to cover more of the parchment lined cookie-sheet. This also helped to ensure the crispiness of the crackers.
Savory Seed Crackers (gluten-free & vegan)
Ingredients
1 cup organic flax seeds
3 Tbsp. organic chia seeds
1/4 cup organic sesame seeds
3 Tbsp organic hemp seeds
1 tsp organic caraway seeds
1 tsp organic onion powder
1 tsp organic garlic powder
3/4 tsp fine sea salt
1/2 tsp organic ground black pepper
Pre-heat oven to 200F.
Line a cookie sheet with parchment paper. [I used If You Care parchment baking sheets which are Forest Stewardship Council (FSC) Certified  and compostable, certified unbleached totally chlorine free (TCF).]
In a large bowl, soak flax and chia seeds in 1 cup of water for 20 minutes. The seeds should absorb the water and create a gel-like consistency.
Mix in the remaining ingredients and stir well.
Spread the seed mixture evenly and thinly on the parchment lined cookie sheet.
Bake for 90 minutes.
Flip and bake for another 75 minutes (a substantial increase to the original recipe's suggested 30 minutes for side B) And on a third go-round, I might consider even a few minutes more if there is any sign at all of moisture in the mixture). The goal is for the mixture of seeds to be completely dehydrated and crisp.
Using parchment paper make it easy to flip the seed mixture to the other side (after using a spatula to ensure the mixture wasn't sticking to the parchment paper). Holding the parchment paper on either side, flipping it over was a breeze. Much simpler than my first attempt at the recipe when I tried to flip the mixture by using two spatulas, not so easy!
Voila: Delicious, crisp homemade healthy crackers (no oils, no eggs, no sweeteners).
(Frank W. Barrie, 1/6/20)