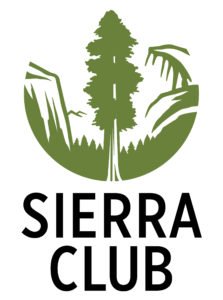 Participation in Sierra's 13th annual Cool Schools ranking was open to all four-year undergraduate colleges and universities and since last year, two-year community colleges, in the United States and Canada. Sierra received 282 complete responses from qualified colleges- a record response rate.
Colleges and universities that choose to participate in the annual Sierra rankings deserve praise for demonstrating to their students that they care about environmental sustainability and seek to meet Sierra's high standards. If your school does not participate, contact the institution's sustainability coordinator or public relations office and ask them to participate. Click here to see if your school is among the 282 participants in the 2019 cool school rankings.
Sierra magazine does not charge schools for participation in the rankings and no affiliation or relationship between a school and the Sierra Club or its employees, past or present, influence the rankings.
Sierra ranks schools on sustainability to serve as a guide for prospective and current students and alumni, as well as school administrators, so as to compare colleges' commitments to environmentalism and to spur healthy competition among schools, raise environmental standards on campus, and publicly reward the institutions that work hard to protect the planet. Sierra is the official magazine of the Sierra Club, the United States' oldest, largest and most influential grassroots environmental group.
As in past years, Sierra collaborated with the Association for the Advancement of Sustainability in Higher Education (AASHE) to gather the raw data for the rankings. The raw data is submitted by participants via AASHE's Sustainability Tracking, Assessment & Rating System (STARS). 970 institutions have registered to use the STARS reporting tool. Of these institutions 662 are AASHE members.
For the 2019 rankings, Sierra processed the STARS data through a custom-built formula that ranked the schools according to its own weighting criteria across 18 categories ranging from curriculum to water as well as the category that we spotlight, food and dining.
The colleges topping Sierra's food and dining category include institutions, large and small, in rural and urban areas, and in Canada as well as the United States. Once again Vermont's Sterling College led the Sierra ratings for this category.
Sierra in determining the order of ranking for food and dining used its custom-built formula and didn't rely solely on the AASHE scores shown below. Last year in 2018, Sierra's own scoring for food and dining was available on-line, but this year in 2019, only the ranking and not the Sierra score was available on-line. (We hope the Sierra scores for food and dining will be made available on-line in future years, and not just the order of ranking.)
| | | |
| --- | --- | --- |
| Rank | School |  AASHE Score (out of 8.00) |
| 1 | Sterling College (Craftsbury Common, VT) | 6.98 |
| 2 | Univ of Winnipeg (Winnipeg, Manitoba) | 7.12 |
| 3 | Univ of Connecticut (Storrs, CT) | 5.65 |
| 4 | American College of Greece (Paraskevi, Greece) | 5.13 |
| 5 | Antioch College (Yellow Springs, OH) | 4.98 |
| 6 | Columbia Univ (NYC, NY) | 5.00 |
| 7 | Eastern Connecticut State University (Willimantic, CT) | 4.72 |
| 8 | Northland College (Ashland, Wisc) | 4.44 |
| 9 | College of the Atlantic (Bar Harbor, ME) | 4.17 |
| 10 | Muhlenberg College (Allentown, PA) | 4.20 |
Sterling College has been ranked number 1 for food and dining for the past four years.
To determine its top ten cool schools for 2018, Sierra made adjustments to the STARS scoring in order to give much more weight in the areas of (i) energy, (ii) air and climate, and (iii) transportation because the Sierra Club believes that progress in these sectors is essential for addressing the climate crisis. It also gave more weight to public engagement efforts, out of the belief that colleges and universities have a responsibility to encourage students to be civic actors in their communities. And in the area of academics, it gave relatively greater weight to curriculum over research.
Sierra's ten greenest schools for 2019 include the University of Connecticut, which also ranked in the top ten for food and dining:
| | | |
| --- | --- | --- |
| Rank | School | Score |
| 1 | Thompson Rivers Univ (Kamloops, BC) | 88.63 |
| 2 | University of California, Irvine | 86.95 |
| 3 | SUNY College of Environmental Science & Forestry (Syracuse, NY) | 86.21 |
| 4 | Univ of New Hampshire (Durham, NH) | 84.30 |
| 5 | Univ of Connecticut (Storrs, CT) | 83.76 |
| 6 | University of California, Merced | 83.68 |
| 7 | Colby College (Waterville, Maine) | 83.62 |
| 8 | Middlebury College (Middlebury, VT) | 81.99 |
| 9 | Colorado State Univ (Fort Collins, CO) | 81.22 |
| 10 | Arizona State Univ (Tempe, AZ) | 81.04 |
(Frank W. Barrie, 9/12/19)