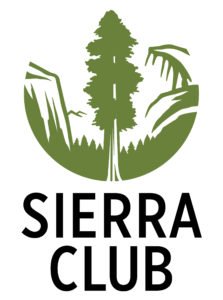 Participation in Sierra's 12th annual Cool Schools ranking was open to all four-year undergraduate colleges and universities in the United States and Canada, and for the first time, two-year community colleges were eligible to participate. Sierra received 269 complete responses from qualified colleges- a record response rate.
Sierra ranks schools on sustainability to serve as a guide for prospective and current students and alumni, as well as school administrators, so as to compare colleges' commitments to environmentalism and to spur healthy competition among schools, raise environmental standards on campus, and publicly reward the institutions that work hard to protect the planet. Sierra is the official magazine of the Sierra Club, the United States' oldest, largest and most influential grassroots environmental group.
As in past years, Sierra collaborated with the Association for the Advancement of Sustainability in Higher Education (AASHE) to gather the raw data for the rankings. The raw data is submitted by participants via AASHE's Sustainability Tracking, Assessment & Rating System (STARS).
For the 2018 rankings, Sierra processed the STARS data through a custom-built formula that ranked the schools according to its own weighting criteria across 18 categories ranging from curriculum to water as well as the category that we spotlight, food and dining.
The top ten colleges for food and dining include institutions, large and small, in rural and urban areas, and in Canada as well as the United States, were once again led by Vermont's Sterling College:
| | | |
| --- | --- | --- |
| Rank | School |  Score |
| 1 | Sterling College (Craftsbury Common, VT) | 4.11 |
| 2 | Univ of Connecticut (Storrs, CT) | 3.20 |
| 3 | American College of Greece (Athens, Greece) | 2.93 |
| 4 | Antioch College (Yellow Springs, OH) | 2.91 |
| 5 | Univ of Winnipeg (Winnipeg, Manitoba) | 2.65 |
| 6 | Denison Univ (Granville, OH) | 2.60 |
| 7 | Northland College (Ashland, Wisc) | 2.57 |
| 8 | College of the Atlantic (Bar Harbor, ME) | 2.50 |
| 9 | Columbia Univ (NYC, NY) | 2.43 |
| 10 | Colgate Univ (Hamilton, NY) | 2.40 |
Sterling College has been ranked number 1 for food and dining for the past three years.
To determine its top ten cool schools for 2018, Sierra made adjustments to the STARS scoring in order to give much more weight in the areas of (i) energy, (ii) air and climate, and (iii) transportation because the Sierra Club believes that progress in these sectors is essential for addressing the climate crisis. It also gave more weight to public engagement efforts, out of the belief that colleges and universities have a responsibility to encourage students to be civic actors in their communities. And in the area of academics, it gave relatively greater weight to curriculum over research.
Sierra's ten greenest schools for 2018 include the University of Connecticut, which also ranked in the top ten for food and dining:
Rank
School
Score
1-tie
Green Mountain College, (Poultney, VT)
University of California, Irvine
86.95
2
Univ of New Hampshire (Durham, NH)
84.30
3
Univ of Connecticut (Storrs, CT)
81.76
4
Colorado State Univ (Fort Collins, CO)
81.22
5
Arizona State Univ (Tempe, AZ)
81.04
6
Dickinson College (Carlisle, PA)
80.67
7
Univ of Massachusetts Amherst
79.07
8
Seattle Univ (Seattle, WA)
78.41
9
California State Univ, Chico
78.00
10
Middlebury College (Middlebury, VT)
76.99
(Frank W. Barrie, 9/20/18)