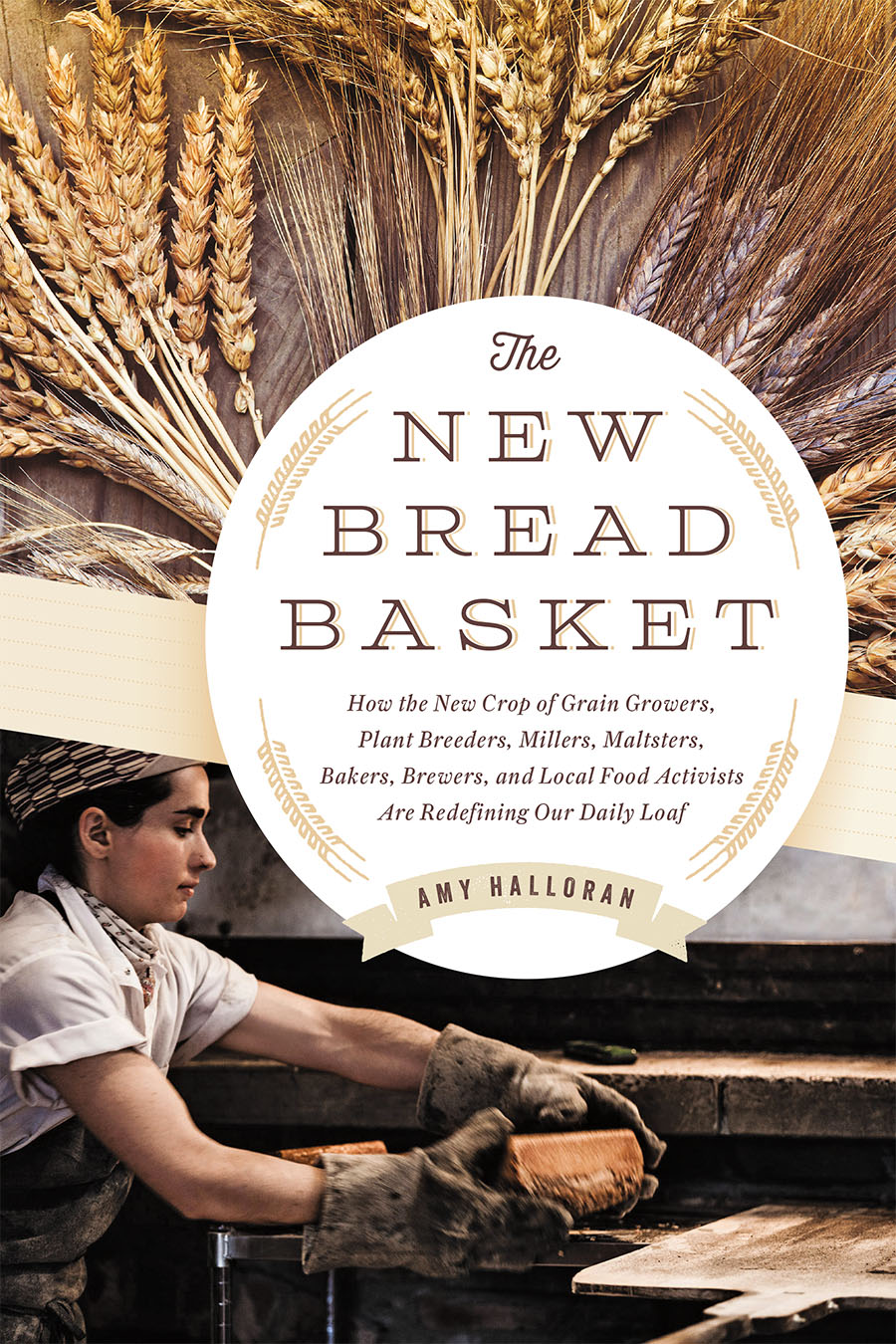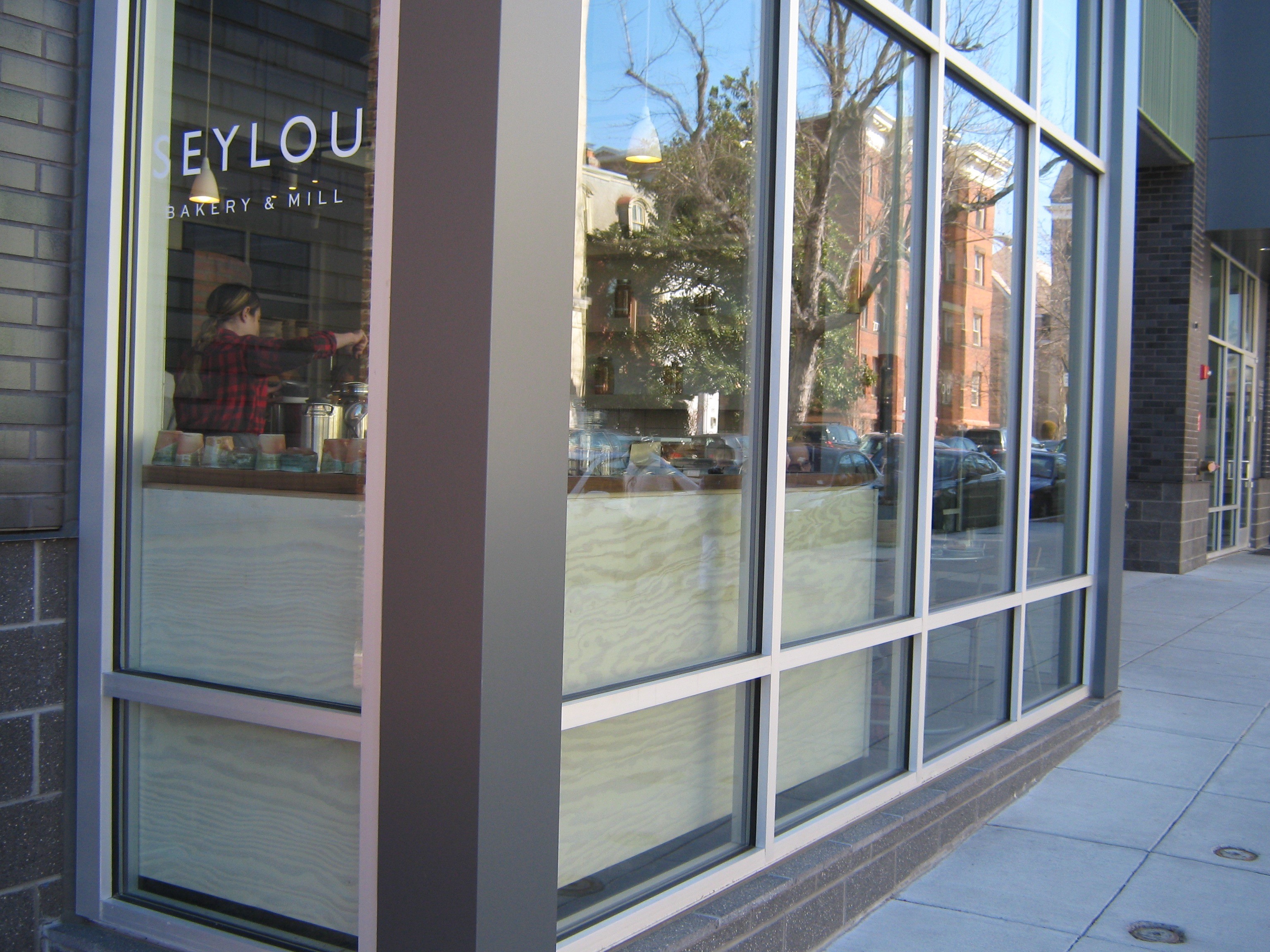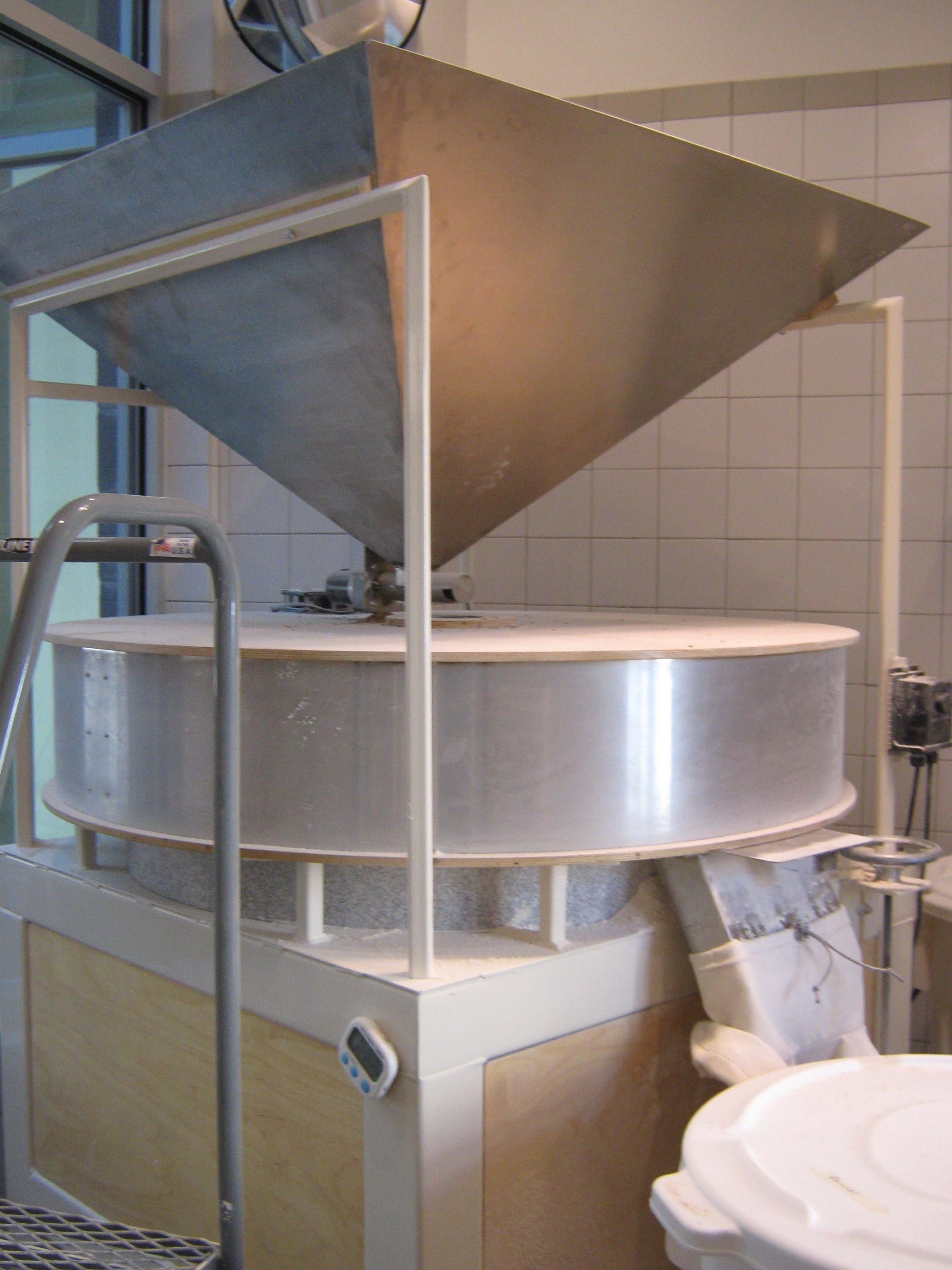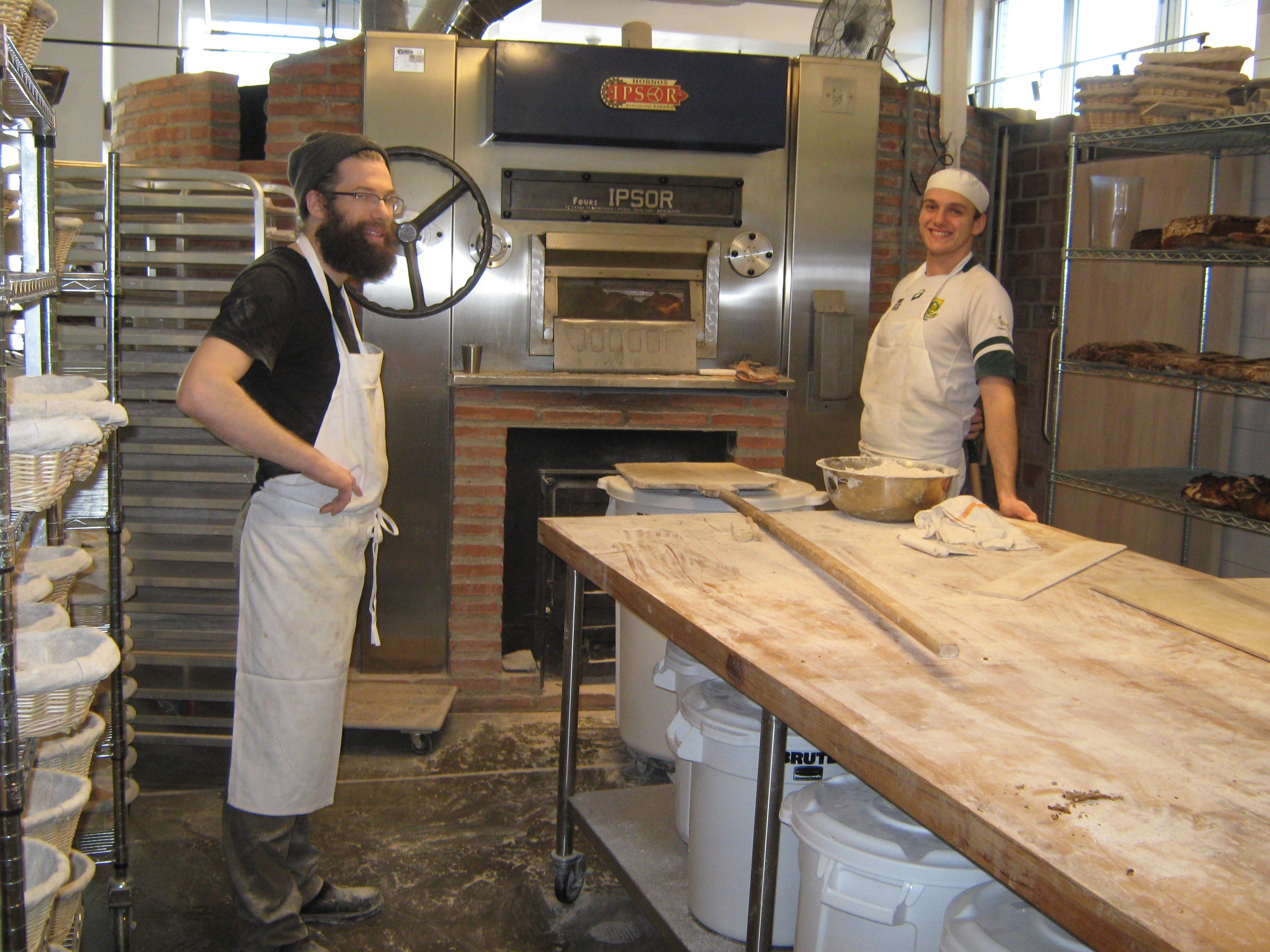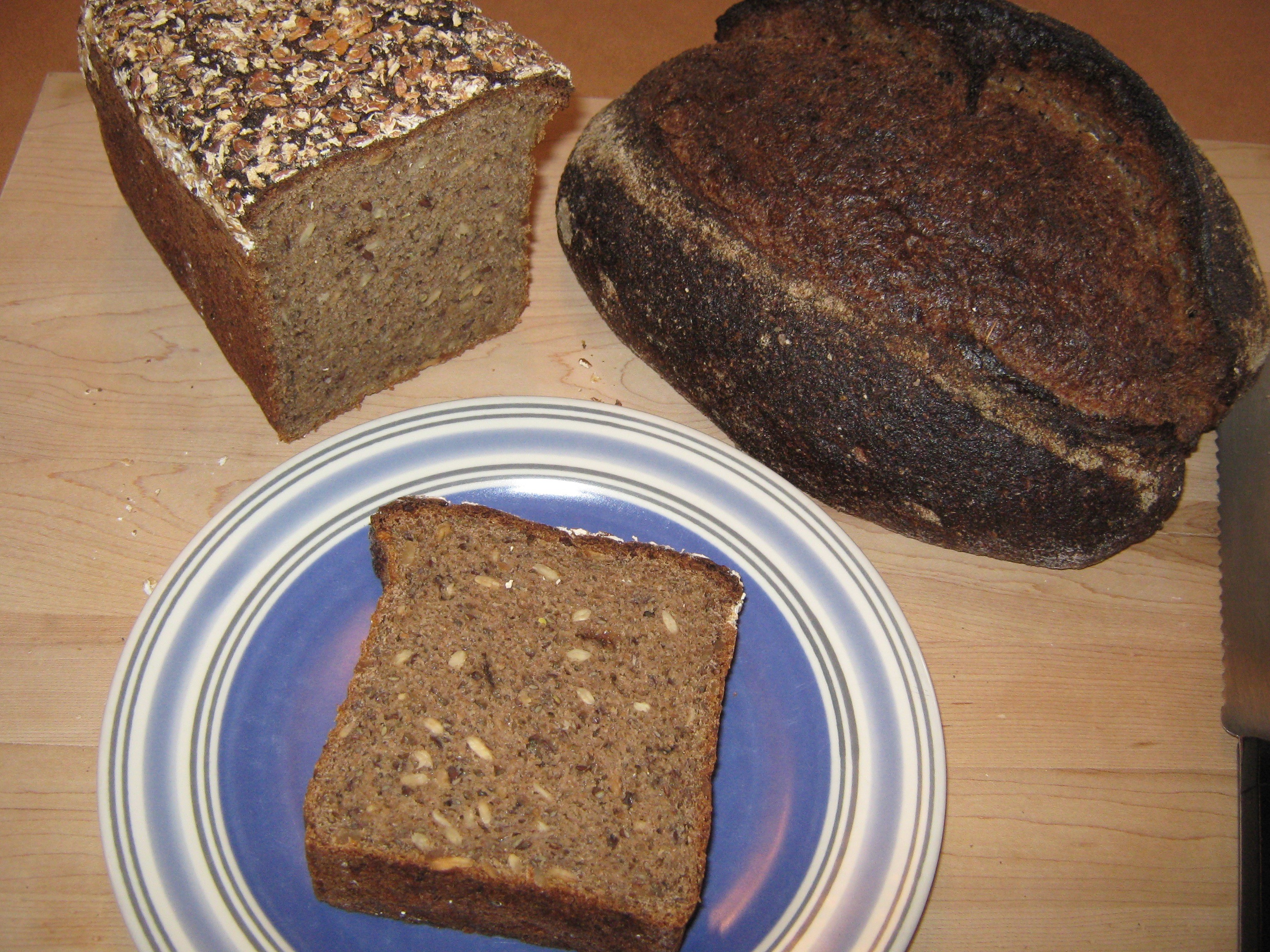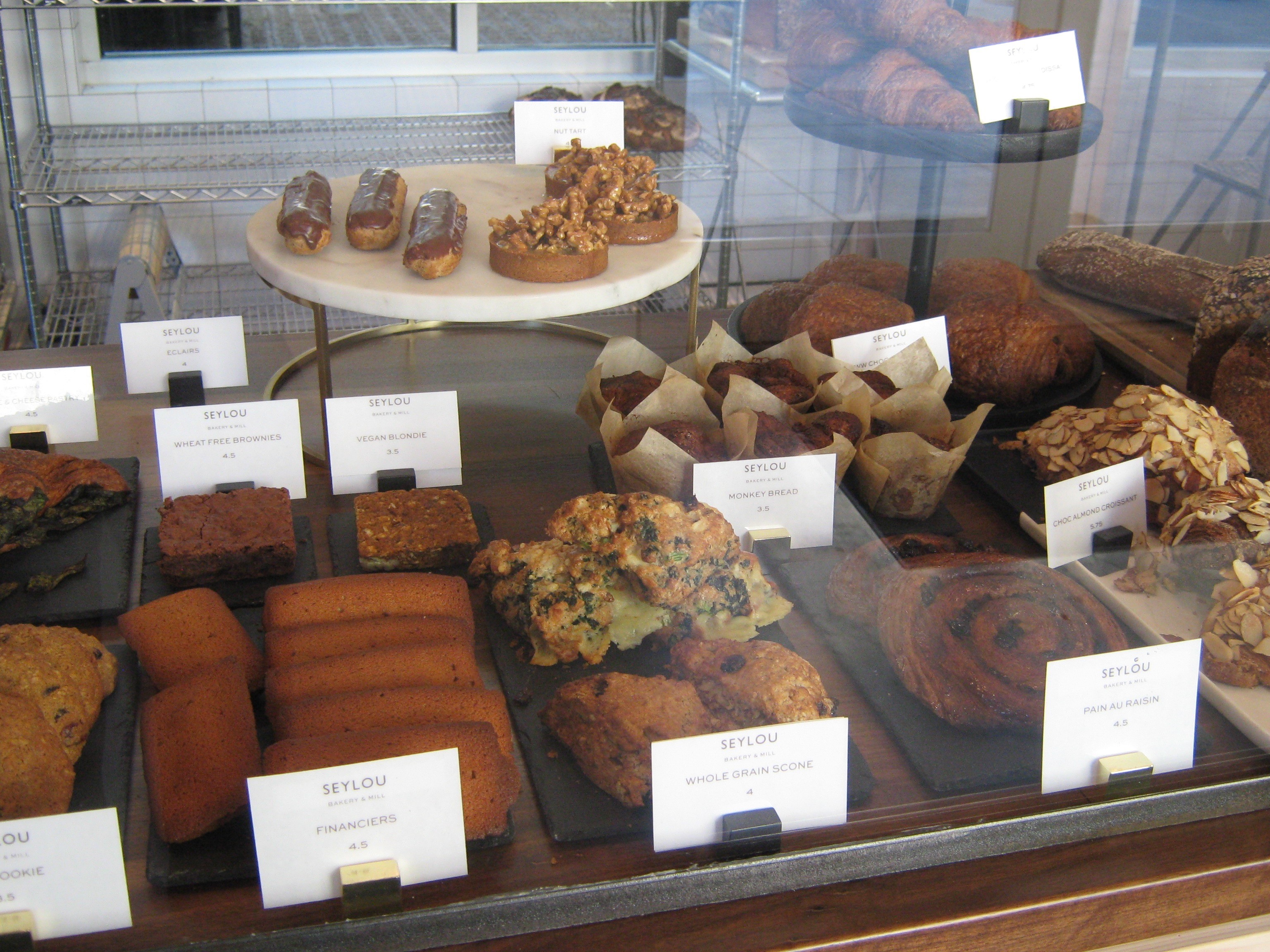 I can remember the moment a fresh local ingredient changed my life as an omnivorous human, capable of eating all kinds of foods indiscriminately. It was an apple, sampled from the tree during an excursion to Indian Ladder Farms in Altamont, near Albany in upstate New York. Besides being crisp and juicy, the apple's flavor exploded and then lingered on my tongue, like nothing I had ever experienced. It led me on a path to eating almost exclusively from farm stands, farmers markets, and CSAs: fresh and local became a guidepost.
Amy Halloran's aha moment was an oatmeal ganache cookie bar made from oats and wheat grown near where she lived in upstate New York's Rensselaer County. She set out to find the source of the flavor and fresh grainy taste. The New Bread Basket, How the New Crop of Grain Growers, Plant Breeders, Millers, Maltsters, Bakers, Brewers, and Local Food Activists Are Redefining Our Daily Loaf (Chelsea Green Publishing, White River Junction, Vermont, 2015) is the outcome of her quest to investigate the regional grain revival happening in New York State and New England.
An excellent storyteller, Halloran explains how wheat became a commodity in the nineteenth century and how bakers and eaters lost access to, and interest in, locally grown grains. She then introduces us to a lively cast of bakers, farmers, millers, researchers, and community activists who are working together to re-localize food production, revive local economies, and in the process recapture the social meanings of wheat. For, despite what we experience in our commodity culture, wheat is an inherently social food. To make bread with local grains, a baker needs a miller and a farmer. Brewers need maltsters. And farmers need customers in order to make the investments required to test and grow new types of grains.
Early on in the book, Halloran introduces us to June Russell, who is a farm inspector for the New York City Greenmarket (which operates 50+ Greenmarkets including its flagship Union Square Greenmarket and 15 Youthmarkets in the great metropolis). Russell worked with the Greenmarket's Regional Grains project. Once the producer-only markets decided to require bakers to use local grains, the task fell to June to shore up the supply. She traveled widely in New York State and became a kind of matchmaker – connecting aspiring millers with grain growers and introducing them to NYC chefs through the New York City Greenmarket.
Halloran introduces us to other change-makers, such as plant scientist Julie Dawson, who went to France as a postdoctoral researcher at INRA (French National Institute for Agricultural Research) where she studied the on-farm conservation of landraces and historic varieties in order to protect and expand genetic diversity and resilience and helped to create a participatory plant breeding program led by an association of organic farmers. Then as a postdoc at Cornell University, her focus was on research and agricultural extension, related to value-added grains (emmer, einkorn, spelt and bread wheat) for organic farmers. (Dawson is now on the faculty of the Horticulture Department at the University of Wisconsin-Madison, where she specializes in peri-urban agriculture with a focus on the needs of Wisconsin's small, diversified, direct to market farms.)
We also meet bakers like Peter Endriss of the Brooklyn bakery, Runner & Stone, whose bread has enthused food critics. He has managed to adapt local grains to commercial scale baking and still make a profit. One of his sources is Farmer Ground Flour near Ithaca in upstate New York's Tompkins County. (After much trial, error, and innovation, Farmer Ground Flour has put together a successful farming/milling/baking operation with wholesale customers throughout the northeast.)
These days you can't have a movement without a conference and Halloran writes about the Kneading Conference, developed by the Maine Grain Alliance, in Skowhegan, Maine, whose mission is to preserve and promote grain tradition, from earth to table. Each July professional bakers, millers, masonry oven builders, and bread enthusiasts come together for three days of classes, tastings, and demonstrations. While the conference is a pivotal experience for many in the artisan bread community, it has also become an important source of pride for a community reeling from factory closings and economic malaise. In 2012, Somerset Grist Mill was opened by the Maine Grain Alliance in what had been the town jail. The mill is purpose-built for local stone-ground whole wheat flour and was developed because the organizers of the conference realized that without a processing facility, local flour would remain just a theory. They visited millers they knew, hoping that one would want to open up a second location, but eventually they decided to start their own. Maine Grain's website shows fifteen locally produced grains for sale, including heritage wheat, rolled oats, stone ground rye, and cornmeal.
There is much to like in The New Bread Basket. Bakers will appreciate the abundance of new sources of flour and other grains along with useful information for using them. Aspiring millers will find sources for mill stones and a community of creative, intrepid entrepreneurs ready to share their knowledge. There's also an interesting chapter on brewing and how that parallels bread making in the quest to rebuild an atrophied infrastructure to take advantage of the thirst for local brews.
Halloran features extensive interviews in the northeast but also visits California, Oregon, Washington, North Carolina, and Canada. What impressed me the most, however, was how her stories showcased the power of the local food movement to build community. While Halloran's book can help us understand the roots and flowering of the local grains movement, it can also be read as a handbook for community organizing. The world is a better place for the people profiled here and their stories will inspire future activists and entrepreneurs to collaborate in making the world a tastier place.
(Laura Shore, 8/12/17)
[Editor's note (FWB): Our directory of craft bakeries now includes 80 praiseworthy bakeries, offering baked goods and naturally leavened breads, made from scratch and hand-crafted, with the mindful sourcing of ingredients often including local grains and fruit (with 74 bakeries in the United States from Alaska to Wyoming, five in Canada and one in England). We ask our readers, to send us information on any other bakeries which they believe should be included in this popular guide to superior bread.]