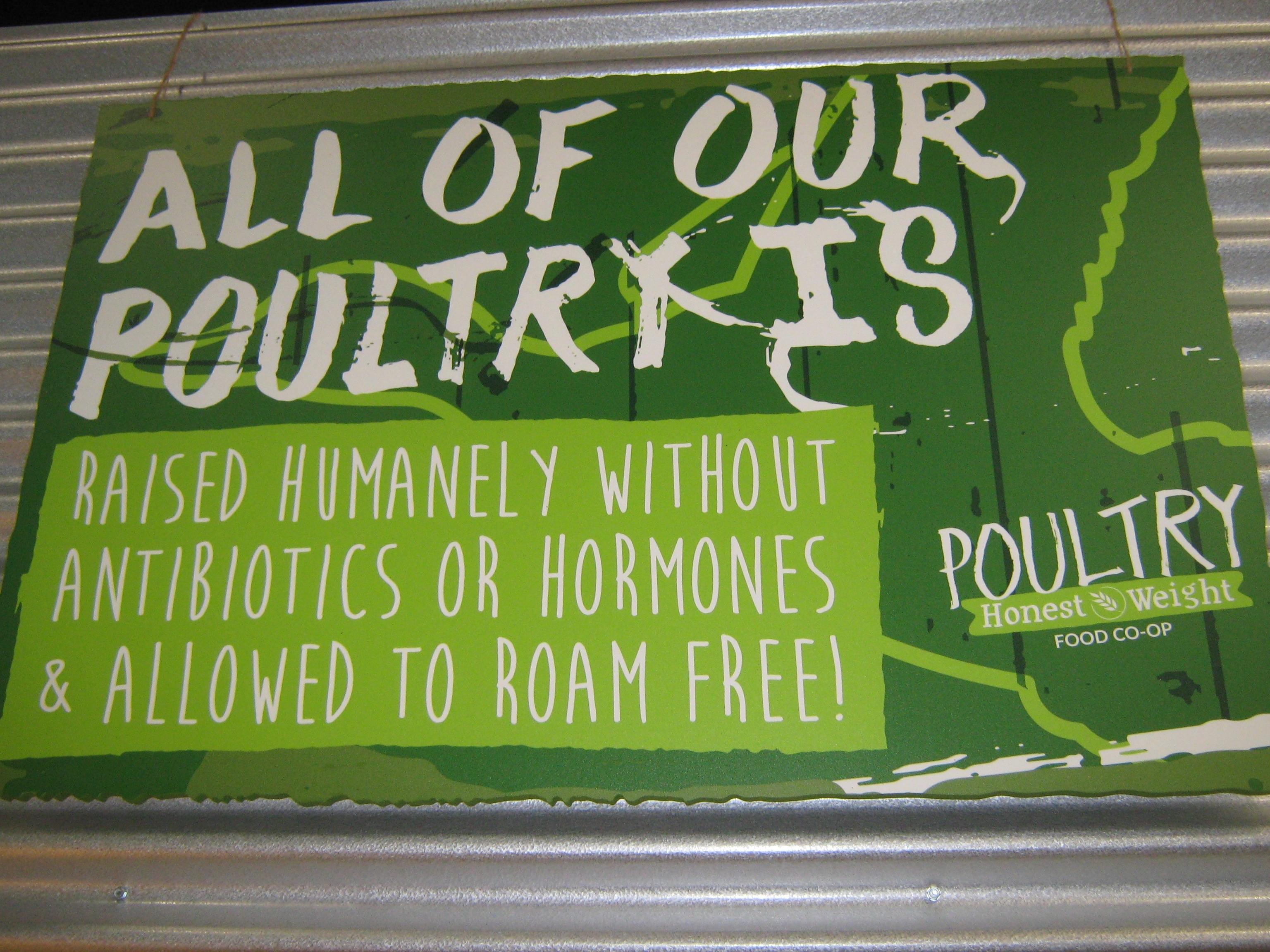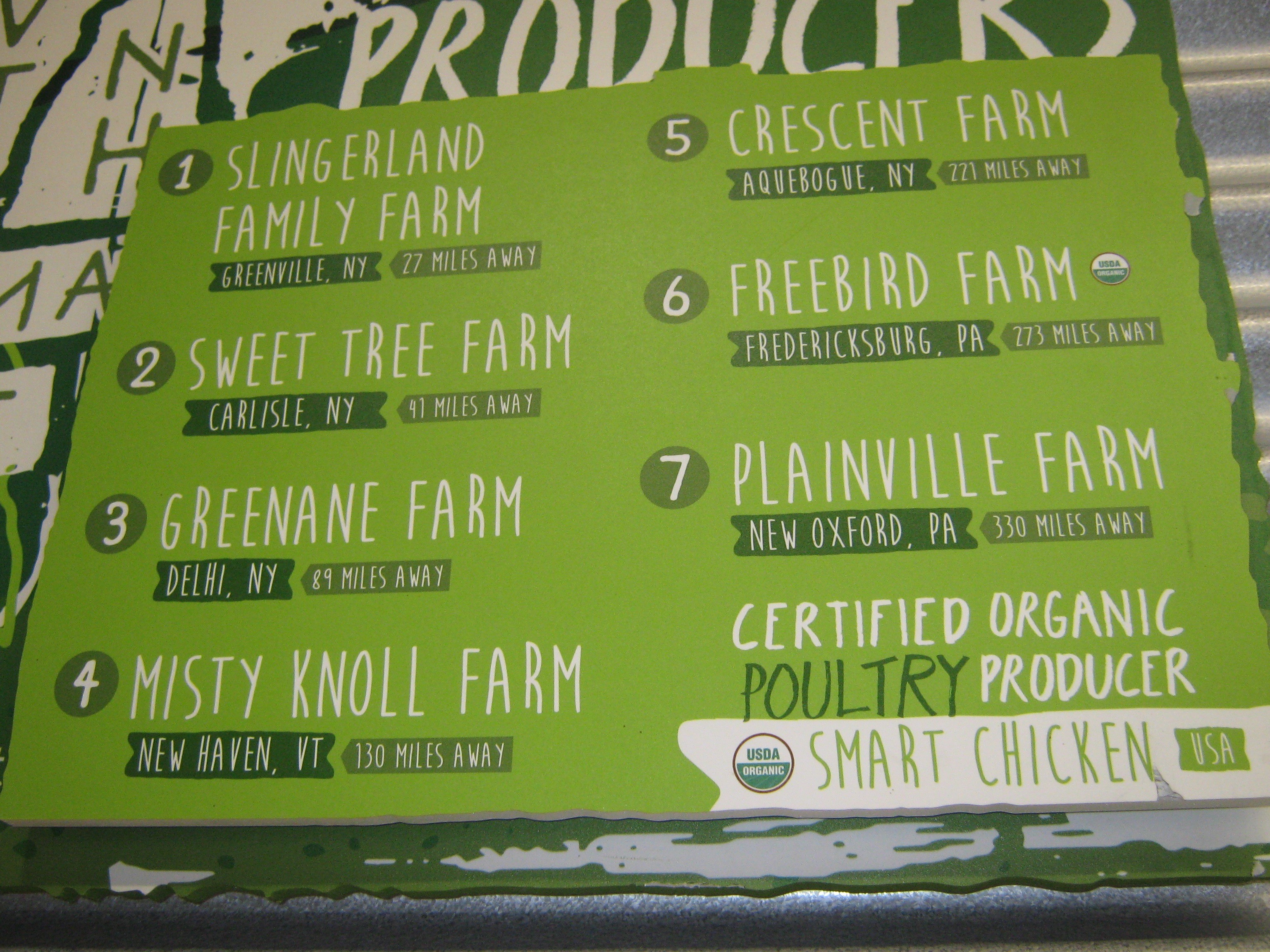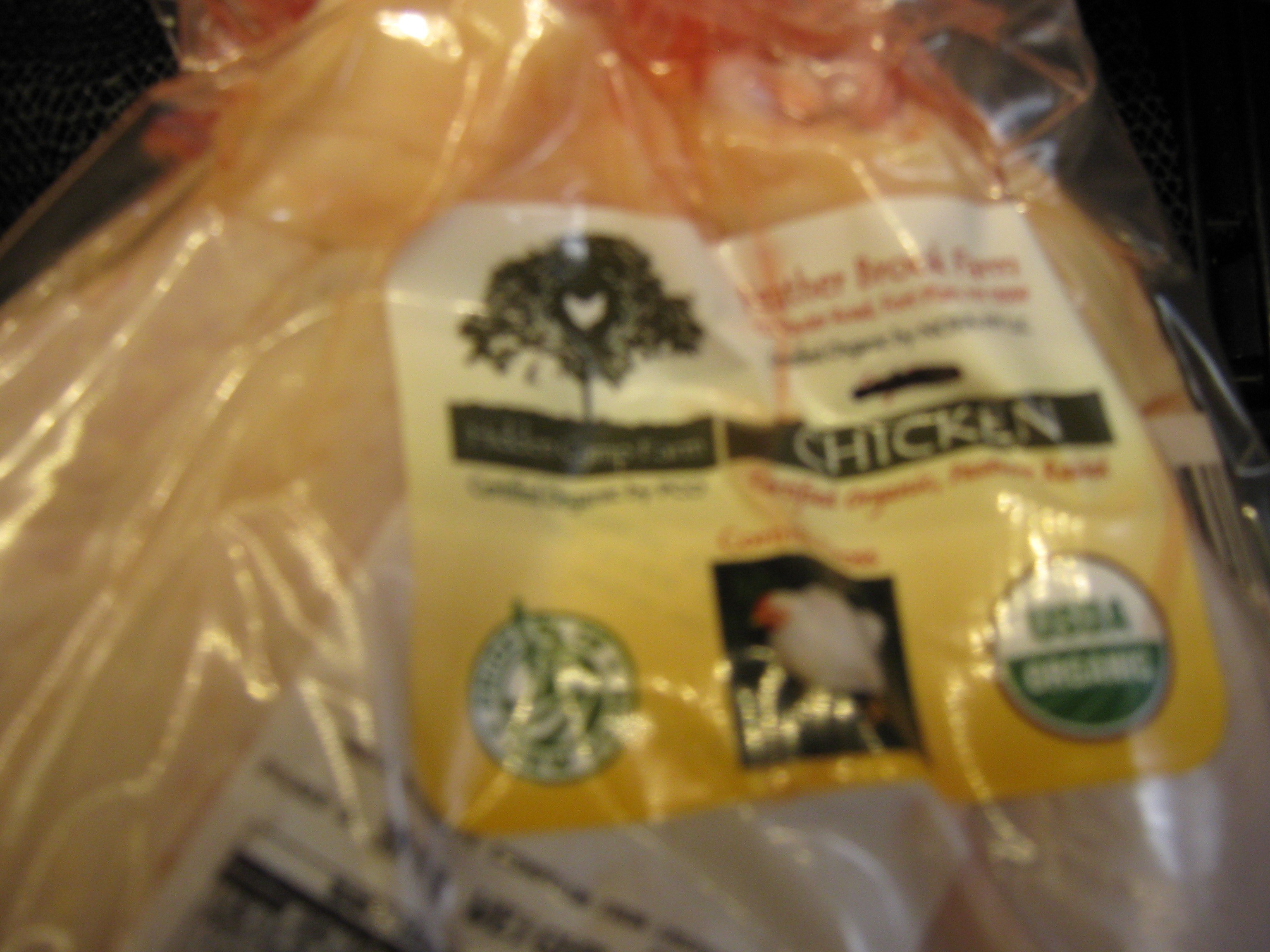 We have long admired and supported the Cornucopia Institute, which advocates for sustainable and organic agriculture. The non-profit organization's research and investigations on agricultural and food issues provides needed information and guidance to family farmers, consumers and other stakeholders in the good food movement. Backing ecologically produced local, organic and authentic food, the Cornucopia Institute has demonstrated a doggedness in its support for family-scale farming.
Last week we posted a recipe for Spinach and Smoked Chicken Gratin from Tracey Medeiros's new cookbook,  The Vermont Non-GMO Cookbook, 125 Organic and Farm-to-Fork Recipes from the Green Mountain State (Skyhorse Publishing, New York, NY 2017). The various ingredients, purchased at the Honest Weight Food Co-op in Albany, New York to prepare the tasty dish, were carefully noted including the two Smart Chicken organic chicken breasts.
Coincidentally, a day or two after posting the recipe, we received a press release from the Cornucopia Institute concerning widespread fraudulent activity on factory farms producing organic meat, milk and eggs in 14 different facilities, including Smart Chicken in Tecumseh, Nebraska.
Noting that one picture is worth a thousand words, the Cornucopia Institute also shared a photo gallery of aerial flyovers of Smart Chicken's facility in Nebraska. And it included a link to its formal complaint against the Certifier who approved the Smart Chicken factory farm operation (consisting of 40 broiler houses with its half million birds) as meeting organic standards. In this instance, the Iowa Department of Agriculture served as the Certifier of Smart Chicken's status as an organic producer.
This timely information from Cornucopia prompted a follow-up visit to the meat department at the Honest Weight Food Co-op to determine what other organic chicken might have been available for purchase instead of Smart Chicken's factory farm chicken. A sign in the meat department noted that All of our poultry is raised humanely, without antibiotics or hormones and allowed to roam freely (emphasis added), reassuring if accurate.
In addition to the Smart Chicken skinless chicken breasts (a pricey $12.99 per pound) in the refrigerator case, other possible options were Misty Knoll Farms chicken breasts with skin ($9.99 per pound), and Freebird skinless chicken breasts (at the least expensive $6.99 per pound). Based on price per pound, the Freebird brand chicken was the cheapest.
Given the Cornucopia Institute's investigation, it makes good sense for the consumer to choose the Freebird brand instead of the Smart Chicken and save on the significant $6.00 per pound pricing differential while doing so! Another option, more appealing to this good food movement advocate, was the whole bird ($5.29 per pound) from the family-scale farm, Feather Brook Farm in Fort Plain (Montgomery County, NY). However, Feather Brook Farm has no presence on the internet to confirm its agricultural practices. Nonetheless, why not consider purchasing a whole bird raised by a small family farm you know and trust? In a few minutes time, the bird's breasts could be separated for use in the tasty Smoked Chicken Gratin recipe. And the consumer could also cook up a delicious chicken soup with the rest of the bird! Why not slow down a tad, and enjoy better food while supporting, in Cornucopia Institute's terminology, the authentic good food movement.
In season, this shareholder in a CSA (Community Supported Agriculture) farm is able to purchase pastured chicken from the family-scale Roxbury Farm in Kinderhook (Columbia County, NY). And another alternative is to use Eatwild's  directory of more than 1400 pasture based farms in the United States and Canada (producing products including chicken, turkey, beef, pork & lamb) and which raise their livestock on pasture from birth to market and actively promote the welfare of their animals and the health of their land.
Appreciation to the Cornucopia Institute for prompting this re-examining of the way to know where your chicken comes from. Consumers, concerned about supporting the good food movement and family-scale farms, should be aware that the USDA certified organic label is often insufficient for meeting that personal value.
(Frank W. Barrie, 1/9/17)