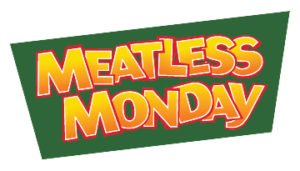 We've long admired Michael Pollan's Food Rules and its central message: Eat Food, Mostly Plants, Not Too Much, and a Meatless Monday is a simple step to take to follow Pollan's advice. Prior to the start of COP23, the gathering of 23 countries for the United Nations' annual Climate Change Conference, Paul McCartney, a long time vegetarian, along with his daughters, and Woody Harrelson, have summed up convincingly the reasons to support Meatless Monday in a short video that, in less than five minutes, notes the negative impact industrial animal agriculture has on the environment.
The facts are stunning. One-third of the land on earth is used for livestock production. Ninety-five percent of all soy and one-third of all cereal crops are turned into feed for farm animals. Thirty bathtubs full of water are needed to produce one beef burger. Every day, substantial swaths of rain forest are cut down to create room for grazing cattle.
And this website's mission statement, citing Jonathan Safran Foer and his powerful and personal story on becoming an "engaged vegetarian," Eating Animals (New York, Little Brown and Co., 2009), specifies additional reasons to support a Meatless Monday (especially in the United States): (1) antibiotic overuse in raising 450 billion land animals each year, (2) the sewerage produced by farmed animals in the United States which is "30 times as much waste as the human population- roughly 87,000 pounds of shit per second," and (3) the "profoundly cruel systems" which produce meat as a product.
Slow Food USA, noting that food is a solution to climate change, to encourage reducing meat consumption, has teamed up with Meatless Monday to invite chefs to create signature plant-based dishes. Its Cook Up a Better Future map on its website shows participating chefs and restaurants nationwide. These dishes feature Sea Island white flint corn grits, an Ark of Taste ingredient provided by South Carolina's Anson Mills, one of the praiseworthy growers/millers of organic and artisinal grains and flours (not part of the commodity grain trade), included in our Flours/Grain directory (now with listings of thirty growers/millers in the U.S. and Canada).
Meatless Monday was founded in 2003 by Sid Lerner in association with the Johns Hopkins Bloomberg School of Public Health. In May, 2009, Ghent, Belgium, became the first non-U.S. city to go meatless. In the U.S., Indianapolis recently passed a resolution in support of Meatless Monday, joining Sacramento, Pittsburgh, San Diego, San Jose, among other U.S. cities. The movement is now active in 44 countries and continues to grow, with different nations finding innovative ways to make meatless and vegetarian dishes part of their everyday culture, customs and cuisine.
(Frank W. Barrie, 11/10/17)