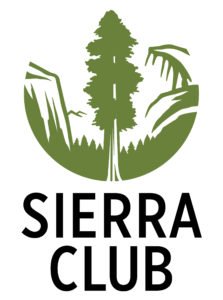 Two schools, Vermont's Sterling College and the University of Winnipeg tied for #1 in scoring 44.00 out of a possible score of 51.00 in Sierra Magazine's Cool Schools 2017 ranking in the food category to lead the list of 227 four-year, degree-granting undergraduate colleges and universities in North America which participated. All deserve praise for taking part in the annual survey by the magazine of the Sierra Club of what college students and administrators are doing to promote sustainability on their campuses.
The top ten colleges for food include institutions, large and small, in rural and urban areas, and this year in Canada as well as the United States:
| | | |
| --- | --- | --- |
| Rank | School | 51 (Possible Score) |
| 1-tie | Sterling College (Craftsbury Common, VT) | 44.00 |
| 1-tie | Univ of Winnipeg (Winnipeg, Manitoba) | 44.00 |
| 3 | Wilfrid Laurier U (Waterloo, Ontario) | 43.00 |
| 4 | California State U (Fullerton, CA) | 42.00 |
| 5 | Columbia U (NYC, NY) | 41.97 |
| 6 | Univ of San Diego (San Diego, CA) | 41.20 |
| 7 | Villanova (Villanova, PA) | 40.61 |
| 8 | Carnegie Mellon (Pittsburgh, PA) | 40.40 |
| 9 | Chatham University (Pittsburgh, PA) | 40.31 |
| 10 | Guilford College (Greensboro, NC) | 39.40 |

Sierra's "Cool Schools Scoring Key 2017" includes  62 thoughtful and detailed criteria underlying the "scoring basis" and the number of specific points obtainable for each criteria. The possible score of 51 in the food category was based on these criteria: (1) 30 points, food and beverage purchasing policies, with institutions earning 1/3 of available points (10 points) by calculating the percentage of food expenditures that are local and community-based, or are third-party-certified responsible (certified organic, fair trade, etc.) and they also "earn a portion of the remaining 2/3 [20 points] based on that percentage;" (2) 7 points, pre consumer food waste composting; (3) 7 points, post consumer food waste composting; and (4) 7 points, vegan options. Ten points were allocable to organic garden, with institutions earning "all available points for having one or more programs that allow students to gain experience in organic agriculture and sustainable food systems." However, these points were for a criteria included in the "full ranking" noted below and apparently not explicitly considered in ranking schools in the food category, although there is discretion in the scoring in the "food and beverage purchasing policies" criteria noted above.  Perhaps in determining 20 of those allocable 30 points, food sourced at a school café from a farm or garden on campus resulted in some extra points when such discretion was exercised.
The "Full Ranking" in determining "America's Greenest Universities" was based on all the criteria with a potential score of 1000. Some of the criteria with the most potential points were energy consumption in buildings, 50 points; support for clean and renewable energy, 45 points; water consumption, 30 points, and storm water management, 30 points.
Sierra also asks schools to detail what, if any, moves they have made to divest their endowments from fossil fuel companies. (Schools that did not complete the fossil fuel divestment question were still eligible to participate.) Institutions earned 10 points for submitting a response on this issue, plus 25 points if the institution had divested from coal-mining corporations, or plus 30 points, if divested from coal-mining corporations and coal dependent utilities, or plus 30 points if divested from coal-mining and tar-sands-mining corporations, or plus 50 points if divested from all fossil fuels.
The ten greenest schools include a diverse array of schools: large public universities, a specialized college within the State University of New York system, and private schools. Two schools, Sterling College and University of San Diego were each ranked in the top ten in both the food category, detailed above and the full ranking based on all criteria, noted below:
| | | |
| --- | --- | --- |
| Rank | School | 1000 (Possible Score) |
| 1 | College of the Atlantic (Bar Harbor, ME) | 779.58 |
| 2 | Green Mountain College (Poultney, VT) | 745.80 |
| 3 | Sterling College (Craftsbury Common, VT) | 739.98 |
| 4 | SUNY College of Environmental Science & Forestry (Syracuse, NY) | 724.85 |
| 5 | Lewis & Clark College (Portland, OR) | 724.53 |
| 6 | Loyola Marymount U (Los Angeles, CA) | 720.05 |
| 7 | Arizona State University (Tempe, AZ) | 715.28 |
| 8 | Univ of  California, Irvine (Irvine, CA) | 714.66 |
| 9 | Colby College (Waterville, Maine) | 711.69 |
| 10 | University of San Diego (San Diego, CA) | 702.05 |

For the 2017 rankings, Sierra timely received a record 227 complete responses from qualified colleges and universities, which do not have to pay to participate. (The United States has more than 2,000 four-year colleges and universities, and Canada has 98 degree-granting universities. Colleges in Canada are typically not degree granting institutions according to a relevant Wikipedia page.) Sierra ranks schools on greenness with the "hope" that its annual ranking will "act as a guide for prospective students who want to compare colleges based on the schools' commitment to environmentalism."  Further, Sierra contends that its ranking "also serves to spur productive competition between colleges, raise eco-standards on campus and publicly reward the institutions that work hard to protect the planet."
This year's deadline for submitting information was March 3, 2017, with any information submitted between March 23, 2016 and March 3, 2017 eligible for scoring.
Sierra collaborates with the Association for the Advancement of Sustainability in Higher Education to gather the raw data for its rankings. The association has created what it calls its STARS Reporting Tool to give colleges and universities a method for tracking and assessing their sustainability programs. Latest reports from colleges and universities are available on-line from the association. (847 institutions have registered to use the STARS Reporting Tool.)
All of the colleges and universities that choose to participate in the annual Sierra rankings deserve praise for demonstrating to their students that they care about environmental sustainability and seek to meet the high standards established in Sierra's detailed and demanding survey. If your school has opted out of participating or has never participated, students, alum and concerned citizens should contact the institution's sustainability coordinator or public relations office and ask them to participate. Click here to see if your college and university is among the schools participating.
This reporter is proud to say that the Sierra cool schools score of his alma mater, Colgate University in Hamilton, NY, in 2017 was 683.27 (an 18 point leap from 2016) and resulted in Colgate's ranking 15th in Sierra's full ranking. It is one of the 20 institutions which earned special recognition in Sierra's top 20 write-ups, which specifies the steps taken by these schools to become models for environmental sustainability. Awesome.
(Frank W. Barrie, 9/1/17)
[Editor's Note (FWB): Although College of the Atlantic in Bar Harbor, Maine was properly noted as scoring #1 in Sierra's full ranking for green schools, we erred in noting that it ranked on top in the category of food in our original post which has been corrected. Apologies. The post has also been corrected to add Guilford College in the food rankings at number 10 and the other schools have each moved up a notch so that the #1 ranked schools for food are two that tied with a score of 44.00: Sterling College and University of Winnipeg. We regret our error.]