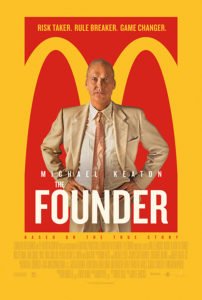 We have sung the praises of the Slow Food movement founded by Carlo Petrini in 1989 as an outgrowth of his campaign against the McDonald's fast food chain opening near the Spanish Steps in Rome. This global, grassroots organization's mission is to prevent the disappearance of local food cultures and traditions, counteract the rise of fast life and combat people's dwindling interest in the food they eat, where it comes from and how our food choices affect the world around us.
Slow Food's name has more than a hint of irony since its organizational roots were in opposition to the best known fast food restaurant putting down a presence in Italy. "Living an unhurried life, beginning at the table," the Slow Food movement chose to use the snail as a symbol reflecting the value placed on moving slowly and calmly eating one's way through life. Petrini's Terra Madre, Forging a New Global Network of Sustainable Food Communities, reviewed earlier on this website, is a book worth savoring.
And McDonald's has stayed on our radar screen. Recently, we took note of an editorial in the New York Times, At McDonald's, Fat Profits but Lean Wages  (4/28/16), which noted that "An estimated $1.2 billion a year in taxpayer dollars goes toward public aid to help people who work at McDonald's." This public aid occurs while "McDonald's is under fire in Europe for shifting profits to Luxembourg in ways that allow the company to avoid tax in Europe and in the United States." For shame.
Very understandable then, as soon as a local movie theater featured a showing of The Founder starring Michael Keaton, which promised to tell the story of how The McDonald's Corporation came to be a dominating economic force in the world of fast food in an entertaining way, this writer was almost first in line. And in a mesmerizing performance, Keaton, who stars as Ray Kroc, delivers the goods in creating a Trump-like character driven by relentless ambition and the pursuit of personal riches.
Kroc as portrayed by Keaton is the opposite of a man moving slowly and calmly through life. Rather, in his unquenchable quest for the American dream of material wealth, he relentlessly pursues his dream to "franchise" the fast-service, limited menu, disposable packaging of the one McDonald's in existence in the early 1950s: a take-out restaurant in southern California's San Bernardino, well-run with consideration of the quality of its food, community values, and the cleanliness of  its operation by two low-key, conservative brothers, Dick and Maurice McDonald. In fact, the brothers had tried to expand to multiple locations but decided they could not maintain their standards.
As a salesman of milkshake makers, the film first depicts Ray Kroc as Willie Lomanesque, weathering repeated rejections of his sales pitches until he hits success with an order for a large number of the machines from the McDonald brothers. The film then becomes a Horatio Alger tale with the audience rooting for Kroc's success until it becomes much darker. When Kroc realizes that the cost of running the rapidly expanding chain of fast food McDonald franchises are not resulting in any substantial profits, honorable business practices fall to the wayside and the dollars begin to roll in for Kroc.
Kroc's personal life becomes complicated too. Laura Dern as Ray Kroc's wife, Ethel, is a disgruntled American housewife concerned about keeping up with the Joneses and country club life in the pre-feminist times of the 1950s/early 1960s and she cannot compete with the magnetic Joan Smith (played by Linda Cardellini who lights up the screen with her beauty), the wife of one of the first franchisees lined up by Kroc as a McDonald's franchisee in Minneapolis. The film includes a beautiful love-at-first-sight moment worthy of the popular film musical, La La Land (and unlikely for this dark tale), when a smitten Ray Kroc accompanies Joan in a piano playing and vocal performance of the classic Pennies From Heaven, the old Bing Crosby song from the Depression era.
Of special note is actor Nick Offerman, who as Dick McDonald, provides a moral contrast to the conniving Ray Kroc. Kroc wants to decrease food costs by substituting cheaper powder milk, artificially flavored and thickened, for ice-cream used by the McDonald brothers in making milkshakes. Principled and soft-spoken, Dick McDonald (well-acted by Offerman with an Obama-like calmness) notes his disgust at this change in ingredients. The narrative arc of his personal story (and of his brother Maurice, well-played by actor John Carroll Lynch) contrasts artfully with that of Ray Kroc's.
A biopic worth seeing, The Founder in just under two hours, covers a lot of territory. Might the story have been better told as an HBO or Netflix series or even as a documentary? Perhaps, but it's still thumbs way up, and quite an accomplishment. Go see it. [Link to trailers of the film]
(Frank W. Barrie, 1/30/17)