Heavy rain pelted the window pane behind us, but inside Thistle it was warm and cozy. Outside, a blustery late winter downpour drenched downtown McMinnville. Tucked just off the small city's famous 3rd Street, this farm-to-table dining destination attracts locals and tourists alike who appreciate its impressive dedication to local farms. With a menu that changes every week, there's always something new to enjoy.
On its website, the restaurant, which serves only dinner, emphasizes that its goal is "to create a true Oregon dining experience and showcase the region's bounty." Moreover, it also notes that "We have a hand in all aspects of the farming process, from choosing the heirloom seeds for the upcoming seasons to inspiring our farmers to raise heritage breed animals." Wow. Kudos for a restaurant that believes that "becoming closer to our food source is an imperative part of developing sustainable agriculture."
And Thistle's cocktails aren't too shabby, either. There are also many local beer and cider options include Heater Allen's pilsner (currently tied as the #1 Pilsener in the world on RateBeer.com),  and Wandering Aengus's Bloom cider. Many Willamette Valley (home to more than 500 wineries) wines are also included on the restaurant's impressive wine list.
A small venue comprised of three conjoined rooms, Thistle is the perfect spot for date night. Warm lighting, candles on the tables, and a quaint country-vintage aesthetic all combine to create an atmosphere of calm, whimsy, and romance.
Our server, who also hosted the 24-table dining room, was genuinely informative, giving us ample time to choose our courses. The menu may be short, but the options all vied for our attention. Pumpkin gnocchi or truffled pork? Rabbit rillettes or pork liver parfait?
Our attentive server easily helped us choose a few appetizers that didn't disappoint. We began with bread and fat, a simple dish featuring. Red Fox Bakery's French loaf, a pad of alderwood smoked salt butter and a quenelle of whipped pork lardo. Red Fox Bakery is McMinnville's first independent bakery, sourcing their flour solely from Washington and Oregon and utilizing local farmers and producers for all their ingredient needs. Their light and fluffy bread provided the perfect platform for both the butter and the lardo. The latter's whipped airiness complimented the former's heavier, creamy texture.
The beginning bites were devoured, signaling the arrival of a pair of delicious appetizers we had settled on. The rabbit rillettes was rich and satisfying. Rillettes—a preparation where meat is poached in fragrant stock, shredded and then packed in fat—is a delicious technique used to tenderize tougher, gamier cuts of meat. When paired with pickles, mustard, and more fresh bread a heartier snack cannot be found.
We also ordered the kale and beet salad to balance the richness of the rabbit, and what a perfect choice it was! Massaged kale accompanied sweet red beets, delicata squash, and house made croutons all tossed together in a creamy goat cheese vinaigrette. Together, these two petit appetizers showcased a large variety of local farms: Pacific Coast Farms in Rickreall, OR provided the rabbit; Briar Rose Creamery the goat cheese for the vinaigrette; and vegetables came from a variety of sources including Super Natural Farm and Oakhill Organics.
Our dinner courses featured even more farms to add to Thistle's long list of local partners. Rockfish from Northwest Fresh Seafood Company was pan-seared to bring out its light fresh flavor and supported by the satisfying crunch of gently roasted sunchokes and filberts from Even Pull Farm and Valley Creek Farm. Worden Hill Farm pork shoulder stacked with potato, celeriac, and cipolini onions was reminiscent of a smoky meal straight from grandma's crockpot.
After a satiating experience, my only regret was missing out on McK Ranch's grass-fed beef tartare. A popular menu item was not available this evening, but for another day when we can stay and enjoy Thistle's stylish bar room, which is modeled with polished wood and a classic 1920's aesthetic. It seems a natural spot to spend an evening sampling Oregon wines and oysters fresh from the coast.
We can expect McMinnville's reputation for outstanding farm-to-table cuisine to flourish with the bounty of what can be produced in this rich agricultural region, as well as its growing prestige as a destination for Oregon wines.
[Thistle, 228 N Evans Street, 503.472.9623, Dinner: Tues-Thurs 5:30PM-10:00PM, Fri-Sat 5:30PM-11:00PM, www.thistlerestaurant.com]
(Lucas Knapp 2/16/17)
[Editor's Note (FWB): After the original posting of this review, we were informed that Thistle's original owner and chef Eric Bechard turned over ownership to Emily Howard, who (as noted in our review) has maintained Thistle's high standards and commitment to local food sourcing. Further, Bechard's other McMinnville based projects  (Community Plate and The Oak) were handed off to local entrepreneurs when he decided to open Albatross & Co in Astoria 50 miles to the west on the Pacific coast.]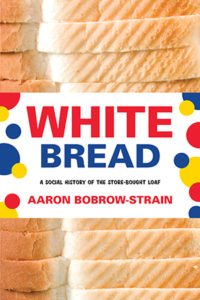 The death of Lorenzo Servitje at his home in Mexico City, reported in the NY Times by Sam Roberts, Lorenzo Servitje, 98, Who Built Empire By Bringing Bread Across Borders, Dies (2/7/17), brings renewed attention to Grupo Bimbo, a company which reported more than $14 billion in sales in 2014, and that has 130,000 employees and 170 factories in 22 countries (in the Americas, Europe and Asia) that make 10,000 products distributed by more than 11,000 vehicles. Given our recent film review of The Founder, the biopic about Ray Kroc, McDonald's "founder," Mr. Robert's reference to Grupo Bimbo as Mexico's "sole supplier of buns to McDonald's" sprung off the page.
At the time of Mr. Servitje's death, Grupo Bimbo, the Mexican conglomerate, operated worldwide with more than 100 trademarks, including Wonder Bread, Sara Lee, Entenmann's, Thomas' English muffins, Brownberry, Boboli and, in Britain, New York-brand bagels. Quoting from Aaron Bobrow-Strain's White Bread: A Social History of the Store-Bought Loaf (Beacon Press, Boston, MA, 2012), Roberts notes: "If you buy Arnold bread in the East or Orowheat in the West, Freihofer in Pennsylvania [or in my hometown of Albany, NY where the Freihofers first opened a bakery], Mrs. Baird in Texas, Stroehmann's in the mid-Atlantic or Old Country in Arizona, not to mention Roman-Meal, Sun-Made and Francisco sourdough, it's Bimbo." Mr. Bobrow-Strain seems to have coined the telling phrase, "White bread imperialism."
Roberts also noted that Grupo Bimbo became the biggest baking company in the United States in 2009 after acquiring Weston Foods. Two years later, it became the world's biggest after scooping up competitors in Spain, Portugal and Argentina. Last year, Grupo Bimbo , according to its Wikipedia page, was considered a possible buyer of Hostess Brands, valued at $2 billion.
This bread lover (whose father called bread, the staff of life) would like to suggest a different approach to bread buying, if the reader is short on time for baking a fresh loaf. (Though our recipe for oats and honey bread is surprisingly easy to follow.) Check out our directory for craft bakeries, offering baked goods and naturally leavened breads, made from scratch and hand-crafted, with the mindful sourcing of ingredients often including local grains and fruits.
Another reason to patronize the bakeries included in our directory is to support small businesses in America. The Economic Innovation Group, a bipartisan public policy organization focused on America's most pressing economic challenges, has issued a new report which provides an "analysis of community well-being across the United States." Sadly, the report notes that for the first time on record, American small businesses are closing faster than opening as large corporations see increasingly large shares of all post-recession gains since the 2008 economic turmoil.
(Frank W. Barrie 2/9/17)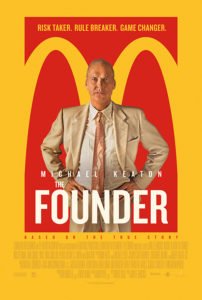 We have sung the praises of the Slow Food movement founded by Carlo Petrini in 1989 as an outgrowth of his campaign against the McDonald's fast food chain opening near the Spanish Steps in Rome. This global, grassroots organization's mission is to prevent the disappearance of local food cultures and traditions, counteract the rise of fast life and combat people's dwindling interest in the food they eat, where it comes from and how our food choices affect the world around us.
Slow Food's name has more than a hint of irony since its organizational roots were in opposition to the best known fast food restaurant putting down a presence in Italy. "Living an unhurried life, beginning at the table," the Slow Food movement chose to use the snail as a symbol reflecting the value placed on moving slowly and calmly eating one's way through life. Petrini's Terra Madre, Forging a New Global Network of Sustainable Food Communities, reviewed earlier on this website, is a book worth savoring.
And McDonald's has stayed on our radar screen. Recently, we took note of an editorial in the New York Times, At McDonald's, Fat Profits but Lean Wages  (4/28/16), which noted that "An estimated $1.2 billion a year in taxpayer dollars goes toward public aid to help people who work at McDonald's." This public aid occurs while "McDonald's is under fire in Europe for shifting profits to Luxembourg in ways that allow the company to avoid tax in Europe and in the United States." For shame.
Very understandable then, as soon as a local movie theater featured a showing of The Founder starring Michael Keaton, which promised to tell the story of how The McDonald's Corporation came to be a dominating economic force in the world of fast food in an entertaining way, this writer was almost first in line. And in a mesmerizing performance, Keaton, who stars as Ray Kroc, delivers the goods in creating a Trump-like character driven by relentless ambition and the pursuit of personal riches.
Kroc as portrayed by Keaton is the opposite of a man moving slowly and calmly through life. Rather, in his unquenchable quest for the American dream of material wealth, he relentlessly pursues his dream to "franchise" the fast-service, limited menu, disposable packaging of the one McDonald's in existence in the early 1950s: a take-out restaurant in southern California's San Bernardino, well-run with consideration of the quality of its food, community values, and the cleanliness of  its operation by two low-key, conservative brothers, Dick and Maurice McDonald. In fact, the brothers had tried to expand to multiple locations but decided they could not maintain their standards.
As a salesman of milkshake makers, the film first depicts Ray Kroc as Willie Lomanesque, weathering repeated rejections of his sales pitches until he hits success with an order for a large number of the machines from the McDonald brothers. The film then becomes a Horatio Alger tale with the audience rooting for Kroc's success until it becomes much darker. When Kroc realizes that the cost of running the rapidly expanding chain of fast food McDonald franchises are not resulting in any substantial profits, honorable business practices fall to the wayside and the dollars begin to roll in for Kroc.
Kroc's personal life becomes complicated too. Laura Dern as Ray Kroc's wife, Ethel, is a disgruntled American housewife concerned about keeping up with the Joneses and country club life in the pre-feminist times of the 1950s/early 1960s and she cannot compete with the magnetic Joan Smith (played by Linda Cardellini who lights up the screen with her beauty), the wife of one of the first franchisees lined up by Kroc as a McDonald's franchisee in Minneapolis. The film includes a beautiful love-at-first-sight moment worthy of the popular film musical, La La Land (and unlikely for this dark tale), when a smitten Ray Kroc accompanies Joan in a piano playing and vocal performance of the classic Pennies From Heaven, the old Bing Crosby song from the Depression era.
Of special note is actor Nick Offerman, who as Dick McDonald, provides a moral contrast to the conniving Ray Kroc. Kroc wants to decrease food costs by substituting cheaper powder milk, artificially flavored and thickened, for ice-cream used by the McDonald brothers in making milkshakes. Principled and soft-spoken, Dick McDonald (well-acted by Offerman with an Obama-like calmness) notes his disgust at this change in ingredients. The narrative arc of his personal story (and of his brother Maurice, well-played by actor John Carroll Lynch) contrasts artfully with that of Ray Kroc's.
A biopic worth seeing, The Founder in just under two hours, covers a lot of territory. Might the story have been better told as an HBO or Netflix series or even as a documentary? Perhaps, but it's still thumbs way up, and quite an accomplishment. Go see it. [Link to trailers of the film]
(Frank W. Barrie, 1/30/17)

The Mahaiwe Theatre's 690 seats sold out in what seemed like no time when it was announced that Wendell Berry would be speaking there last October. The Great Barrington, Mass., theater is at the cultural heart of the Berkshires and hosts (alongside live theater and music, movies, lectures, and community events) the annual E.F. Schumacher Lecture, a series of thoughtful talks on economic and environmental issues. This latest of which is now available to view online, a gift for those of us who were unable to attend in person like me.
Berry and his colleague Wes Jackson were there to deliver the 2016 lecture – 36 years after presenting the very first Schumacher Lecture. And Berry was characteristically thought-provoking in his analysis of our perilous state. "What screwed us up," he said, "was oceanic navigation, because it taught us to think that if we didn't have it here we could get it somewhere else."
The Kentucky-based Berry is a farmer who has written extensively not only about his experiences with farming and a community-based philosophy, but also has proven himself a keen cultural critic as well as a distinguished poet and novelist. "That has made us infantile in a way," he continued, "a bunch of grown-up children. One of my teachers once said, 'People are never worth a damn as long as they've got two choices.' I think that's profound." As the audience laughed uncomfortably, he continued, "What it means is that when you don't have a choice, you make the best you can of what you've got. Commitment is the removal of the extra choices."
Jackson added his own gloss to the solution, stressing the need for community-based action. "If we don't have a cultural cycle taken care of," he said, "then the fertility cycle will remain part of the modern extractive cycle." Jackson co-founded the Land Institute in 1976, an organization that pursues practical pathways to sustainable agriculture, including the development of perennial crops to replace the annuals that now dominate farmlands.
A few years ago, he and Berry crafted the 50-Years Farm Bill, which calls for a reversal of the current practice of putting 80 percent of farmland into annual crops. "We took it to D.C. in 2009 and it didn't go anywhere," said Jackson, despite a plea in a New York Times op-ed piece (1/4/2009) by the two of them that noted, in part, "Industrial agricultural has made our food supply entirely dependent on fossil fuels and, by substituting technological 'solutions' for human work and care, has virtually destroyed the cultures of husbandry (imperfect as they may have been) once indigenous to family farms and farming neighborhoods."
"Since then," said Jackson, "we've been working to develop perennial grains." Three of the Land Institute scientists have determined why such grains were too difficult for our ancestors to cultivate. "Annuals can accept their own pollen, but perennials tend to outcross, so the mutational load builds up. It's why humans outcross. If you don't outcross, you end up with something like the pharaohs and some of the problems of the royalties of Europe." Jackson, himself a geneticist, explained, "We know how to purge that genetic load, partly because of our modern computational power, and also because of our greater understanding of the molecular basis of genetics."
Testimony to the advantage of perennial ground cover are several hundred acres growing in northern Iowa and southern Minnesota, as well as growing associated with the Hudson Valley Farm Hub in New York. "Internationally, we're supporting the perennialization of rice in China. But," he concluded, "we need to up the ante." He'd like to return the 50-Years Farm Bill to Congress. "We want to help this become a cultural phenomenon."
"The importance of the 50-Years Farm Bill," said Berry, "is that it proposes to bring agriculture back in line with the laws of nature." His observations echo Jackson's, but with a dry sense of whimsy added: "Perennials hold fertilizer in place," he said. "Nature loves perennials. To her, annuals are Band-Aids. Perennials are her skin, her pelt. Nature is a great dame, but she's very stern. And she has no court of appeals. What's gone down the river is gone. All we have to work with is what's left."
Berry and Jackson both stressed that the solutions they propose require as much of a cultural shift as they do a technological one. "Industrialism is failing," said Berry, "very visibly. Agriculture is failing, too, because it proposes and tolerates no limits." Two centuries ago in the midwest, he noted, there was a mill situated every twelve miles, so that a farmer was always a day's round-trip from a mill. "Back then, we accepted the limits of the horse. Now we accept no limits, and we do the most we can with everything we do, which is either explosive or toxic."
The talk was moderated by Mary Berry, Wendell's daughter, herself the founding executive director of the Berry Center, an organization seeking to bridge the cultural and economic gaps between urban and rural areas. "Where we live," she said, referring to her home in Kentucky, "farmers are in a state of emergency. I tend to speak to largely urban audiences, who ask why the farmers don't just take up local production for local markets." This question, suggesting an easy solution, ignores the economics of modern farming, and underscores the "cultural divide between urban and rural places," she said, adding, "Reconnection must take place – the local food movement has been going on for something like forty years, but the divide has gotten wider."
Jackson's answer is to change the educational curricula "in such a way as uses liberal arts to speak to these problems." The perception of farming, he lamented, is still based on the assumptions of the 1750s. "What would a curriculum look like that encourages people to go back home, dig in, and be there long enough for affection to grow and intelligent action to take place to address what is needed in that community?"
Getting to the heart of the evening's topic, he went on, is to ask what it means to live within limits. "We can't get politicians to deal with these questions, so we need to develop a constituency that can deal with these problems." The ultimate question, he said, is, "How do we meet bona fide human needs in a no-growth economy?"
"To put it in practical terms," said Wendell, "to the very ground underfoot – the earth's places are unimaginably diverse. No two places on earth are alike. And any little field will reveal itself as a composite of even smaller places. To treat this as if it were all uniform is like applying a cookie-cutter to a wad of dough – you don't get the sensitivity, you don't get the artistry that's necessary for the good of the land."
Echoing the thrust of his essay 'In Distrust of Movements' (Orion Magazine, 2000), he said, "Movements, if they succeed or definitively fail – end. And they're hard to revive. Then the next crisis comes along. So our crises have the psychology of fads." In the situation we're in, "Every cause becomes a distraction from every other cause. And I think to deal with this long-term work that we're going to have to perform to bring our economy into line is going to take work on a broad economic front." He recalled poet and essayist Gary Snyder "years ago telling an audience, 'We're just at the beginning of a twelve- to fifteen-hundred-year effort to learn to live in our country,' and I heard that with relief."
The hour-and-a-half talk was undramatic, letting the intelligence of the thoughts and the eloquence of the speakers provide the emotional weight – and it was effective. To speak thus in the Berkshires does have a ring of preaching to the choir, but the Berkshires have already proven to be an effective crucible for the alternative economical instrument called Berkshares.
The most compelling dissent, as always, is time – and in the time since that October talk, the United States has elected to the presidency a man whose every belief runs counter to the ideas the Berrys and Jackson proposed, so the struggle is sure to be intensified even, as we must hope, these inspiring words continue to spread.
(B.A. Nilsson, 1/18/17)
[Editor's Note:  Look and See, the long-awaited documentary on Wendell Berry is now available for pre-orders. The film was retitled from The Seer because Mr. Berry "expressed misgivings about being identified in the office of prophet" according to the filmmakers. (FWB)]
It's often said that being committed to a fully organic and local ingredient-based menu takes dedication. To do it for 23 consecutive years is another thing entirely.
One of the first fully organic restaurants in Washington, D.C., Coppi's Organic has remained steadfast in its commitment to organic local sourcing, despite a number of ups and downs since it first opened its doors in 1993.
While D.C. has never been particularly known for Italian food, the restaurant has always been popular in large part due to it's sourcing program. But as many chefs will tell you, local sourcing can have some practical downsides. Running a menu based solely off of seasonal ingredients can take a lot of extra procurement time and can make planning difficult, which could put you at a disadvantage in a crowded, diverse and ever changing restaurant scene like DC's — especially in off-peak dining seasons when seasonal produce is even less plentiful. When you add to that a change in ownership, a move from your original, high-foot traffic location and then, in the case of Coppi's, the tragic death of a co-founder, many owners might understandably throw in the towel.
But executive chef, and current owner, Carlos Amaya has kept going through it all. He clearly believes in his mission and knows that getting the freshest ingredients is worth it for him and his customers — even if it can make running the business a bit more unpredictable. But that's where one of Coppi's secrets to success comes in — a long-running partnership with central Pennsylvania-based Tuscarora Organic Growers Cooperative.
Tuscarora is one of the biggest food hubs in the country and it's one of the longest-running examples of a model that's gaining increased popularity (The National Good Food Network maintains a directory of over three hundred local and regional food hubs).
Founded in 1988, Tuscarora, which currently lists 52 members farms and 10 partners, is a fantastic example of how farm-to-table can work for both growers and consumers. By providing an efficient storage, ordering and distribution system that gives growers top dollar, they let farmers focus on what they do best: growing healthy organic produce.
And it's an almost even better arrangement for restaurateurs like Amaya.
Where relying on farmer's market or a relationship with one or two farms might leave his kitchen staff shorthanded from time to time if a crop fails, the cooperative's 52 member farms help keep Amaya's orders filled year round. And by sourcing from such a large number of farms with different specialties, Tuscarora also offers an exciting diversity of produce for chefs as creative as Carlos Amaya.
Because of this mutually beneficial arrangement, Amaya's dishes serve as a canvas for expressing the best seasonal produce from the Mid-Atlantic while also showcasing the cuisine of the Northern Italian region of the Ligurian Riviera.
The first things you notice when you enter Coppi's are the large bar, the wood-fired pizza oven visible through a window to the kitchen and the walls covered in Italian cycling memorabilia. The original owner was apparently a big cycling fan (and of Italy's legendary mid-century, two-time Tour de France winner Fausto Coppi, in particular). Evidence of his fandom in the form of signed jerseys, posters and photos adorns near every square inch of the restaurant's walls.
I started my meal under a large framed photo of Coppi's smiling mug with two antipasti: Bietole al Forno — a glorious mess of oven-seared dark green baby chard leaves, garlic, pine nuts and raisins served over a creamy and fresh housemade ricotta — and Calamari al Forno, a salad of extremely tender seared Rhode Island squid elevated with a subtle blend of garlic, parsley, balsamic and bright lemon flavors, all served on a bed of spinach. Overall, the Bietole was good but may have actually suffered a little too much wilting in the restaurant's powerful Neapolitan-style pizza oven. On the other hand, I had no complaints about the Calamari. It was perfect: succulent, not over seasoned and not even close to overcooked.
Next up, I choose one of the restaurant's daily specials that sounded too good to be true: a plate of house made ravioli served in a white wine and red pepper cream sauce and filled with a pesto puree of ricotta and pecorino cheeses, Swiss chard and a trio of wild oyster, crimini and shiitake mushrooms from one of Tuscarora's Pennsylvania farmers. This was hands down the best dish of the night. The large pieces of ravioli swam in a lightly piquant and buttery cream that exalted and paired perfectly with the large chunks of fresh mushrooms inside.
After that, it was time to pull out all the stops with Coppi's Stracotto di Manzo, a hearty dish of oven-braised, fall-off-the-bone pot-roasted beef short ribs christened with a savory reduction of red wine jus, garlic and a kiss of rosemary. Served with tasty parsnip and potato mash and even more seared chard, the plate could have been a fine dinner unto itself that would happily warm up the coldest of late-fall days.
To round out what had turned into an immensely satisfying meal, I then tried a small soppressata, ricotta, mozzarella, parsley, crimini mushroom, red onion and mint pizza baked in the aforementioned wood-fired oven (that, according to some reports, is also at least occasionally fueled with firewood sourced from one of Tuscarora's organic farms). Since I am an unrepentant lover of all pizzas and because the Marra Forni oven (adorably tiled with the Italian national colors and the restaurant's name) had been staring at me all night, I couldn't pass up the chance to try one of its creations. Unfortunately, the salami's strong pungent flavor masked most of the other ingredients, making the pie more one-dimensional than I'd hoped.
A couple of medium bodied selections from Coppi's well-curated Italian red wine list helped smooth the transitions from course to course — not that that was particularly needed. Following the meal, one of the very friendly bartenders came over to tempt me with a tasting selection of after-dinner amaros (Italy's potent herb-infused and somewhat bitter digestif liqueurs, originally concocted in the middle ages for medicinal purposes but that are now finding their way into many a modern craft cocktail).
Besides the tremendous dedication to organic and local sourcing for everything from the flours that make the pasta and pizza to the seasonal herbs and vegetables that accompany them, what really stood out to me about Coppi's is it's extremely humble and friendly atmosphere. And while it serves fantastically hearty late-season fare, it's undoubtedly the perfect place to enjoy expertly prepared organic food any time of the year.
[Coppi's Organic Restaurant, 3321 Connecticut Avenue NW (near Cleveland Park Metro), 202.966.0770, Dinner: Mon-Thurs 5:00PM-11:00PM, Fri & Sat 5:00PM-12:00AM, Sun 5:00PM-10:00PM. In the past, Coppi's has also served an eclectic brunch but times are not currently listed on their website.]
(Matt Bierce 1/10/17)
[Editor's Note: We were advised by Tuscarora Organic Growers Cooperative, after publication of Matt Bierce's review, that Coppi's has not been its customer for over a year. The PA food hub did note other restaurants in Washington, DC that it works "regularly with…even during the winter months" including Tail Up Goat, Timber Pizza, Mintwood Place, Estadio, Bar Pilar, Hank's Oyster Bar, Garrison, Bucks Fishing and Camping, The Bird, and The Pig. Kudos to these restaurateurs! (FWB 1/13/17)]