Last month, we reported on the Organic Consumers Association's campaign to challenge the use of the words natural and socially responsible to market ice-cream by Ben & Jerry's, now a subsidiary of Unilever, the world's largest consumer goods company. A marketing matter on a much smaller scale has been of personal concern to this reporter since this past summer and is a reminder that even a cautious consumer, who reads labels and views marketing claims grudgingly, can be deceived.
For several years, Old Chatham Sheepherding Company's Black Sheep Yogurt has been a sought after (and enjoyed) daily dish of protein, probiotics and, yes, saturated fat. And the yogurt container has been examined carefully by this cautious consumer to justify the price, 16 oz. (450g) of plain Black Sheep Yogurt at the Honest Weight Food Co-op in my hometown of Albany, NY costs $5.99.
The ingredients noted on the container are simple: Pasteurized Sheep's Milk, L. bulgaricus, S. thermophilus, L. acidophilus, Bifidus. Eight succinct points are specified to describe the proclaimed Delicious Black Sheep Yogurt: (1) 100% sheep's milk, (2) All natural ingredients, (3) Live and active probiotic cultures, (4) An excellent source of Calcium, (5) High in Protein, (6) No added sugar, only 4g per serving, (7) No stabilizers (naturally thick), (8) No artificial growth hormones.
And two very particular marketing claims appear on the 16oz  container: Intolerant to cow's milk? Try our sheep's milk products. Even more eye catching and featured at the very top of the container is the second: We produce our great sheep's milk yogurt with care on our farm in Old Chatham, New York.
Impressed that Black Sheep Yogurt is a farmstead yogurt and produced not far from my Albany home, three years ago I took the easy drive to Old Chatham (Columbia County, NY) to take some photos of the local herd of sheep to illustrate our review of the powerful Canadian film, The Auction (Le Dematelement) about a French Canadian sheep farmer's lonesome life which comes undone. It was also a pleasant surprise that the farm maintained a self-serve area where a visitor could stock up on Black Sheep Yogurt as well as the farm's sheep cheeses at lower prices than retailed at the food co-op in Albany.
So it seemed natural on a beautiful day this past summer to take another drive down to the farm in Old Chatham after we posted a story on recent scientific research that supports eating more yogurt and stock up on some of the farmstead yogurt and even indulge in purchasing some sheep cheeses too. To this reporter's unexpected discovery, the cheese making operation was no longer located at the farm. And another visitor to the farm shared the news that the real estate was for sale and the small herd of sheep (raised for fiber and meat, not dairy purposes) at pasture were those of neighbors who had been given permission to graze their sheep on the farmland.
It must be emphasized that the facts concerning the changes in operation were posted at the self-serve area on the farm. And when I returned home, I discovered that the details on the changed operation are also disclosed on the website for Old Chatham Sheepherding Company, albeit not on its home page. The home page notes that Recently celebrating 20 years of business, Old Chatham Sheepherding Company is continually growing and striving to produce the highest quality sheep's milk products on the market. The home page also informs that the company's Black Sheep Cheese & Yogurt are celebrated for their uniqueness and distinctive flavors.
At the website's  About page, the history of Old Chatham Sheepherding Company is described as follows under the heading From our Farm to Ewe:
Old Chatham Sheepherding Company was born back in 1993 when Tom and Nancy Clark bought 600 acres of lush grassy fields in Old Chatham, New York to form a sheep dairy farm. It soon became the largest of its kind in the United States. The Clark's [sic] were involved in every aspect of the operation for nearly twenty years, from helping design the barns and the creamery to making the cheese itself. 
Old Chatham's Camembert, Ewe's Blue, Kinderhook Creek and sheep's milk yogurts have since won numerous awards and appear on restaurant menus and in the cheese cases of the best specialty food stores throughout the country.
Dave and Sally Galton purchased Old Chatham Sheepherding Company from Tom and Nancy in December of 2014 and continue to produce Old Chatham's original line of artisanal cheeses and sheep's milk yogurts.
And lower on the About page, the change in operation is disclosed under the heading We love our sheep!
Shepherd's Way, The Galton Family farm has been working in conjunction with Old Chatham Sheepherding Company for the past several years. We recently built a state of the art facility in the Finger Lakes Region of New York, where the sheep are now located. our flock is currently made up of 2,100 dairy sheep that are milked twice a day. The flock is fed a combination of locally sourced hay and grains. Our milk is transported directly to the creamery where it's crafted into our signature sheep's milk cheeses and yogurts.
Besides carefully reading food labels and having a cautious eye for marketing claims and advertisements, Michael Pollan's Food Rules (The Penguin Press, New York, 2011) has provided tremendous advice on what food to purchase and consume. And Pollan's use of the word Rules should not be off-putting. Rather the latest edition of Food Rules, now available in paperback and a must-have book, is full of humor and wonderful illustrations by the New Yorker cartoonist Maira Kalman.
Pollan's Food Rule 30 in some part had guided me to become a consumer of Black Sheep Yogurt in the first instance years ago. In discussing the consumer's chose on what meat to eat as a flavoring or special occasion food (since an overall guiding Pollan principle is to eat mostly plants), Pollan's Rule 30 advises: Eat animals that have themselves eaten well." Pollan elaborates that food from animals with access to green plants  "will contain much healthier types of fat . . .as well as appreciably higher levels of vitamins and antioxidants."
In its past history, Old Chatham Sheepherding Company's flock of sheep at pasture in Old Chatham was what led to my decision to consume its farmstead yogurt: 2,100 dairy sheep fed a diet of locally sourced hay and grains is simply not the same as a flock of grass-fed sheep at pasture. (Old Chatham Sheepherding Company began in 1994 with 150 sheep, which grew to a flock of over 1000 East Friesian crossbred sheep on the farm in Old Chatham in the upper Hudson River Valley.)
On a visit to the Honest Weight Co-op earlier this week, I again noticed the same containers being used to market Old Chatham Sheepherding Company's Black Sheep Yogurt.  It's well past the time that the new owners should have deleted the prominent language on its yogurt containers that We produce our great sheep's milk yogurt with care on our farm in Old Chatham, New York;  Not true, even in our current age when facts seem to matter very little and marketing claims can easily confuse consumers.
The new owners, Shepherd's Way, emphasize its status as a family farm. (They're not owned by a transnational, corporate parent with hundreds of brands like the current owners of Ben & Jerry's ice-creams). Nonetheless, this consumer will stick to a farmstead yogurt made from milk of animals at pasture (as much of the time as possible). And on a recent visit to my local food co-op, I was glad to see available sheep's milk yogurt produced by Mohawk Drumlin Creamery based in St. Johnsville (Montgomery County, NY) as well as grass fed cow's milk yogurt from Hawthorne Valley Farm in Ghent (Columbia County, NY) and from Butterworks Farm in Westfield (Orleans County, VT). The three are included in our yogurt directory which has nearly 30 listings.
(Frank W. Barrie, 9/14/17)
A couple of years ago, we posted a glowing book review of Kristin Kimball's The Dirty Life: A Memoir of Farming, Food, and Love (Scribner, New York, New York, 2011). Kimball's memoir is a page-turner that tells a very personal story on how the acres she farms with her husband became their life together and the setting for a continuous struggle to outrun the primordial forces of death and wildness. Quite a literary mouthful, but her well-told story persuades the reader that she is sharing something very deep.
With some relief, Essex Farm on Lake Champlain in northern New York State has rewarded the Kimballs' dirty life. She writes that you give, and then you give some more, and then you give to the point of breaking, and then and only then it gives back so bountifully it overfills not only your root cellar but also that parched and weedy little patch we call the soul.
Kimball's book is also about the food itself that she grows and it's full of descriptions of delicious meals made with organic ingredients from kale with poached eggs to deer liver with homemade bread. And with her ability to paint with words the farming life and its struggles and triumphs, Kristin Kimball's weekly blogging about Essex Farm has become a reading pleasure.
With the late summer harvest of sweet corn, one of her recent weekly farm notes which included advice on how to properly cook up corn on the cob caught my eye. (You don't need to be a shareholder in Essex Farm's full diet, year-round CSA to subscribe to Kimball's farm notes. The weekly notes incisively describe the farming life, with all of its ups and downs.) In her farm note dated August 18, 2017 for week 33 of 2017, Kimball shared her love of sweet corn and suggested ways to prepare the late summer bounty:
I like sweet corn any way that a person can dish it up, from raw in the field to charred on a grill. I never boil it, but steam [emphasis added] and always in great quantities, so that there are two categories: the fresh on the cob corn that's eaten hot with butter and salt; and the next-day corn, which is a different animal entirely. That one, I like best cut off the cob, reheated in a skillet with a little butter, then spritzed with lime (or vinegar), seasoned with salt and pepper, and topped with a giant handful of cilantro, some chopped green onion, diced tomatoes, and maybe some hot peppers, either pickled or fresh. I believe that any way you cook it, sweet corn plus some new potatoes is a meal. If you want to get fancy you can grill some sausages and throw together a green salad, but really the corn and the potatoes are all you need. This time of year, simple is good, and you can't do any better than letting food speak for itself.
My method for preparing sweet corn on the cob has for many years consisted of these simple steps:
1) Husk the number of ears you want to serve, (2)  Boil up a big pot of water and when the water is rapidly boiling, turn off the heat, put in the husked ears of corn and cover the pot; (3) Wait 5 minutes & remove ears; (4) Butter and lightly salt and enjoy.
But as an admirer of Kimball's great knowledge and experience about food and farming, her words that she never boils it, prompted me to rethink my methodology. True, I don't actually boil the corn, but then again I'm not steaming it either. And I should point out that I'm not wasting the water which I boil up before turning off the heat and adding the ears. Once the water cools down, I'll use it to water a plant or two and not waste any nutrients that might have been cooked away. This year I've been watering citronella plants along the sidewalk leading up to my house (which seem to have prospered as a result).
But how do I actually steam corn on the cob? I turned to the reliable Joy of Cooking by Irma S. Rombauer, Marion Rombauer Becker, and Ethan Becker (New York, NY: Scribner, 1997), which had this advice on how to prepare corn on the cob:
Today's corn needs only to be warmed through. If you immerse but 2 or 3 ears at a time in a large amount of boiling water, so that the water stays at a boil, a dip of only 30 to 60 seconds is enough to heat the ears. Sweet corn should be firm but tender to the bite. If you want it slightly softer and more cooked, leave the ears in the water for 2 to 3 minutes- but no more.
No mention of steaming the ears of corn in the Joy of Cooking, so a little googling came in handy, which led me to Shirley's perfect steamed corn on the cob, a recipe posted on Food.com. Shirley's recipe provides that "Once water comes to a boil, steam the corn for 15 minutes, keeping cover on." Her method is to put 2 inches of water in the bottom of a large pot big enough to hold all your corn and to place a "large plate or steamer in bottom of pan."
Not sure about using a large plate or steamer, my next step was a visit to a local store which sells cookware and kitchen tools, Different Drummer's Kitchen Co., in my hometown of Albany, NY. After some discussion with a knowledgeable employee and a budget to consider, I came away with an Endurance Asparagus Steamer (for less than $25.00) that seemed tall enough to steam up to 3 ears of corn, with the ears being held up vertically in the steamer. So here's my recipe for steaming ears of corn:
Corn On The Cob
Husk the corn and remove the silks from fresh ears of sweet corn. I use local and organic corn. Earlier in the week, I had used my old preparation method described above for the corn received as part of my CSA farm share from Roxbury Farm in Kinderhook (Columbia County), NY. So a visit to the Denison Farm  booth at the Troy Farmers Market in Troy (Rensselaer County, NY), across the river from Albany, was the source for the ears of organic and local sweet corn used for this recipe and my new steaming methodology.
Using a tea kettle, boil up water and pour into the bottom of an Asparagus (and Corn!) Steamer so that it covers about two inches in the bottom. Place two or three ears of corn into the steamer and cover the steamer. Over medium heat steam the corn for 15 minutes. After about 7 or 8 minutes, check to see if the water is starting to boil out, and add more to keep at around 2 inches so water doesn't evaporate. Until the corn has steamed for the full 15 minutes, check a couple additional times to make sure the water hasn't completely evaporated.
Remove corn from the steamer and serve with butter and lightly salt. I use Kriemhild Meadow butter made with milk from the Hamilton (Madison County, NY) dairy farm's grass-fed cows and a light sprinkling of Himalayan pink sea salt. Sweet and tender, but not soft!
(Frank W. Barrie, 9/8/17)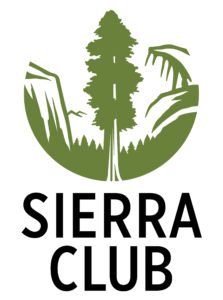 Two schools, Vermont's Sterling College and the University of Winnipeg tied for #1 in scoring 44.00 out of a possible score of 51.00 in Sierra Magazine's Cool Schools 2017 ranking in the food category to lead the list of 227 four-year, degree-granting undergraduate colleges and universities in North America which participated. All deserve praise for taking part in the annual survey by the magazine of the Sierra Club of what college students and administrators are doing to promote sustainability on their campuses.
The top ten colleges for food include institutions, large and small, in rural and urban areas, and this year in Canada as well as the United States:
| | | |
| --- | --- | --- |
| Rank | School | 51 (Possible Score) |
| 1-tie | Sterling College (Craftsbury Common, VT) | 44.00 |
| 1-tie | Univ of Winnipeg (Winnipeg, Manitoba) | 44.00 |
| 3 | Wilfrid Laurier U (Waterloo, Ontario) | 43.00 |
| 4 | California State U (Fullerton, CA) | 42.00 |
| 5 | Columbia U (NYC, NY) | 41.97 |
| 6 | Univ of San Diego (San Diego, CA) | 41.20 |
| 7 | Villanova (Villanova, PA) | 40.61 |
| 8 | Carnegie Mellon (Pittsburgh, PA) | 40.40 |
| 9 | Chatham University (Pittsburgh, PA) | 40.31 |
| 10 | Guilford College (Greensboro, NC) | 39.40 |

Sierra's "Cool Schools Scoring Key 2017" includes  62 thoughtful and detailed criteria underlying the "scoring basis" and the number of specific points obtainable for each criteria. The possible score of 51 in the food category was based on these criteria: (1) 30 points, food and beverage purchasing policies, with institutions earning 1/3 of available points (10 points) by calculating the percentage of food expenditures that are local and community-based, or are third-party-certified responsible (certified organic, fair trade, etc.) and they also "earn a portion of the remaining 2/3 [20 points] based on that percentage;" (2) 7 points, pre consumer food waste composting; (3) 7 points, post consumer food waste composting; and (4) 7 points, vegan options. Ten points were allocable to organic garden, with institutions earning "all available points for having one or more programs that allow students to gain experience in organic agriculture and sustainable food systems." However, these points were for a criteria included in the "full ranking" noted below and apparently not explicitly considered in ranking schools in the food category, although there is discretion in the scoring in the "food and beverage purchasing policies" criteria noted above.  Perhaps in determining 20 of those allocable 30 points, food sourced at a school café from a farm or garden on campus resulted in some extra points when such discretion was exercised.
The "Full Ranking" in determining "America's Greenest Universities" was based on all the criteria with a potential score of 1000. Some of the criteria with the most potential points were energy consumption in buildings, 50 points; support for clean and renewable energy, 45 points; water consumption, 30 points, and storm water management, 30 points.
Sierra also asks schools to detail what, if any, moves they have made to divest their endowments from fossil fuel companies. (Schools that did not complete the fossil fuel divestment question were still eligible to participate.) Institutions earned 10 points for submitting a response on this issue, plus 25 points if the institution had divested from coal-mining corporations, or plus 30 points, if divested from coal-mining corporations and coal dependent utilities, or plus 30 points if divested from coal-mining and tar-sands-mining corporations, or plus 50 points if divested from all fossil fuels.
The ten greenest schools include a diverse array of schools: large public universities, a specialized college within the State University of New York system, and private schools. Two schools, Sterling College and University of San Diego were each ranked in the top ten in both the food category, detailed above and the full ranking based on all criteria, noted below:
| | | |
| --- | --- | --- |
| Rank | School | 1000 (Possible Score) |
| 1 | College of the Atlantic (Bar Harbor, ME) | 779.58 |
| 2 | Green Mountain College (Poultney, VT) | 745.80 |
| 3 | Sterling College (Craftsbury Common, VT) | 739.98 |
| 4 | SUNY College of Environmental Science & Forestry (Syracuse, NY) | 724.85 |
| 5 | Lewis & Clark College (Portland, OR) | 724.53 |
| 6 | Loyola Marymount U (Los Angeles, CA) | 720.05 |
| 7 | Arizona State University (Tempe, AZ) | 715.28 |
| 8 | Univ of  California, Irvine (Irvine, CA) | 714.66 |
| 9 | Colby College (Waterville, Maine) | 711.69 |
| 10 | University of San Diego (San Diego, CA) | 702.05 |

For the 2017 rankings, Sierra timely received a record 227 complete responses from qualified colleges and universities, which do not have to pay to participate. (The United States has more than 2,000 four-year colleges and universities, and Canada has 98 degree-granting universities. Colleges in Canada are typically not degree granting institutions according to a relevant Wikipedia page.) Sierra ranks schools on greenness with the "hope" that its annual ranking will "act as a guide for prospective students who want to compare colleges based on the schools' commitment to environmentalism."  Further, Sierra contends that its ranking "also serves to spur productive competition between colleges, raise eco-standards on campus and publicly reward the institutions that work hard to protect the planet."
This year's deadline for submitting information was March 3, 2017, with any information submitted between March 23, 2016 and March 3, 2017 eligible for scoring.
Sierra collaborates with the Association for the Advancement of Sustainability in Higher Education to gather the raw data for its rankings. The association has created what it calls is STARS Reporting Tool to give colleges and universities a method for tracking and assessing their sustainability programs. Latest reports from colleges and universities are available on-line from the association. (847 institutions have registered to use the STARS Reporting Tool.)
All of the colleges and universities that choose to participate in the annual Sierra rankings deserve praise for demonstrating to their students that they care about environmental sustainability and seek to meet the high standards established in Sierra's detailed and demanding survey. If your school has opted out of participating or has never participated, students, alum and concerned citizens should contact the institution's sustainability coordinator or public relations office and ask them to participate. Click here to see if your college and university is among the schools participating.
This reporter is proud to say that the Sierra cool schools score of his alma mater, Colgate University in Hamilton, NY, in 2017 was 683.27 (an 18 point leap from 2016) and resulted in Colgate's ranking 15th in Sierra's full ranking. It is one of the 20 institutions which earned special recognition in Sierra's top 20 write-ups, which specifies the steps taken by these schools to become models for environmental sustainability. Awesome.
(Frank W. Barrie, 9/1/17)
[Editor's Note (FWB): Although College of the Atlantic in Bar Harbor, Maine was properly noted as scoring #1 in Sierra's full ranking for green schools, we erred in noting that it ranked on top in the category of food in our original post which has been corrected. Apologies. The post has also been corrected to add Guilford College in the food rankings at number 10 and the other schools have each moved up a notch so that the #1 ranked schools for food are two that tied with a score of 44.00: Sterling College and University of Winnipeg. We regret our error.]

The Organic Consumers Association (OCA) contends that "the proliferation of $90 billion worth of fraudulently labeled or advertised natural and socially responsible food products in the U.S. confuses even the most well-intentioned of consumers and lures them away from purchasing genuine organic or grass-fed products." Taking special aim at Ben & Jerry's, now a subsidiary of Unilever, OCA notes that the famous Vermont brand charges a premium for its ice cream based on claims that its products are natural and GMO-free. Ben & Jerry's transnational Dutch-British parent company, Unilever, according to the corporation's Wikipedia page, owns over 400 brands and based on 2012 revenues is the world's largest consumer goods company.
According to Ronnie Cummins, OCA's international director, Ben & Jerry's has made its brand famous and grown its market share by expressing a commitment to a program of social responsibility, which includes its concern about environmental issues, global warming, fair labor practices, animal welfare, and economic success for all its partners, including dairy farmers. But Cummins contends that by marketing its ice-cream as natural, Ben & Jerry's is merely creating a phony perception. He maintains that instead of serving up ice cream made with milk from cows raised on GMO animal feed and contaminated with Monsanto's Roundup weedkiller, by sourcing organic milk, Ben & Jerry's could clean up Vermont's water and support organic dairy farmers, who currently are forced to sell their milk at conventional prices because they lack markets.
Last month, Stephanie Strom, who covers the food business at large for the New York Times, reported in Traces of Controversial Herbicide Are Found in Ben & Jerry's Ice Cream (7/25/17) that traces of glyphosate, the herbicide that is the main ingredient in the Monsanto pesticide Roundup, was found in 10 or 11 samples of the company's ice creams tested by Health Research Institute Laboratories for OCA – although at levels far below the ceiling set by the Environmental Protection Agency. (Reporter Strom also succinctly and helpfully summed up recent research on glyphosate's impact on health.) Noting that OCA has been working with Regeneration Vermont to persuade Ben & Jerry's to go organic, Strom suggested that the focus on the famous brand may reflect this larger motive (which the OCA readily admits is a goal).
OCA's campaign against Ben & Jerry's has culminated in protests against phony social responsibility and caring dairy claims in seven U.S. cities and Mexico City earlier this month. Protestors called for Ben & Jerry's to immediately transition to using only organic ingredients, including milk, or face an international consumer boycott. 
This campaign prompted a visit to my local food co-op, Honest Weight Food Co-op in Albany, NY, to check out the brands of ice-cream which the store sells. I noted four organic dairy brands of ice-cream: Alden's Organic, Three Twins Organic, Julie's Organic and Golden Organics and three all natural dairy brands: Gelato Fiasco, SoCo All Natural, and Adirondack Creamery. [The co-op also sells a remarkable number of brands (such as SO Delicious, Coconut Bliss and Nada Moo) of coconut milk ice-cream and other plant based ice-creams including soy, almond and cashew milk based desserts.]
Alden's Organic, based in Eugene, Oregon, proudly notes "Supporting Family Farms" as its motto and that its ice cream is "always certified organic" explaining on its website that "We want you to feel as good about eating our ice cream as we do about making it." The company notes that certified organic means "no GMO ingredients and no fake colors or flavors."
Julie's Organic, also based in Eugene, Oregon, notes that it was the first national organic ice cream established in 1998, and has been always organic, always non-GMO, always amazing.
Three Twins, based in Petaluma, California, began as one small scoop shop in 2005 and has grown into a national brand of organic ice-cream sold by retailers across the country. Claiming that it's committed to creating a healthy planet, the company is a member of 1% For The Planet and in 2011, launched a land conservation initiative called Ice Cream for Acres with its non-profit partner Global Wildlife, helping protect rainforest land and sensitive habitats. Wow.
And the fourth organic brand of ice-cream available at the Honest Weight Food Co-op is Golden Organics, a local company in nearby Spencertown (Columbia County, NY). Although only one flavor was available on my recent visit to the food co-op, I decided to buy a pint of its Espresso Crunch with its chocolate covered espresso beans. Grass-Fed, Sustainably Farmed, Artisanal is proclaimed on the label and the local company also notes on the pint container that 5% of our profits are donated to help young farmers establish organic grass-fed dairy farms. Impressive!
Although the other three brands of ice-cream are not organic and use the terminology troubling to OCA of all natural, two may be considered local businesses, operating not far from the Albany co-op, SoCo Creamery in the nearby Berkshires in Great Barrington (Berkshire County, MA) and Adirondack Creamery in Kingston (Ulster County, NY). And Gelato Fiasco, based in Brunswick, Maine, has appeal for sourcing all its milk from small Maine family farms and offering cash support to more than two dozen Maine non-profit organizations through its Our Scooping for Community Program. Plus, these three companies are not part of a huge corporate conglomerate.
Gelato Fiasco even has a page on its website that in large, capital letters proclaims: MILK FROM MAINE FARMS and notes in large lettering, It's important to us that we stay close to home and use what we believe to be some of the best milk in the world- that found at the small dairy farms that dot the landscape of northern Maine. The company, which takes pride in making its gelato in "small batches," also notes on this webpage that it is "one of the few nationally available gelato or ice cream companies to source all of its milk from nearby farms" and names Houlton Farms Dairy, the only locally owned dairy in Aroostook County, and HP Hood as its current suppliers of milk and cream and that its milk from Hood comes only from Maine farms.
Nonetheless, with the Maine Organic Farmers and Growers Association (MOFGA), a powerful presence in Maine, might it not be possible to ensure an organic milk supply sourced from Maine farms? Coincidentally, of late on the home page of MOFGA'S website, there is a link to an article in VTDIGGER on organic milk prices plunging!
And might SoCo Creamery be persuaded to set a goal to do more than just using hormone-free milk and cream from New England family farms as it notes on its website? Similarly, might Adirondack Creamery resolve to work with the eight family farms from which it sources its milk to help them become organic milk providers? The New York chapter of the Northeast Organic Farmers Association, and the Massachusetts chapter of the Northeast Organic Farmers Association, like MOFGA, are strong advocates for organic agriculture and could be sources of support and encouragement.
(Frank W. Barrie, 8/29/17)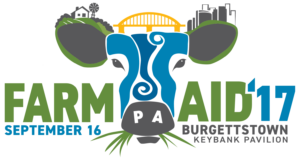 Tickets for the Farm Aid 2017 concert sold out on the first day of sales, nearly three months before next month's concert to be held on September 16 at Burgettstown Keybank Pavilion (formerly known as First Niagara Pavilion and originally Coca-Cola Star Lake Amphitheater) near Pittsburgh. The open-air pavilion will host over 23,000 fans (7,100 reserved seats and an additional 16,000 on a general admission lawn).
Ticket resellers are currently offering lawn seats for more than $200.00. But fans who missed out on obtaining tickets will be able to watch a live webcast stream and as the concert date approaches, details will be posted on farmaid.org.
The first Farm Aid concert was held in 1985, and this year's concert in Burgettstown (Washington County, PA) represents the 32nd inspirational celebration of the American family farm. The 2017 concert lineup includes the three legendary performers who organized the first Farm Aid concert, Willie Nelson, Neil Young, and John Mellencamp, as well as Dave Matthews & Tim Reynolds, Jack Johnson, Sheryl Crow, The Avett Brothers, Jamey Johnson, Blackberry Smoke, Valerie June, Lukas Nelson & Promise of the Real, Insects vs. Robots, and Blackwood Quartet. Little wonder that the upcoming 2017 concert sold out on the first day tickets went on sale. The performers, who all donate their time, deserve special praise and appreciation. (The Wikipedia article on Farm Aid lists all of the concert venues and performers in Farm Aid's illustrious concert history.)
Since 1985, Farm Aid has raised more than $50 million to help family farmers thrive all over the country as well as energizing the good food movement. Farm Aid's online Farmer Resource Network connects farmer to an extensive network of organizations across the United States that help farmers find resources to access new markets, transition to more sustainable and profitable farming practices, and survive natural disasters.
The organization also promotes fair farm policies to defend and bolster family farm-centered agriculture and has worked side-by-side with farmers to protest factory farms and inform farmers and eaters about issues like genetically modified food and growth hormones. About 10 years ago, Farm Aid founded Homegrown.org with the mission to create a place where our love for food and the land evolves, deepens and becomes something more fulfilling.
As we have often noted, at the beginning of the 20th century, 50% of the U.S. workforce was in farming, today it's less than 2%.  Next month's concert near Pittsburgh is, once again, a time to offer praise for the hard-working 2% (which includes an increasing number of small farmers who grow our food with a commitment to a sustainable agriculture that cares for people and community-building, animals, land and water, especially the farmers committed to community supported agriculture, which we promote on this website). Kudos to Farm Aid and Homegrown.org which provide hope for the future of the American family farm, and to the musicians and performers who have donated their time for this year's Farm Aid concert.
(Frank W. Barrie, 8/22/17)