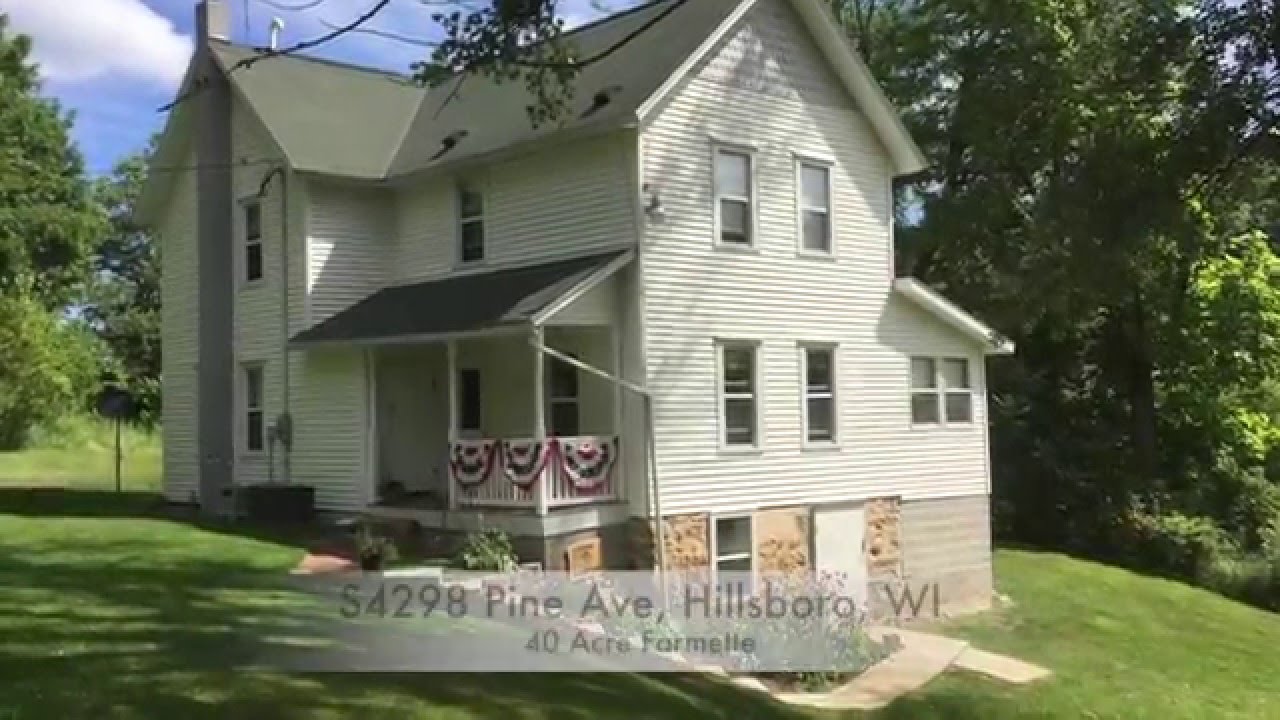 The story of immigration to America is a familiar one: the poor, the huddled masses yearning to be free, escaping tyranny or seeking opportunity, crossing the vast ocean to start a new life. A less familiar narrative, however, is migration in the other direction, from the new world to the old. In recent years it is a story being played out increasingly. Young, educated Americans are embracing mobility and setting off in pursuit of adventure and opportunity beyond the shores of the United States. Add mad love to the mix and you have the makings of a compelling story.
Imen McDonnell, a young American woman with a career in broadcasting, experienced a life-changing encounter when she met and fell in love with an Irish farmer. Eventually she traded in a hectic life in New York and Los Angeles for marriage to Richard, her farmer, and a move to his family farm in County Limerick, in the rural south west of Ireland, a couple of miles from the River Shannon.
In McDonnell's book, The Farmette Cookbook – Recipes and Adventures from My Life on an Irish Farm (Roost Books, Boulder, Colorado, 2016), she readily confesses that it was far from an easy switch from full-service city life to the self-sufficiency of farm life. Not to mention the cultural and lifestyle adjustments required of one rebooting her life in another country. But the enthusiasms of youth and love can carry a person a long way.
McDonnell's book provides dozens of traditional tried-and-true Irish recipes (some with a modern and new world tweak) as well as a winsome chronology of a young woman's voyage of discovery. On the food side, it is divided into 12 separate sections, ranging from traditional dairy skills (how to make country butter, sour cream, cultured buttermilk, sweet cream ice-cream, and a basic farmer cheese, etc.) through fruits and vegetables (including a whole section devoted to the beloved potato), fish and fowl through to pies and tarts. There is a separate section about children and their tastes (as mother to a young boy the author knows what she's talking about).
Reliance on local, fresh and simple ingredients is emphasized. Some of the recipes may sound daunting at first glance, Irish farmhouse ricotta cheese, for example, but prove to be models of simplicity. Many recipes celebrate the glory of traditional comfort food, such as fish pie, colcannon, bangers and mash, and chocolate biscuit cake, staples of the Irish kitchen. But McDonnell also ventures further afield for inspiration: an exotic riff on traditional Irish fare is provided by her St. Patrick's Day bacon and cabbage pot stickers accompanied by soy dipping sauce. The classic Dublin Lawyer (lobster dipped in sauce of whiskey, butter and cream) is followed by a recipe for smoked salmon tacos, combining a popular Irish ingredient served with something that definitely is not Irish. Implicit in her approach is that there is little to fear when working with an open mind and top quality ingredients.
Her personal saga is related in commentary and anecdotes. Urban life in the United States had hardly prepared McDonnell for life on an Irish farm, located 45 minutes' drive from the nearest supermarket. But with the help of family, friends and neighbors she gradually made the adjustment. She expresses particular gratitude to her late mother-in-law Peggy, who provided a warm welcome and gentle guidance, as well as a practical schooling in country ways and Irish cooking.
McDonnell took a course in organic gardening and together with her son built a small organic garden. She sees that now as emblematic of the start of their future together. Today she takes pride in growing much of the family's own food and also in her participation in running the family's grass-fed dairy cattle and free-range poultry farm, focusing on sustainability and renewable energy.
The Farmette Cookbook comes with a useful introductory section on stocking the larder, with explanation and translation of ingredients, tools and equipment. Another section entitled resources, includes websites from which Irish ingredients may be ordered and suggestions of places to visit or stay in Ireland to explore the origins of some of the featured produce. Many of the recipes come with handy little tips and/or cautions and the book contains a chart of common conversions, US to metric, which should by now be standard in any good cookbook but, alas, often is not.  Filled with photographs of food, ingredients, family and the Irish countryside, as well as snippets of folklore, it is beautifully presented and provides an entertaining and informative read.
Imen McDonnell is also author of the blog, Farmette.  In a post from last year, she described her vision to develop Fine Fettle Farm as a thriving CSA (Community Supported Agriculture) program that will serve those who cannot grow their own and want to partner with a farmer for fresh weekly produce. In addition to growing vegetables, fruits, and herbs, the CSA will offer subscriptions for honey, raw milk, cheese, yoghurt, and foraged edibles such as wild garlic, mushrooms, sloes, blackberries, elderberries, rosehips and whatever else the season and our hedgerows bring.
(Eidin Beirne, 8/14/18)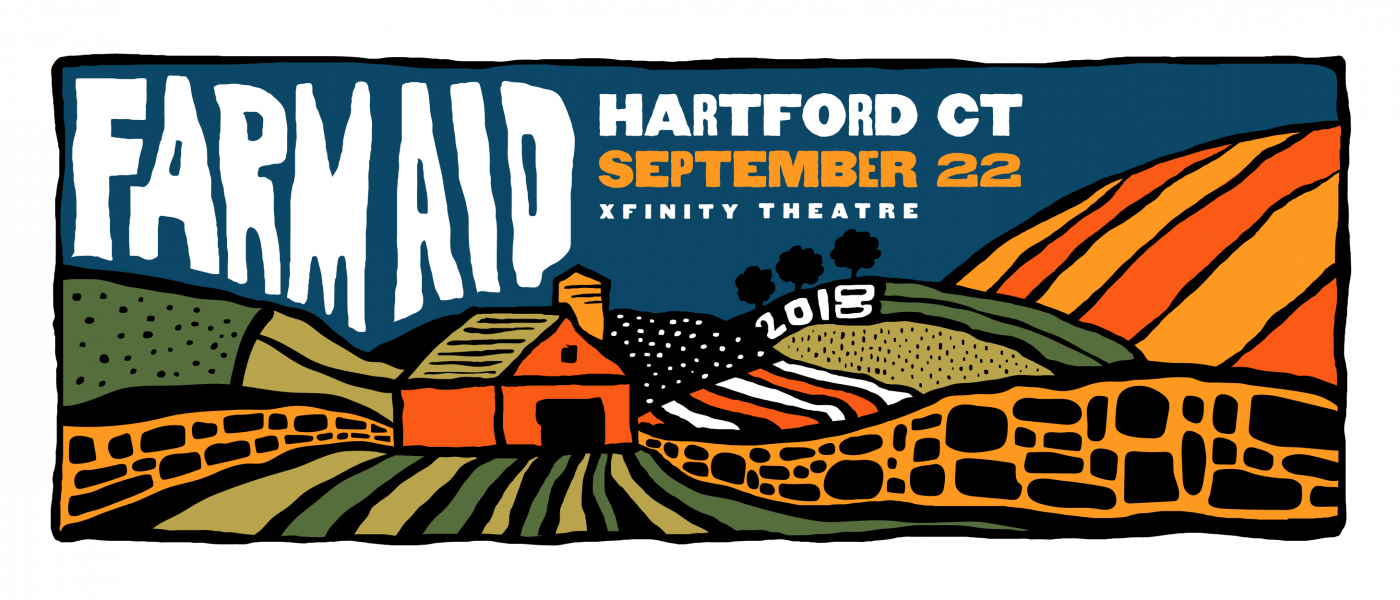 Tickets for the Farm Aid 2018 concert sold out on the first day of sales in only four hours, a couple of months before the concert is to be held on September 22 at XFINITY Theater in Hartford, Connecticut. "We're honored that Connecticut has embraced Farm Aid in this way," said Carolyn Mugar, executive director of Farm Aid. The Hartford outdoor/indoor amphitheater has a capacity of 30,000 (indoor, 7,500). Fans, unable to purchase tickets, can watch at no cost the live webcast of the day-long music and food festival on farmaid.org
This year, Farm Aid has adopted a strict policy on reselling Farm Aid 2018 tickets purchased directly in a Farm Aid pre-sale or obtained from an artist's fan club: they may not be resold. Farm Aid has reserved the right to void any tickets found to be in violation of this policy without issuing a refund, and holders of voided tickets will be denied access to the venue.
This effort, to thwart the resale market, is limited because many resellers have possession of Farm Aid tickets from having purchased them on the first day of sales when they sold out in a matter of hours, which is not prohibited by law. They are charging what the market will bear: unfortunately, all mark-up over the face value of the ticket does not accrue to Farm Aid. (Ticket resellers are currently offering lawn seats for more than $100.00 and seats indoors range in price from $300.00 to $700.00.)
As a thank you to Farm Aid supporters, Farm Aid holds a ticket presale to provide access to some of the best seats at all ticket levels. It's not too early to plan ahead for 2019's concert. Sign up to get information from Farm Aid on next year's presale.
The first Farm Aid concert was held in 1985, and this year's concert in Hartford represents the 33rd inspirational celebration of the American family farm. The 2018 concert lineup includes the three legendary performers who organized the first Farm Aid concert, Willie Nelson, Neil Young, and John Mellencamp, as well as Dave Matthews & Tim Reynolds, Lukas Nelson & Promise of the Real, Chris Stapleton, Sturgill Simpson, Kacey Musgraves, Margo Price, Nathaniel Rateleff & The Night Sweats, and Particle Kid (a/k/a J. Micah Nelson). Little wonder that the upcoming 2018 concert sold out on the first day tickets went on sale. The performers, who all donate their time, deserve special praise and appreciation. (The Wikipedia article on Farm Aid  lists all of the concert venues and performers in Farm Aid's illustrious concert history.)
Since 1985, Farm Aid has raised more than $53 million to help family farmers thrive all over the country as well as energizing the good food movement. Farm Aid's online Farmer Resource Network connects farmer to an extensive network of organizations across the United States that help farmers find resources to access new markets, transition to more sustainable and profitable farming practices, and survive natural disasters.
The organization also promotes fair farm policies to defend and bolster family farm-centered agriculture and has worked side-by-side with farmers to protest factory farms and inform farmers and eaters about issues like genetically modified food and growth hormones. About 10 years ago, Farm Aid founded Homegrown.org with the mission to create a place where our love for food and the land evolves, deepens and becomes something more fulfilling.
As we have often noted, at the beginning of the 20th century, 50% of the U.S. workforce was in farming, today it's less than 2%.  Next month's concert in Hartford is, once again, a time to offer praise for the hard-working 2% (which includes an increasing number of small farmers who grow our food with a commitment to a sustainable agriculture that cares for people and community-building, animals, land and water, especially the farmers committed to community supported agriculture, which we promote on this website). Kudos to Farm Aid and Homegrown.org which provide hope for the future of the American family farm, and to the musicians and performers who have donated their time for this year's Farm Aid concert.
(Frank W. Barrie, 8/7/18)

Our most popular webpages, especially in the summer season, are the directories for farm to table dining. And our most popular webpage is consistently the Massachusetts dining directory, very likely the result of the state's attraction for vacationers. Our Massachusetts dining directory has over one hundred listings including twenty listings in Berkshire County, from Chester to Williamstown, with multiple listings in Great Barrington, Lenox, and Pittsfield.
The popularity of The Berkshires as a summertime destination for visitors is not only rooted in the region's natural beauty, but also Berkshire County's extraordinary variety of cultural venues. A magnet for vacationers are those with a focus on art: Clark Art Institute, MASS MoCA, Williams College Museum of Art, Norman Rockwell Museum, and Chesterwood; theater: Barrington Stage, Berkshire Theater Group and Williamstown Theater Festival; music: Tanglewood; and dance: Jacob's Pillow.
Perhaps the most one of a kind farm to table dining experience included in our Massachusetts directory is the Seeds Market Cafe, which is open for lunch and occasionally for a special farm to table dinner, as well as coffee and snacks. Its appeal is succinctly summed up in a few words on the cafe's menu: Shaker inspired. Neighborhood sourced. And the creators of the cafe's menu are similarly duly noted: the Farm, The Shakers & chef Brian Alberg. (The Shakers were initially known as "Shaking Quakers" because of their ecstatic behavior during worship services.)
Seeds Market Cafe is located at the 750-acre Hancock Shaker Village, a living-history museum open to the public (from April to December) with 20 authentic Shaker buildings, rich collections of Shaker furniture and artifacts in rotating exhibits, and a working farm with extensive gardens and heritage-breed livestock. (Museum admission is not required to dine in the Cafe.) To lunch yards away from the 1826 Round Stone Barn at Hancock Shaker Village is extraordinary. An architectural icon and agricultural wonder, this unique dairy barn originally stabled 52 milk cows.
On a recent afternoon, Seeds Market Cafe was a perfect stopping point for lunch on the drive from my home in Albany, NY to Pittsfield for a matinee of The Cake at Barrington Stage, well-reviewed by critic Steve Barnes in the Albany Times Union. The play was as good as expected based on the review, and the lunch was a delicious prelude to stimulating theater.
It was an easy decision to make my main meal for the day, a delicious lunch at the cafe. And although meat is not a big part of this mostly vegetarian diner's diet, Lila's Lamb Meatballs seemed a special dish to select since I've never home-cooked a meal using lamb. Served with charred broccoli caesar and naan, it made for a hearty and satisfying meal.
A generous helping of lamb meatballs spiced lightly with Mediterranean flavors was served with the most delicious, warm naan, a pita-like Indian bread. Accompanied with a delicious salad, including charred broccoli, cherry tomatoes, olives as well as pickled carrots, snow pea pods and beets, little room was left for dessert. But a serving of Shaker Brown Bread, with Ronnybrook butter and Maldon Salt, with its molasses flavor and not too sweet, was a perfect ending to lunch. Blueberry pie would have to await another visit.
And if you're fortunate to be a resident of Berkshire County within convenient driving distance of Hancock Shaker Village, consider a CSA (community supported agriculture) farm share.  The Village's organic farm grows heirloom vegetables, herbs and flowers, many of the same varieties grown by the Shakers, on land that's been in continuous cultivation since the 1790s. Sustainable Shaker land-steward practices, including seed-saving and an all-natural approach to fertilizing and pest control are practiced.
[Seeds Market Café, 1843 West Housatonic Street (Hancock Shaker Village), (Museum admission is not required to dine at Café or shop at Shaker Mercantile next door), 413.443.0188, Lunch, Snacks & Coffee: Daily 10:00AM-5:00PM, Dinner: Click on link for info on several dates when seasonal dinner available]
(Frank W. Barrie, 8/3/18)

A celebrated organic farmer of peaches, grapes, and nectarines in California, David Mas Masumoto is also a gifted storyteller and chronicler of the considerable challenges and rewards of organic farming. Masumoto's memoir, Wisdom of the Last Farmer, Harvesting Legacies From The Land (Free Press, A Division of Simon & Schuster, New York, NY 2009), is a tribute to his father, whose dogged persistence created the "perfect peach" celebrated by Alice Waters at Chez Panisse. It wasn't an easy path.
Masumoto's two grandfathers emigrated from Japan at the end of the 19th century, one from the Hiroshima area and the other from Kumamoto in southern Japan. Though prohibited from owning land because of alien land laws, they worked and saved with the hopes of buying land once their sons were of age.
At the outbreak of World War II, however, their Japanese-American families were interned at Gila River Relocation center in the Arizona desert. After the war, Masumoto's father purchased eighteen acres of hardpan in California's Central Valley. In this gentle narrative, Masumoto weaves his father's personal story together with penetrating observations about organic farming, aging, and the challenges our society must confront if we want to fix our land and food system.
Wisdom of the Last Farmer admits us into the Masumoto family circle, where we have the privilege of listening to elders reminisce about farm and family. Masumoto tells us how he followed the swerving tractor-wheel tracks that told the story of his father's first stroke. Those of us who have faced the inevitable decline of parents will recognize the hope, determination, uncertainty, and sadness with which Masumoto faced the reversal of roles as he worked with his father to find ways to contribute to the productive running of the farm. We understand the determination to communicate with a parent who can no longer speak, and who must relearn the most basic farming tasks.
Reading this book, we also come to appreciate the impacts of larger economic or policy trends on family farmers. In one telling example, Masumoto relates that in the mid 1970s the USDA began encouraging farmers to grow shiny, colorful fruit to appeal to the large supermarket chains that were starting to dominate the market for produce. The USDA went so far as to develop color cards for fruit varieties. With this standardization on color, rather than flavor or nutritional content, older varieties of nectarines and peaches lost their value in the market.
As a result, in 1978 David Mas Masumoto and his father watched sadly as their heirloom Le Grand nectarine trees were pulled up and burned because the fruit was too yellow for the current cosmetic standards. According to Masumoto, This must have hit Dad as an insult. He was often judged by the color of his skin – and now, as frivolous as it sounded, so were his fruits. Thankfully, as the organic movement renewed our quest for taste and appreciation for older fruits, the Masumoto farm replanted Le Grand nectarines along with other vintage varieties.
Masumoto's poignant stories pull us into the life of the farm. Before we know it, we're walking alongside him on a 100 degree day and suffering with muscle spasms from dehydration through the night. Next, we're working feverishly to save a raisin crop inundated in an unusual late summer rain, or sifting through a junk pile for discarded tractor parts.
I always knew farming was hard, but after this memoir, I will never eat another peach without thinking of Masumoto's description of his father's work gloves, which are never quite discarded. The split fingers of the leather gloves have been mended with duct tape and curl stiffly into fists. Like veterans, they seem to trade war stories as they crowd together in a workbench drawer, reminding me of their prior battles and our continuing struggles: they may be worn down but they have not forgotten.
(Laura Shore, 8/1/18)
[Editor's Note (FWB): David Mas Masumoto received the Rodale Institute's Organic Pioneer Award for 2018, given to a farmer who is leading the good food movement towards an organic planet. As reported in an earlier post this past June, in accepting the award, Mas Masumoto (who grows organic peaches, nectarines and grapes for raisins on the 80-acre Masumoto Family Farm, south of Fresno) noted that he was honored to be part of the Rodale family of pioneers as we all work to build a healthy world. And with inspiring humility, added that he shared the award with all those who have worked the soil and organic peaches, nectarines and raisin grapes on our family farm, including all the life above and below the ground—I live in their shadow of wisdom and excellence.]

A few weeks ago, in a Here to Help column appearing in the New York Times, Molly O'Neill shared a recipe for Chez Panisse's Blueberry Cobbler. O'Neill noted that the recipe prizes the berries above all, using only 1/3 cup of sugar. A blueberry cobbler from the kitchens of Chez Panisse, the mother of all farm to table restaurants opened by food activist Alice Waters in 1971, is an irresistible dessert in mid July when local blueberries are becoming available. The Wikipedia page on the Berkeley, CA Chez Panisse sums up the importance of this restaurant which focuses on ingredients rather than technique and has developed a supply network of direct relationships with local farmers, ranchers and dairies.
Although conventional blueberries do not appear on the Environmental Working Group's list of the dirty dozen, on the group's full list blueberries are shown as number 15. No surprise then, that for our blueberry rhubarb cobbler, local and organic blueberries would be the main ingredient in preparing our summertime dessert.
Last summer, we shared a recipe for Oatmeal Strawberry Squares from Beatrice Trum Hunter's trail-blazing The Natural Foods Cookbook from 1961 and noted the difficult quest to find local and organic strawberries. Our hunt for local and organic blueberries took less effort since we could retrace our path from last summer's hunt for strawberries. And much easier, was harvesting some stalks of rhubarb from a backyard garden to use in our variation on the Chez Panisse recipe.
In addition to substituting a cup of rhubarb (to accent the sweet with a complementary tart flavor) for one cup of fresh blueberries in the original Chez Panisse recipe, instead of using 3/4 cup of heavy cream, our recipe substitutes 3/4 cup of kefir milk. Another variation, since our recipe uses a cup of sliced-up rhubarb, a slightly longer baking time of 40 to 45 minutes is needed to ensure that the rhubarb becomes tender, instead of 35 to 40 minutes if only blueberries are used.
This local and organic food advocate almost always avoids using added sugar, and although tempted to substitute local maple syrup or local honey, for this recipe I broke my rule and used Jedwards Fair Trade Certified Organic sugar, available in the bulk food section of my hometown food co-op, the Honest Weight in Albany, NY.
Blueberry Rhubarb Cobbler (Makes 4-6 servings)
The Berries & Rhubarb
3 1/2 cups fresh blueberries
1 cup of rhubarb (sliced into 1/4 inch pieces)
1/3 cup sugar
1 tablespoon all-purpose flour
The Dough
1 1/2 cups all-purpose flour
1 1/2 tablespoons sugar
2 1/4 teaspoons baking powder
1/2 teaspoon sea salt
3/4 cup kefir milk
6 tablespoons cold unsalted butter, cut into 1/2 inch pieces
Heat the oven to 375 degrees.
To prepare the blueberries and rhubarb, place in a bowl the blueberries and sliced-up rhubarb and toss with the sugar and flour. Set aside.
To make the dough, mix the flour, salt, sugar and baking powder in a bowl. [I used all-purpose, organic whole wheat flour from Farmer Ground Flour in Trumansburg (Tompkins County, NY).] Cut in the butter until mixture resembles coarse meal. [I used Kriemhild Meadow butter made with milk from the Hamilton (Madison County, NY) dairy farm's grass-fed cows.] Add the kefir milk and mix lightly, just until the dry ingredients are moistened.
Put the blueberries and rhubarb in a 1 1/2-quart baking dish or pan.
Make patties out of the dough, 2 to 2 1/2 inches in diameter and 1/2 inch thick. Arrange them over the top of the berries and rhubarb.
Bake until the topping is brown and the juices bubble thickly around it, about 40 to 45 minutes.
Let cool slightly.
Serve warm, with yogurt or cream or vanilla ice-cream, if desired.
(Frank W. Barrie, 7/23/18)