Created by the American Horticultural Society (AHS) and the Junior Master Gardener Program (JMG program), the Growing Good Kids- Excellence in Children's Literature Awards honor the best new children's books about gardening, nature and the environment. These national awards for children's literature began in 2005 when the AHS and the JMG program recognized 40 books for children as Growing Good Kids Classics.
The list of 40 books includes some well known classics including Christina Bjork's Linnea in Monet's Garden, Shel Silverstein's The Giving Tree, Beatrix Potter's The Tale of Peter Rabbit and Frances Hodgson's The Secret Garden.
In succeeding years, children's books have been recognized annually by the AHS and the JMG program as Growing Good Kids Book Award Winners, with a varying number of books so honored each year. In 2014, for example, only one book received the award, while in 2017 a record number of six books were honored.
Viewing the list of winners over the years, some titles stood out as especially relevant to our concern to know where your food comes from including Carol Malnor and Trina Hunner's Molly's Organic Farm, Pat Brisson's Before We Eat- From Farm to Table, and Rick Swann's Our School Garden.
The JMG program, an international youth gardening program of the university cooperative Extension network, was created and is managed by Texas A & M AgriLife Extension. The program is mostly utilized in schools around the country and is taught by teachers as a part of their classroom instruction, but there are also Junior Master Gardener groups that learn in informal settings like after school programs, 4-H, scouts and summer camps. The JMG program offers a host of curriculum options available on-line.
The best children's books about gardening and nature for 2018 were announced at the National Children & Youth Garden Symposium held this year at Cornell University in Ithaca in upstate New York. Five books were recognized as inspiring and engaging works of children literature focused on themes related to gardening, nature and the environment.
This year's winners are: (1) What Will Grow? by Jennifer Ward, illustrated by Susie Ghahremani, (2) Fresh-Picked Poetry: A Day at the Farmers' Market by Michelle Schaub, illustrated by Amy Huntington, (3) Bloom by Deborah Deisen illustrated by Mary Lundquist, (4) Karl, Get Out of the Garden! by Anita Sanchez, illustrated by Catherine Stock; and (5) Blue Corn Soup, by Caroline Stutson, illustrated by Teri Weidner.
(Frank W. Barrie, 10/11/18)

There wasn't an empty seat in the 500-seat Tishman Auditorium at the New York University Law School's Vanderbilt Hall for Food Tank's Second Annual New York City Summit, Focusing On Food Loss And Food Waste. This Food Tank summit in the urban metropolis was the second day long gathering of diverse speakers in interactive panels to address the immense problem of food loss and waste, after the first summit on the issue in NYC sold-out immediately, with a long waiting list of people wanting to attend.
Food Tank Summits have become a phenomenon in the good food movement attracting large audiences, including an impressive number of young people concerned about the future of our planet's food and health. Food Tank, which calls itself the Think Tank For Food, expertly and at no cost to viewers, also live-streams all of its summits.
Next up is a San Diego Summit, Growing the Food Movement, on November 14, 2018 which the organization notes will "sell out quickly" as did the two summits in NYC on food loss and waste. Earlier this year in February, Food Tank's Cultivating the Next Generation of Young Food Leaders in Washington, DC was also a sold-out summit.
Hearing Marion Nestle speak at the Food Tank summit in New York City this week was an added bonus making attendance at the summit especially worthwhile. She is the recently retired Professor of Nutrition, Food Studies, and Public Health at the Steinhardt School of Culture, Education, and Human Development at New York University and the author of nine books, including Soda Politics: Taking on Big Soda (and Winning), Food Politics: How the Food Industry Influences Nutrition and Health, What to Eat and the soon to be published later this month, Unsavory Truth, How Food Companies Skew The Science Of What We Eat. She startled this listener at this Summit on food waste when she stated pointedly at the start of her conversation with Food Tank founder, Danielle Nierenberg, that overproduction is designed to be wasteful. Why? Trying to sell more food is the name of the game for industrial food producers.
In Prof. Nestle's analysis, slick and manipulative marketing campaigns to get consumers to buy cheap food goes hand in hand with the modus operandi of the industrial food system: to seek profits while externalizing costs to societies incurred as the result of the negative environmental, health, and financial impacts of industrial food production including notably the obesity epidemic. It was encouraging to hear Nestle's remedy for food waste, which echoes the values we advocate on this website: buy your food from local farmers and follow Michael Pollan's simple rule to Eat Food, Mostly Plants, Not Too Much.
Other noteworthy speakers and panelists at the New York City summit included Dan Barber, arguably the second most famous farm-to-table chef in the U.S. (after Alice Waters), and the founder of Blue Hill, a restaurant in Greenwich Village, and of Blue Hill at Stone Barns within the Stone Barns Center for Food and Agriculture (Stone Barns) in Pocantico Hills (Westchester County, NY). Helping to create the philosophical and practical framework for the farm and educational center just 30 miles north of New York City, Barber sources food for his two restaurants from the extensive and diverse farming operations at Stone Barns (as well as other local farms).
At the Food Tank Summit in NYC this week, Barber focused on the seed company, Row 7, which he as a chef created along with plant breeder Michael Mazourka and seedsman Matthew Goldfarb. Undergirding the relevancy of this focus at a summit focused on food loss and waste is assumably the fact that flavorful and nutritious food is not so readily "wasted" by consumers.
The website for Row 7 notes the ambition of Barber's seed company is to create big changes in how we eat and in turn how we grow with the goal of producing tastier food, healthier soil, more diverse and nutritious diets for as many people as possible. Row 7 currently offers seven varieties of seeds: a little pumpkin, a flavorful habanero pepper minus the burn, a beet with vegetal sweetness without earthiness, a creamy, nutty and buttery potato, a palm-size squash with concentrated sweetness, flavor and beta-carotene, a cucumber with bold and complex flavors; and a honey nut squash designed to bring the best flavorful qualities to the processing industry.
Activist Haile Thomas, who at 12 years old, created the Plant-Powered, Kids Nutrition and Culinary Education Program HAPPPY (Healthy Active Positive Purposeful Youth) was also interviewed by Danielle Nierenberg at the summit. Thomas has successfully spread the values of the good food movement to over 15,000 kids by bringing free/affordable plant-based nutrition and culinary eduction to under served/at-risk communities. Now only 17, she has an uncanny ability to connect with people and held the attention of the large audience with her energy and vision.
With nearly 24 speakers and panelists, the summit was remarkable for the territory covered in one day. Even if you are unable to attend an event, take advantage of the free live streaming of future Food Tank summits by signing up on its website to receive news and updates from the organization on future summits.
(Frank W. Barrie, 10/5/18)

For 28 years the Agricultural Stewardship Association (ASA) has worked to accomplish its praiseworthy mission: to protect the farms, rich soils and agricultural landscape in Washington and Rensselaer counties in upstate New York's northern Hudson River Valley. In that time the organization has managed to conserve 125 farms and 20,042 acres. And for the last 16 years, a significant source of funding for this mission has come from the Landscapes for Landsake Art Sale and Exhibition, a celebration of the land by the community of local artists. Over the years, more than $700,000 in artwork has been sold at ASA's Landscapes Art Show, with the artists generously donating 50% of the proceeds, to farmland conservation.
The show opens with a wine and cheese reception on Saturday, October 6th from 12 to 5 p.m. Admission is $10 per person. The gallery is also open from noon to 4 p.m. on Sunday and Monday, free of charge.
This year's exhibition features the work of 60 artists, with 14 participating for the first time. Many of the artists will be on hand to discuss their work throughout the weekend. The sale takes place in the historic barn at Maple Ridge, 172 State Route 372 in the hamlet of Coila, just west of the Village of Cambridge (Washington County, NY), an hour's scenic drive from Albany. Participating artists generously donate 50% of their proceeds to support ASA's farmland conservation work.
Teri Ptacek, ASA's executive director, explains This event celebrates the connection between the art and the landscapes we are working to protect. It's what makes Landscapes for Landsake so special. The success of this event has had a tremendous impact on ASA's ability to protect local farms.
Curated by the artists John and Gigi Begin, of Cambridge (Washington County, NY), for the past three years, the couple have generously donated their time, talent and experience to Landscapes for Landsake resulting in the most successful years in the event's history. There really is no other venue in the region that has all of these incredibly talented local artists in one place at one time, Gigi says.
This year's artists include: Cyndy Barbone/Susan Hoffer Collaboration, Deborah Bayly, Susan Beadle, Gigi Begin, John Begin, Linde Caughey, Marilyn Cavallari, Matt Chinian, Eden Compton, Susan Coon, Joan Duff Bohrer, Sally Eckhoff, Yucel Erdogan, Ann Fitzgibbons, Jerry Freedner, Janine Gibson, Beth Hill, Conard Holton, Margaret Horn, Mary Iselin, Carolyn Justice, Laura Cromie Kemmerling, Lynne Kerr, Tom Kerr, Carolyn Kibbe, Clarence King, Rose Klebes, Karen Koziol, Carol Law Conklin, Nina Lockwood, Elizabeth Maloney, Leah McCloskey, AnneLise McNeice, Virginia McNeice, Catherine Minnery, Robert Moylan, Harry Orlyk, Leslie Parke, Terry Peca, Leslie Peck, Christopher Pierce, James Rodewald, Elise Sheehan, Laura Shore, Lorianne Simon, Robert Skinner, Seline Skoug, Ferrilyn Sourdiffe, Anne Sutherland (who painted the event's featured piece, In the Stillness), Marguerite Takvorian Holmes, Terry Teitelbaum, Janine Thomas, Mark Tougias, George Van Hook, Frank Vurraro, Takeyce Walter, Susan Bayard Whiting, and Regina Wickham.
This visitor to the shows over the years has especially admired the snowscapes by artists Mark Tougias and Robert Moylan, both again participating in this fall's exhibit. (They take on special meaning in our era of global warming.) It's also pleasing to note the participation in ASA's Landscapes for Landsake of Laura Shore, an artist whose Farm Share Studio we have promoted with a small ad on our website's pages.
Click on the link to the ASA's website at www.agstewardship.org or its Facebook page for further details.
(Frank W. Barrie, 9/26/18)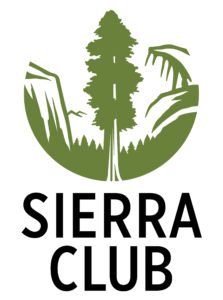 Participation in Sierra's 12th annual Cool Schools ranking was open to all four-year undergraduate colleges and universities in the United States and Canada, and for the first time, two-year community colleges were eligible to participate. Sierra received 269 complete responses from qualified colleges- a record response rate.
Sierra ranks schools on sustainability to serve as a guide for prospective and current students and alumni, as well as school administrators, so as to compare colleges' commitments to environmentalism and to spur healthy competition among schools, raise environmental standards on campus, and publicly reward the institutions that work hard to protect the planet. Sierra is the official magazine of the Sierra Club, the United States' oldest, largest and most influential grassroots environmental group.
As in past years, Sierra collaborated with the Association for the Advancement of Sustainability in Higher Education (AASHE) to gather the raw data for the rankings. The raw data is submitted by participants via AASHE's Sustainability Tracking, Assessment & Rating System (STARS).
For the 2018 rankings, Sierra processed the STARS data through a custom-built formula that ranked the schools according to its own weighting criteria across 18 categories ranging from curriculum to water as well as the category that we spotlight, food and dining.
The top ten colleges for food and dining include institutions, large and small, in rural and urban areas, and in Canada as well as the United States, were once again led by Vermont's Sterling College:
| | | |
| --- | --- | --- |
| Rank | School |  Score |
| 1 | Sterling College (Craftsbury Common, VT) | 4.11 |
| 2 | Univ of Connecticut (Storrs, CT) | 3.20 |
| 3 | American College of Greece (Athens, Greece) | 2.93 |
| 4 | Antioch College (Yellow Springs, OH) | 2.91 |
| 5 | Univ of Winnipeg (Winnipeg, Manitoba) | 2.65 |
| 6 | Denison Univ (Granville, OH) | 2.60 |
| 7 | Northland College (Ashland, Wisc) | 2.57 |
| 8 | College of the Atlantic (Bar Harbor, ME) | 2.50 |
| 9 | Columbia Univ (NYC, NY) | 2.43 |
| 10 | Colgate Univ (Hamilton, NY) | 2.40 |
Sterling College has been ranked number 1 for food and dining for the past three years.
To determine its top ten cool schools for 2018, Sierra made adjustments to the STARS scoring in order to give much more weight in the areas of (i) energy, (ii) air and climate, and (iii) transportation because the Sierra Club believes that progress in these sectors is essential for addressing the climate crisis. It also gave more weight to public engagement efforts, out of the belief that colleges and universities have a responsibility to encourage students to be civic actors in their communities. And in the area of academics, it gave relatively greater weight to curriculum over research.
Sierra's ten greenest schools for 2018 include the University of Connecticut, which also ranked in the top ten for food and dining:
Rank
School
Score
1-tie
Green Mountain College, (Poultney, VT)
University of California, Irvine
86.95
2
Univ of New Hampshire (Durham, NH)
84.30
3
Univ of Connecticut (Storrs, CT)
81.76
4
Colorado State Univ (Fort Collins, CO)
81.22
5
Arizona State Univ (Tempe, AZ)
81.04
6
Dickinson College (Carlisle, PA)
80.67
7
Univ of Massachusetts Amherst
79.07
8
Seattle Univ (Seattle, WA)
78.41
9
California State Univ, Chico
78.00
10
Middlebury College (Middlebury, VT)
76.99
(Frank W. Barrie, 9/20/18)

You'd think it has much to do with flavor, this diet of ours. It turns out we're making choices based on an amazing range of factors, including the color and size of the plate on which our food is served and the volume and tempo of the music that might be coming at us.
Rachel Herz's book Why You Eat What You Eat, The Science Behind Our Relationship With Food (W.W. Norton & Co., New York, NY 2018) examines not only the actions and reactions that go on within us but also how we're influenced by a huge variety of signals from around us. People will eat more Hershey's Kisses – 46 percent more, in one study – when they're presented in clear jars, as opposed to opaque containers. The moral: put your candy in ceramic jars and wrap your sandwiches in aluminum foil, she writes.
And the color preferences we associate with food extend to how the food is presented or plated, which is due to the associations that we have learned between color and temperature. Red, yellow, and orange are 'warm' colors. Blue and white are 'cold' colors. Red makes food taste sweeter, yet it's also understood as a color of warning. In a fascinating study, people were seen to eat half as many pretzels served on a red plate as when they were served on blue or white. And even color distribution plays a part: we'll scarf up fewer M&Ms when they're presented in a color-segregated array.
Size matters, too. We eat fewer hors d'oeuvres when they're smaller, and we feel more satisfied finishing a portion presented on a small plate than when the same portion appears on one that's larger.
Many such observations propel the book, which unfolds in a carefully planned sequence that begins with matters of flavor and taste. Thus, we learn that we have taste receptors in our lungs, pancreas, stomach, and liver. And nose. But we actually register the flavor of something with the receptors on the tongue and the throat and the roof of the mouth. But don't keep believing that fiction about different parts of the tongue being geared to different tastes: it turns out (well; it's been known for decades) that the tongue tastes whatever it's going to taste on all of its many thousands of buds – except for a line in the center. It's the brain that segregates the processing of that information.
Furthermore, what we fully register are four major sensations: sweet, sour, salty, bitter. Although umami – the savory taste of glutamate – has been vying for inclusion, it doesn't fully qualify. It's one of about 20 other mouth sensations that don't meet the established criteria for taste qualification, chief among which are fat, calcium, and spiciness. Herz devotes a worthy amount of space to each of these tastes, presenting them with both scientific and anecdotal analysis.
And she does so with a prose style that remains engaging throughout, as when she notes that the attraction, for some, of spicy food is based on the fact that pain causes endorphins to be released and therefore chili heads get a little heroin-like high from their exploits. Endorphins. . . are our body's home-made opioids. The rousing of endorphins is why hot peppers are touted as aphrodisiacs: peppers can make you feel hot and tingly all over.
All we taste are those properties. Flavor is different: It is an illusion – known as the olfactory location illusion – that the flavor of bacon is in our mouth; the aroma that makes bacon bacon, and not cured salmon, is in our nose. And it's due to the exceptional anatomy of our throat, mouth, and nose that we're able to combine an aroma with some fundamental taste cues and reckon a foodstuff's deliciousness.
But we pick up plenty of exterior cues as well. The popularity of crunchy foods points to an aural satisfaction, and if we consume it with up-tempo music in the background, we'll eat more quickly (and remain oblivious to the reason). Even the heft of a serving container makes a difference. When a portion of yogurt was offered in bowls of three different weights, the sample in the heaviest bowl was judged the best-tasting, possibly associating weight with financial value.
Herz is merciless in her criticism of food purveyors, but she lets the facts do her speaking. We'll eat more of an item that's labeled reduced fat without troubling to notice that a serving of reduced-fat Oreos contains 150 calories versus the 160 in its full-fat sibling, and both contain 14 grams of sugar. Packaging proclamations like healthy and fitness (not to mention gourmet) typically end up being manipulative, and packaging artwork recognizes that you'll eat more cookies if you see more of them pictured.
And what about the comfort factor? On the night of Nov. 8, 2016, as the U.S. Electoral College results tilted toward madness, online food-delivery companies such as GrubHub, DoorDash, Postmates, and Caviar were also seeing orders spike, with high-carb, fatty foods being the most popular. And, Herz notes, sales of alcohol also skyrocketed. While the idea of childhood memory-evoking comfort food has been around for a long time, the term didn't gain currency until 1977, when it appeared in a Washington Post piece about Southern fare.
Anorexia and other food-related aversions and disorders are examined in the course of this study, and a goodly amount of space is given to the science of food advertising and its cost to our diets, as well as the explosion of meals so desirably presented in cookbooks and other media that it's been dubbed food porn.
Herz's excellent study reminds us at every page that it's not enough to know the pedigree of what we're choosing to eat – we need to be aware of the many ways in which we're manipulated, whether it be through social custom or market-researched presentation. We were told years ago that you are what you eat. Here's the way to find out why.
(B.A. Nilsson, 9/13/18)
[Editor's note (FWB): And, of course, for our mindful readers wary of the marketing of food, especially edible food like substances (terminology coined by the real food guru Michael Pollan), how (organically) and where (locally) and when (seasonably) our food is grown and sourced will always be of keen importance, and hopefully such awareness can provide the basis to resist the manipulation of our food choices.]