The Food of a Younger Land by Mark Kurlansky (Riverhead Books, member of Penguin Group, New York, 2009), reviewed here this past summer, is A Portrait of American Food before the national highway system, before chain restaurants, and before frozen food, when the nation's food was seasonal, regional, and traditional- From The Lost WPA Files (as noted on its title page). Arranged geographically, the food items described are a mix of signed and unsigned contributions by participants in the 1930s Federal Writers Project.
One American food item, which dates back to the 1620s, and is rooted in the much older culture and traditions of the American Indians of (what is now) Rhode Island and southeastern Massachusetts including the Narragansett Indians, is known as Indian Flint Corn (with its hard kernels). Described by the WPA writers, Henry Manchester and William Baker (cited by Mark Kurlansky) as a species of corn hard as flint . . . not colorful and produces a fine white corn mean that is known . . . as jonny cake corn meal.
Gray's Grist Mill, located in southern Massachusetts on the Rhode Island border, and one of the oldest continually running grist mills in New England (with a mill operating on the site since 1675), describes in its handy brochure how the Pilgrims who landed at Plymouth in November, 1620, were in desperate straits: The wheat they had brought from England has all spoiled during their long voyage. Luckily, Miles Standish discovered a cache where the Indians stored some of their harvest of corn.
According to the story handed down over the centuries and related in the grist mill's brochure, the corn was a grain unknown to the Pilgrims, but Squanto, a Patuxet Indian who was friendly toward them, taught hem how to pound the corn into a meal with a crude mortar and pestle and then how to mix it with water into a stiff dough which was spread on a small flat surface and stood before an open fire and cooked into a sort of cake.
This home cook suggests that a holiday gift of Jonny Cake Corn Meal from Gray's Grist Mill (whose granite stones have been turning out Rhode Island Jonny Cake Meal for over 300 years) and a copy of Mark Kurlansky's wonderful book would be perfect for anyone appreciative of real food rooted in American history. And what a fun way to spend time in the kitchen with younger family members to make your own jonny cakes hot off the griddle. The recipe provided by Gray's Grist Mill is as easy as can be, though the griddle must be well-greased.
Rhode Island Jonny Cakes
1 cup Gray's Grist Mill White Corn Meal
1 teaspoon salt
2 teaspoons sugar- optional
1 cup water
1/2 cup of milk
This cook used 1 and 1/2 cup of kefir milk, instead of the suggested water and 1/2 cup of milk. Using Maple Hill Creamery's plain kefir from 100% grass-fed cows resulted in mildly tangy and delicious jonnycakes.
And, as a light supper, to accompany the jonny cakes, a helping of Amy's Veggie Sausage, made with organic vegetables, was heated up in a skillet oiled with melted farmstead butter from Kriemhild Dairy. Delicious. (Though next time, I'd be tempted to grill up some Organic Prairie (farmer-owned) sausage, which my local food co-op, Honest Weight in Albany, NY, has begun to carry.)
I also omitted using any sugar, though topping one of the mildly tangy jonny cakes with maple syrup turned out to be a tasty and sweet ending to the meal.
The jonny cakes cook fast and tend to stick to the griddle unless it is well greased. Only two to three minutes, each side, over low heat should be sufficient- like cooking up pancakes.
(Frank W. Barrie, 12/8/17)

Three cheers for the Center for Agriculture and Food Systems (CAFS) at Vermont Law School which has implemented the National Gleaning Project (NGP) with funding from the United States Department of Agriculture National Agricultural Library (USDA-NAL). The mission of the Center for Agriculture and Food Systems is to train the next generation of food and agriculture advocates and entrepreneurs, and to create innovative legal tools supporting the new food movement. And the Center's NGP is specifically focused on examining the legal barriers to enhancing gleaning and fresh food recovery in the United States.
Information on the growing national network of fresh food recovery organizations across the country, as well as the national and state laws and regulations pertaining to gleaning and food donation liability (particularly state specific factsheets on gleaning and food donation liability), is now available on the website of Vermont Law School's National Gleaning Project. And great progress is being made in spreading the ancient and biblical practice of gleaning that allows the collection of unharvested crops for distribution to needy populations and to lessen the wasting of  farm fresh food. The NGP maintains an easy to search map of gleaning and food recovery organizations, and its listings of gleaning and food recovery organizations now numbers nearly 300 throughout the United States.
One of the organizations included in the listings is the praiseworthy Long Table Harvest in Germantown in upstate New York's Columbia County. Long Table Harvest has established relationships with 40 farms which it has been gleaning from. The group has brought together food pantries, churches and schools with its participating farms and now is also reaching into Dutchess County, bringing fresh produce, meat and grain to people in need. In 2017, Long Table Harvest distributed almost 44,000 pound of food- an increase of over 12,000 pounds from 2016.
The revival of gleaning has taken root in Canada and the United Kingdom too. The Canadian publication, alive Magazine, which is a source of news on natural health and wellness, has compiled information on Canadian organizations involved in the gleaning of fresh farm foods. And in the United Kingdom, Feedback has established the Gleaning Network which coordinates volunteers, farmers and food redistribution charities to salvage thousands of tons of fresh fruit and vegetables that are wasted on farms every year across the UK.
(Frank W. Barrie, 12/1/17)

Two years ago, just before Thanksgiving 2015, we shared Francesca Zambello's delicious recipe for Pumpkin & Kale (or spinach) Lasagna, a perfect option for vegetarians as a Thanksgiving entrée (or for a hearty dish on a cold and snowy winter day). In preparing the recipe, the Berry Patch Farm in Stephentown (Rensselaer County, NY), which has a farmstand at the year-round Troy Waterfront Farmers Market in Troy (Rensselaer County, NY), was the source of the creamy colored gumbo pumpkins used to prepare the lasagna.
This past summer during the 2017 growing season I watched with wonder as a vine of pumpkins took root in the backyard compost bin. Even more wondrous, the backyard army of squirrels for some miraculous and unknown reason (but might it be the neighborhood cats?) left the pumpkins alone, no squirrel nibbling or scratching of the pumpkins as they grew. Were they growing from seeds of the 2016 Halloween Jack O'Lantern? It turned out that they were rumbo pumpkins related to the 2015 Thanksgiving pumpkins used for the pumpkin and spinach lasagna prepared two years ago.
With six or seven "volunteer" pumpkins growing out of the compost bin, I had "pumpkin on my mind", and serendipitously, I noticed a reference to Deedee Stovel's The Pumpkin Cookbook, 139 Recipes Celebrating the Versatility of Pumpkin and Other Winter Squash, 2nd Edition (Storey Publishing, North Adams, MA, 2017) in my local newspaper and decided to order a copy. This wonderful cookbook not only has a range of recipes using pumpkin but also a fascinating chapter voicing praise for the versatile pumpkin which Stovel proclaims a superfood.
In a succinct and even profound paragraph, Stovel argues her case effectively:
Pumpkins happily grow in all climates across the United States. In fact, they grow on every continent except Antarctica. One of the many winter squashes, pumpkins have long been prized for their nutrition, adaptability, and staying power. The sturdy outer skin allows them to be stored in a cool place for months. Native to North America, pumpkins have been cultivated for about 9,000 years. For the indigenous people, pumpkin was a mainstay of their diet, and it has served as such for succeeding cultures. Pumpkin offers protein, complex carbohydrates, vitamin C, potassium, and huge amounts of vitamin A and beta-carotene, the precursor to vitamin A. It is high in fiber and low in calories. For sustenance, pumpkin is hard to beat.
Deedee Stovel also includes in her highly recommended cookbook (first published with the title Pumpkin: A Super Food for All 12 Months of the Year and recently reissued as a 2nd Edition), a page on Cooking Pumpkin which describes the range of ways, from boiling, steaming, grilling, microwaving and roasting. I decided to roast half a dozen of the volunteer rumbo pumpkins and then mash the cooked pumpkin to prepare once again Francesca Zambello's Pumpkin & Kale Lasagna. And after thumbing through Stovel's cookbook (which has many appealing recipes for pumpkin main courses, side dishes, soups & salads, breads, pies, cookies, cakes), I decided to prepare her pumpkin cornbread recipe with some personal tweaking, by adding cranberries, using organic blue cornmeal, and substituting honey for sugar.
In substituting honey for sugar, good advice (in the form of four rules) is provided at www.thekitchn.com: use less honey than sugar, reduce the liquids, add baking soda, and lower oven temperature. The two loaves of the cranberry, pumpkin cornbread (made with organic whole wheat pastry flour from Farmer Ground and organic blue cornmeal), which I baked at 325º instead of 350º resulted in a longish hour plus (65 minutes or so) in the not so hot (since recipe called for 350º) oven. Even so, the next morning the middle of one loaf, pulled out of the oven a few minutes before the second one, had sunk in a tad, indicating that another few minutes were needed! Delicious nonetheless.
(Frank W. Barrie, 11/21/17)

The natural fermentation (or pickling) of real food, such as cabbage, cucumbers, carrots and beets has become a big part of the good food movement. And Tara Whitsitt's Fermentation On Wheels is Exhibit A in proving that tasty food, sustainability and community building is the inspiriting consequence of spreading knowledge about pickling food. The fermentation process, which depends on naturally occurring lactic acid bacteria to preserve nature's bounty as tasty sustenance long after harvest season, is succinctly described by Whitsitt as a testament to the deep intelligence of age-old processes.
The recently published account of Tara Whitsitt's life on the road across the United States in her 1986 International Harvester bus turned fermentation lab, Fermentation On Wheels, Road Stories, Food Ramblings, And 50 Do-It-Yourself Recipes from Sauerkraut, Kombucha, and Yogurt to Miso, Tempeh, and Mead (Bloomsbury, New York, NY, 2017) is a very personal narrative, much like a revealing memoir. In addition, it's full of sharp insight into the depressing state of the American food system with industrial agriculture's tight grip on farmland.
Whitsitt has a profound understanding on how massive amounts of chemical fertilizers, herbicides, and pesticides are harmful to the rich soil that is America's major natural resource and on our bodies. And her 50 recipes (conveniently indexed on two pages at the end of the book) are easy to follow and confidence building for a cook attempting to ferment the bounty of nature, making her narrative as much a cookbook and guide to fermentation (complete with Whitsitt's own illustrations) well worth having handy in the kitchen.
This Jack Kerouac of the fermentation world (as nicknamed by David Leite of The Splendid Table) visited dozens of organic farms, homesteads, communities, and activist spaces intent on raising awareness of the lost art of fermentation and the spirit behind it. I read her account with increasing awe at the grassroots movement that has bubbled up like a sourdough starter to offer a roadmap to better health in our bodies and communities. Whitsitt's work has helped to restore her own understanding of the wonder of farmland and the working of it. In her words: To have a connection to and understanding of food and land now, through growing food, fermentation and communal feasting, made me feel that I was in on an old family secret.
Inspired by a recurring dream and supported by Heart and Spoon, her home community in Eugene, Oregon, Whitsitt decided to mobilize her talents and share them with anyone willing to learn. Her fantastic tale of taking to the road is prefaced with all you need to know about fermenting, with the first chapter focusing on fermentation basics, including why one should ferment and what supplies you'll need. She makes it easy and clear, including charts like her salinity table, which could inspire even the most hesitant cook to give it a go. For those of us already familiar, she provides plenty of technical terms to bring out the geek in us without bogging down her story in science or making the reader feel intimidated.
While intrigued by some of the more complex ferments, like fermented green tea salad or black eyed pea fritters, I decided to prepare some of the simpler recipes in Fermentation on Wheels. I can say that preparing Whitsitt's recipes for kombucha, sauerkraut, dill pickles, and sourdough pancakes was fun and a pleasure to share with friends. As an initiation in the art of fermentation, give her classic sauerkraut recipe a try. A daily dose of something fermented, like this delicious sauerkraut, will help get and keep a healthy gut-biome going! You might even be tempted to make up a batch of Whitsitt's sourdough pancakes (a favorite potluck item for her as well as a tasting option for youth fermentation classes) and follow her lead: She likes to roll sauerkraut into a pancake and eat on the go.
Classic Sauerkraut
Yields 1 gallon, 1-4 weeks
Ingredients
7 lbs cabbage (2 medium-sized heads)
2 tbsp caraway seeds
1 tbsp juniper berry
2-3 tbsp salt
Materials
Gallon glass jar or crock
Weight and cover
Process
1. Cut cabbage into quarters and finely chop. Place chopped cabbage into a large bowl. If you have outer leaves of cabbage, rather than compost them, place them aside.
2. Add caraway seeds and juniper berries to the bowl of chopped cabbage.
3. Add 2 tbsp of salt and massage the cabbage for 5-10 minutes. Your cabbage will release water, which will serve as the kraut's brine. Taste the cabbage—you may want to add more salt to your liking.
4. Check for a puddle at the bottom of your bowl and squeeze a handful of cabbage above the bowl to check whether it has produced enough brine. Once gently squeezed, brine should drip with ease from the cabbage.
5. Pack the cabbage into your gallon jar until it's submerged below brine. Take the cabbage leaves you set aside from earlier and layer them on top of your kraut, pressing down.
6. Add weight, such as scrubbed and boiled river rocks or a small jar filled with water, on top of the layer of cabbage leaves. Secure a tea towel to the mouth of your jar with a rubber band to keep dust and bugs out.
7. Wait a week and taste—you may want to keep it going another week, but it's good practice to try your ferments along their journey. Vegetables will ferment at different speeds depending on their environment—the warmer it is, the faster it will ferment, while the colder it is, the slower it will ferment. Most vegetable ferments thrive between 68ºF to 76ºF.
8. When the sauerkraut is to your liking, cover it with a lid and store in the fridge. Keeping your new kraut cool slows fermentation, so you can more or less enjoy the fermented flavor from when you sealed the jar.
Tara Whitsitt is getting ready to embark on the second voyage of her mobile fermentation recruitment station, as neatly described by Sandor Katz, the author of The Art of Fermentation. Whitsitt's description of her meeting up with Katz in Tennessee, who she calls "the master of controlled rot," is inspiring, and another reason to get your own copy of Fermentation on Wheels (if only I had three thumbs to put up in recommending this book, but two will have to do). And a further suggestion, Whitsitt's non-profit of the same name that provides free food education and inspires people through workshops, literature, and visual art projects that raise awareness about food sustainability alongside teaching fermentation is worthy of support.
(Lucas Knapp, 11/17/17)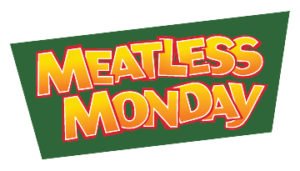 We've long admired Michael Pollan's Food Rules and its central message: Eat Food, Mostly Plants, Not Too Much, and a Meatless Monday is a simple step to take to follow Pollan's advice. Prior to the start of COP23, the gathering of 23 countries for the United Nations' annual Climate Change Conference, Paul McCartney, a long time vegetarian, along with his daughters, and Woody Harrelson, have summed up convincingly the reasons to support Meatless Monday in a short video that, in less than five minutes, notes the negative impact industrial animal agriculture has on the environment.
The facts are stunning. One-third of the land on earth is used for livestock production. Ninety-five percent of all soy and one-third of all cereal crops are turned into feed for farm animals. Thirty bathtubs full of water are needed to produce one beef burger. Every day, substantial swaths of rain forest are cut down to create room for grazing cattle.
And this website's mission statement, citing Jonathan Safran Foer and his powerful and personal story on becoming an "engaged vegetarian," Eating Animals (New York, Little Brown and Co., 2009), specifies additional reasons to support a Meatless Monday (especially in the United States): (1) antibiotic overuse in raising 450 billion land animals each year, (2) the sewerage produced by farmed animals in the United States which is "30 times as much waste as the human population- roughly 87,000 pounds of shit per second," and (3) the "profoundly cruel systems" which produce meat as a product.
Slow Food USA, noting that food is a solution to climate change, to encourage reducing meat consumption, has teamed up with Meatless Monday to invite chefs to create signature plant-based dishes. Its Cook Up a Better Future map on its website shows participating chefs and restaurants nationwide. These dishes feature Sea Island white flint corn grits, an Ark of Taste ingredient provided by South Carolina's Anson Mills, one of the praiseworthy growers/millers of organic and artisinal grains and flours (not part of the commodity grain trade), included in our Flours/Grain directory (now with listings of thirty growers/millers in the U.S. and Canada).
Meatless Monday was founded in 2003 by Sid Lerner in association with the Johns Hopkins Bloomberg School of Public Health. In May, 2009, Ghent, Belgium, became the first non-U.S. city to go meatless. In the U.S., Indianapolis recently passed a resolution in support of Meatless Monday, joining Sacramento, Pittsburgh, San Diego, San Jose, among other U.S. cities. The movement is now active in 44 countries and continues to grow, with different nations finding innovative ways to make meatless and vegetarian dishes part of their everyday culture, customs and cuisine.
(Frank W. Barrie, 11/10/17)