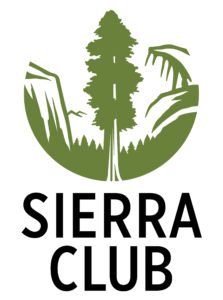 Participation in Sierra's 12th annual Cool Schools ranking was open to all four-year undergraduate colleges and universities in the United States and Canada, and for the first time, two-year community colleges were eligible to participate. Sierra received 269 complete responses from qualified colleges- a record response rate.
Sierra ranks schools on sustainability to serve as a guide for prospective and current students and alumni, as well as school administrators, so as to compare colleges' commitments to environmentalism and to spur healthy competition among schools, raise environmental standards on campus, and publicly reward the institutions that work hard to protect the planet. Sierra is the official magazine of the Sierra Club, the United States' oldest, largest and most influential grassroots environmental group.
As in past years, Sierra collaborated with the Association for the Advancement of Sustainability in Higher Education (AASHE) to gather the raw data for the rankings. The raw data is submitted by participants via AASHE's Sustainability Tracking, Assessment & Rating System (STARS).
For the 2018 rankings, Sierra processed the STARS data through a custom-built formula that ranked the schools according to its own weighting criteria across 18 categories ranging from curriculum to water as well as the category that we spotlight, food and dining.
The top ten colleges for food and dining include institutions, large and small, in rural and urban areas, and in Canada as well as the United States, were once again led by Vermont's Sterling College:
| | | |
| --- | --- | --- |
| Rank | School |  Score |
| 1 | Sterling College (Craftsbury Common, VT) | 4.11 |
| 2 | Univ of Connecticut (Storrs, CT) | 3.20 |
| 3 | American College of Greece (Athens, Greece) | 2.93 |
| 4 | Antioch College (Yellow Springs, OH) | 2.91 |
| 5 | Univ of Winnipeg (Winnipeg, Manitoba) | 2.65 |
| 6 | Denison Univ (Granville, OH) | 2.60 |
| 7 | Northland College (Ashland, Wisc) | 2.57 |
| 8 | College of the Atlantic (Bar Harbor, ME) | 2.50 |
| 9 | Columbia Univ (NYC, NY) | 2.43 |
| 10 | Colgate Univ (Hamilton, NY) | 2.40 |
Sterling College has been ranked number 1 for food and dining for the past three years.
To determine its top ten cool schools for 2018, Sierra made adjustments to the STARS scoring in order to give much more weight in the areas of (i) energy, (ii) air and climate, and (iii) transportation because the Sierra Club believes that progress in these sectors is essential for addressing the climate crisis. It also gave more weight to public engagement efforts, out of the belief that colleges and universities have a responsibility to encourage students to be civic actors in their communities. And in the area of academics, it gave relatively greater weight to curriculum over research.
Sierra's ten greenest schools for 2018 include the University of Connecticut, which also ranked in the top ten for food and dining:
Rank
School
Score
1-tie
Green Mountain College, (Poultney, VT)
University of California, Irvine
86.95
2
Univ of New Hampshire (Durham, NH)
84.30
3
Univ of Connecticut (Storrs, CT)
81.76
4
Colorado State Univ (Fort Collins, CO)
81.22
5
Arizona State Univ (Tempe, AZ)
81.04
6
Dickinson College (Carlisle, PA)
80.67
7
Univ of Massachusetts Amherst
79.07
8
Seattle Univ (Seattle, WA)
78.41
9
California State Univ, Chico
78.00
10
Middlebury College (Middlebury, VT)
76.99
(Frank W. Barrie, 9/20/18)

You'd think it has much to do with flavor, this diet of ours. It turns out we're making choices based on an amazing range of factors, including the color and size of the plate on which our food is served and the volume and tempo of the music that might be coming at us.
Rachel Herz's book Why You Eat What You Eat, The Science Behind Our Relationship With Food (W.W. Norton & Co., New York, NY 2018) examines not only the actions and reactions that go on within us but also how we're influenced by a huge variety of signals from around us. People will eat more Hershey's Kisses – 46 percent more, in one study – when they're presented in clear jars, as opposed to opaque containers. The moral: put your candy in ceramic jars and wrap your sandwiches in aluminum foil, she writes.
And the color preferences we associate with food extend to how the food is presented or plated, which is due to the associations that we have learned between color and temperature. Red, yellow, and orange are 'warm' colors. Blue and white are 'cold' colors. Red makes food taste sweeter, yet it's also understood as a color of warning. In a fascinating study, people were seen to eat half as many pretzels served on a red plate as when they were served on blue or white. And even color distribution plays a part: we'll scarf up fewer M&Ms when they're presented in a color-segregated array.
Size matters, too. We eat fewer hors d'oeuvres when they're smaller, and we feel more satisfied finishing a portion presented on a small plate than when the same portion appears on one that's larger.
Many such observations propel the book, which unfolds in a carefully planned sequence that begins with matters of flavor and taste. Thus, we learn that we have taste receptors in our lungs, pancreas, stomach, and liver. And nose. But we actually register the flavor of something with the receptors on the tongue and the throat and the roof of the mouth. But don't keep believing that fiction about different parts of the tongue being geared to different tastes: it turns out (well; it's been known for decades) that the tongue tastes whatever it's going to taste on all of its many thousands of buds – except for a line in the center. It's the brain that segregates the processing of that information.
Furthermore, what we fully register are four major sensations: sweet, sour, salty, bitter. Although umami – the savory taste of glutamate – has been vying for inclusion, it doesn't fully qualify. It's one of about 20 other mouth sensations that don't meet the established criteria for taste qualification, chief among which are fat, calcium, and spiciness. Herz devotes a worthy amount of space to each of these tastes, presenting them with both scientific and anecdotal analysis.
And she does so with a prose style that remains engaging throughout, as when she notes that the attraction, for some, of spicy food is based on the fact that pain causes endorphins to be released and therefore chili heads get a little heroin-like high from their exploits. Endorphins. . . are our body's home-made opioids. The rousing of endorphins is why hot peppers are touted as aphrodisiacs: peppers can make you feel hot and tingly all over.
All we taste are those properties. Flavor is different: It is an illusion – known as the olfactory location illusion – that the flavor of bacon is in our mouth; the aroma that makes bacon bacon, and not cured salmon, is in our nose. And it's due to the exceptional anatomy of our throat, mouth, and nose that we're able to combine an aroma with some fundamental taste cues and reckon a foodstuff's deliciousness.
But we pick up plenty of exterior cues as well. The popularity of crunchy foods points to an aural satisfaction, and if we consume it with up-tempo music in the background, we'll eat more quickly (and remain oblivious to the reason). Even the heft of a serving container makes a difference. When a portion of yogurt was offered in bowls of three different weights, the sample in the heaviest bowl was judged the best-tasting, possibly associating weight with financial value.
Herz is merciless in her criticism of food purveyors, but she lets the facts do her speaking. We'll eat more of an item that's labeled reduced fat without troubling to notice that a serving of reduced-fat Oreos contains 150 calories versus the 160 in its full-fat sibling, and both contain 14 grams of sugar. Packaging proclamations like healthy and fitness (not to mention gourmet) typically end up being manipulative, and packaging artwork recognizes that you'll eat more cookies if you see more of them pictured.
And what about the comfort factor? On the night of Nov. 8, 2016, as the U.S. Electoral College results tilted toward madness, online food-delivery companies such as GrubHub, DoorDash, Postmates, and Caviar were also seeing orders spike, with high-carb, fatty foods being the most popular. And, Herz notes, sales of alcohol also skyrocketed. While the idea of childhood memory-evoking comfort food has been around for a long time, the term didn't gain currency until 1977, when it appeared in a Washington Post piece about Southern fare.
Anorexia and other food-related aversions and disorders are examined in the course of this study, and a goodly amount of space is given to the science of food advertising and its cost to our diets, as well as the explosion of meals so desirably presented in cookbooks and other media that it's been dubbed food porn.
Herz's excellent study reminds us at every page that it's not enough to know the pedigree of what we're choosing to eat – we need to be aware of the many ways in which we're manipulated, whether it be through social custom or market-researched presentation. We were told years ago that you are what you eat. Here's the way to find out why.
(B.A. Nilsson, 9/13/18)
[Editor's note (FWB): And, of course, for our mindful readers wary of the marketing of food, especially edible food like substances (terminology coined by the real food guru Michael Pollan), how (organically) and where (locally) and when (seasonably) our food is grown and sourced will always be of keen importance, and hopefully such awareness can provide the basis to resist the manipulation of our food choices.]

On travels away from home, our directory for craft bakeries, offering naturally leavened breads and baked goods, made from scratch and hand-crafted, with the mindful sourcing of ingredients often including local grains and fruits is a handy resource to break up a long drive and connect up with the good bread movement that is taking hold in the U.S. and Canada. A late summer trip to enjoy a performance of the spectacular production of The Music Man at the Stratford Festival in Ontario called for a short side-trip off the busy QEW highway to stop at the de la terre bakery & café in the Niagara region of Ontario.
With the tuneful, old-fashioned Meredith Wilson musical score still ear-worming around the old brain (including the only Broadway tune recorded by the Beatles, Till There Was You), a restorative rest stop for a pastry and a cup of coffee at de la terre's bakery in Vineland, Ontario was a perfect way to break up the long drive home to Albany in upstate New York. Plus, I knew a box of pastries and a jar of Greaves jam (purchased earlier at the Greaves Jams & Marmalades retail shop, since 1927, in Niagara-on-the-Lake) would make for a perfect thank-you gift for kindly neighbors who watched over my home in Albany.
With two locations in the Niagara region, we stopped at de la terre's main bakery in Vineland, which was easy to find on the map. The café in nearby Jordan Station would have required some additional navigating, but next time we're in the region, a longer stop for a meal will be in the offing.
The commitment articulated on the bakery's home page plus the pride of the owner/baker who sketched out his background and training, demonstrated why this wonderful business is included in our directory:
de la terre is deeply committed to foregrounding [as opposed to backgrounding] locally produced foods and their producers, as well as encouraging consumer support of organic and sustainable agricultural practices. In this spirit, we use biodegradable and compostable take-out containers, cutlery, and napkins. We purchase our flour and produce from small independent farmers wherever possible.
The owner/proprietor of the bakery/café doesn't hide behind corporate branding and marketing and also sums up his background succinctly:
Chef Jan Campbell-Luxton, owner and proprietor, has worked in professional kitchens in Canada and internationally since 1996. He trained at the Stratford Chefs School, then stayed on for several years there as a teacher. The philosophy of de la terre stems from his undergraduate honours degree in international development studies (Trent University).
Earlier this year, we posted a review of Amy Halloran's The New Bread Basket, How the New Crop of Grain Growers, Plant Breeders, Millers, Maltsters, Bakers, Brewers, and Local Food Activists Are Redefining Our Daily Loaf (Chelsea Green Publishing, White River Junction, Vermont, 2015). Jan Campbell-Luxton's de la terre bakery in Ontario is a praiseworthy participant in this good bread movement.
The delicious fair trade Barclay and Todd's coffee brewed up at de la terre bakery was a smooth and delicious awakener for the long drive home, and also demonstrated that the good food movement is wide-reaching: not just the mindful baking of bread but also the mindful brewing of coffee, the second most valuable "commodity" after oil. (Our coffee directory is also a useful resource for travelers.)
And as a closing note, this old fogey, who felt privileged to see the revival of the old Broadway musical set in Meredith Wilson's fictional small town River City, Iowa by the impressive Stratford Festival actors, singers, musicians and dancers (who are capable of awesome acrobatics), couldn't help but hope (alas, irrationally) when the curtain came down that the power of LOVE might just transform the con man and fear mongering narcissist currently in the White House (spoiler alert!) as it does for the con man and womanizer Harold Hill in this must-see production of The Music Man on stage until November 3rd in Stratford, Ontario.
[de la terre bakery (Jan Campbell-Luxton), Two locations: (1) 3839 Main Street, Jordan Station (Ontario), 905.562.4567, Bakery & Cafe hours: Mon-Sat 8:00AM-5:00PM, Sun 10:00AM-5:00PM, (2) 3451 King Street, Vineland (Ontario), Bakery: Mon-Sun 8:00AM-4:00PM, 905.562.1513]
(Frank W. Barrie, 9/5/18)

This has been the summer for growing eggplant in the Hudson Valley of upstate New York. Eggplant included in a weekly CSA (community supported agriculture) farm share from Roxbury Farm in Kinderhook (Columbia County) plus a planting of eggplant in my backyard garden has been challenging to use even for a household that loves baba ghanoush. An easy to make recipe for the delicious roasted eggplant spread was posted here a couple of years ago, and has been used numerous times this summer.
A starting place for some culinary inspiration on how to use up the abundant supply of seasonal eggplant is the informative Edible, An Illustrated Guide to the World's Food Plants, (Washington, D.C.: National Geographic Society, 2008), reviewed here and highly recommended several years ago .
First cultivated in India, with its mild flavor and spongy texture, eggplant combines well with other ingredients. Aubergine (the French word for eggplant borrowed from Catalan albergínia) is popular in Italian, Greek, Middle Eastern and Asian cuisine.
And Edible confirmed the advice from the reliable resource for the home cook, Joy of Cooking by Irma S. Rombauer, Marion Rombauer Becker, and Ethan Becker (New York, NY: Scribner, 1997), that it is no longer necessary to salt eggplant before cooking unless the fruit is large and old. No worries here, with a weekly farm share of just harvested eggplant and two picked fresh off the vine in my backyard garden.
This easy-to-make recipe for a tasty eggplant stew is a variation of one for Rigatoni with Stewed Eggplant Sauce from The Complete Italian Vegetarian Cookbook, 350 Essential Recipe for Inspired Everyday Eating (New York, NY, Houghton Mifflin, 1997) by Jack Bishop. The biggest difference between the two recipes is my use of fresh saladette tomatoes (included in my weekly farm share) instead of canned tomatoes packed in juice. And I use in the recipe only organic vegetables that are fresh, seasonal and local.
I also used yellow and red sweet peppers and white potatoes (instead of rigatoni), all included in my weekly farm share. Moreover, the amount of vegetables added to the stew was based on the number of fresh, organic vegetables in the farm share, and not limited to only one onion and one pepper as called for in the cookbook's recipe.
In addition, on a visit to the Troy Waterfront Farmers Market, I purchased a few pounds of yellow, white and red onions from Happenchance Farm, a certified organic small farm in White Creek (Washington County), NY and used one of each type in the recipe.
Eggplant Stew (Makes 8 hearty servings)
3 tablespoons olive oil & 1 tablespoon of butter
3 large onions, chopped
1 bulb of garlic, chopped
20 saladette tomatoes, chopped
10 white potatoes, cut into 1 inch pieces
1 red and 1 yellow sweet peppers, cored & cut into 1/2-inch dice
3 medium sized eggplants, ends trimmed and cut into 1/2-inch dice
1/4 teaspoon of sea salt
1/4 teaspoon of dried basil
Heat the oil and butter in a large pot. Add the onions and sauté over medium to low heat until translucent, about 10 minutes, stirring occasionally
Add the garlic, sweet peppers and potatoes and cook for 10 minutes over low heat, stirring occasionally
Add the tomatoes and enough water (1/2 to 1 cup) to cover all the vegetables, as well as the salt and dried basil,  and cook over low heat for 15 minutes, stirring occasionally
Add the eggplant, and cook over low heat for 20 minutes, stirring occasionally
Serve with grated parmigiana reggiano
(Frank W. Barrie, 8/29/18)

The Southern Adirondack Library System (SALS) is a consortium of 34 public libraries in Hamilton, Saratoga, Warren and Washington counties in upstate New York. SALS is governed by a Board of Trustees, composed of three representatives from each of these four upstate counties elected by the trustees of the 34 member libraries. (Member libraries are governed by their own board of trustees and are funded primarily by local taxes.)
SALS offers a coordinated outreach services program, through its member libraries, to upstaters in the four county rural region who are most in need and who often are not regular library users. This summer, the SALS outreach services program and the Comfort Food Community, based in Greenwich (Washington County, NY), have joined together to made available fresh produce (fruits and vegetables) from local farms to patrons visiting three small town libraries, which are part of the consortium of 34 libraries: Schuylerville Public Library in Saratoga County, and the Whitehall Free Library as well as the Pember Library and Museum in Granville, both in Washington County.
The Comfort Food Community's mission to contribute to the health of our community through the inspirational power of good food is served by a mixture of programming, which includes operating the Greenwich Food Pantry. This food pantry strives to offer as much fresh and healthy food as possible, with much coming from farms in the local community. It also offers plots in its Greenwich Community Garden to community members, as well as managing four Pantry Plots, whose bounty is harvested, washed and made available at the food pantry throughout the growing season.
Additionally, Comfort Food Community, in partnership with the Agricultural Stewardship Association (which conserves farmland in rural Washington and Rensselaer counties in upstate NY), created The Glean Team whose volunteers travel to partner farms to harvest surplus food for emergency food programs and to share the local bounty with low income families. Excess farm fresh produce which has been gleaned, rather than wasted, amounts to approximately 20,000 pounds of fresh produce each growing season.
Fresh produce now represents the majority of the food that Comfort Food Community distributes through its Greenwich Food Pantry and a satellite food pantry at the Cossayuna Fire Department. But the organization has discovered that there is more surplus food available at local farms and within the food system than it can distribute through its two pantries.
In 2016, in partnership with Glens Falls Hospital in Warren County and the Washington County EOC and Family Services Association, Comfort Food Community developed a distribution network for the additional food it calls the Fresh Food Collective By Comfort Food Community. From late July to mid November, it distributes food on Fridays to a dozen key sites in Warren, Washington and Saratoga counties.
With this history of fulfilling its mission and putting into action its motto, When Everyone Eats. All Are Nourished, no surprise that Comfort Food Community and the Southern Adirondack Library System's Fresh Food Collective Library Distribution program has been successful in creating a program to offer fresh produce to library patrons in three small town libraries.
Reporter Jennifer Patterson in a recent article in the Albany Times Union, Sharing summer's fresh harvest (8/9/18), interviewed Erica Freudenberger, the outreach and engagement consultant at SALS, who noted that "There's a learning curve to get people comfortable with taking what they need." Yet it's hard to think of a better way to build hope and community by offering  books to read and fresh and local food in a welcoming, safe place. Bravo.
(Frank W. Barrie, 8/23/18)